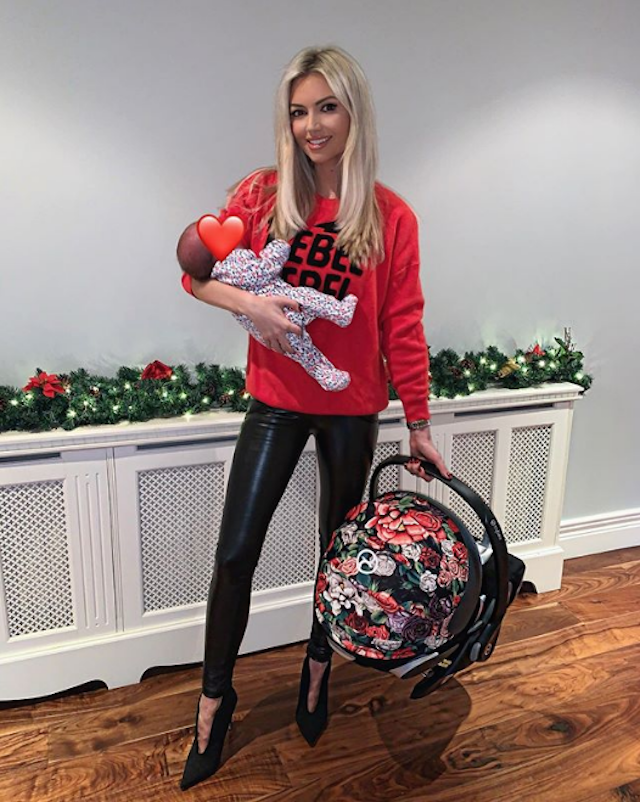 Rosanna Davison has revealed why she chooses to hide her daughter's face on social media.
The model and her husband Wes Quirke recently welcomed their first child to the world by gestational surrogate earlier this month.
Taking to Instagram, Rosanna revealed that she and Wes made the mutual decision to keep Sophia's identity under wraps, for her own "privacy, safety and digital footprint until she's old enough to decide for herself."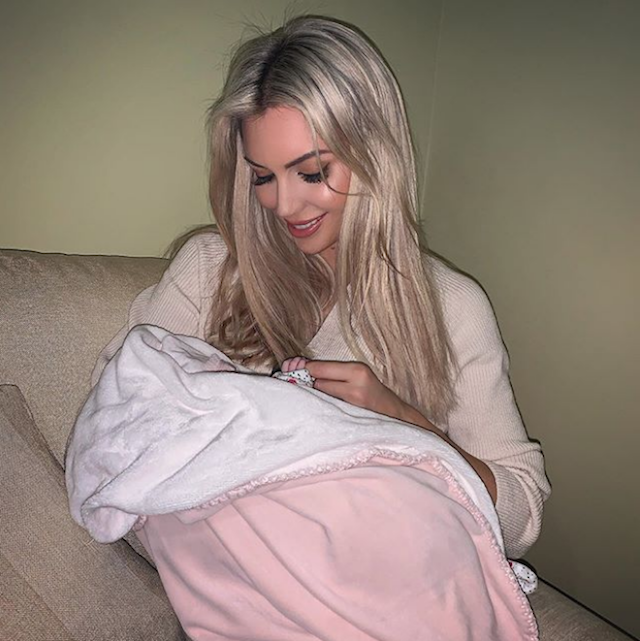 She said, "We want to try to give her the same experience we had as a child growing up with no internet or social media. Yes, it would benefit us more to show her face but it's of no benefit to her!"
Rosanna concluded: "Everything we do now is to give her the happiest, healthiest life."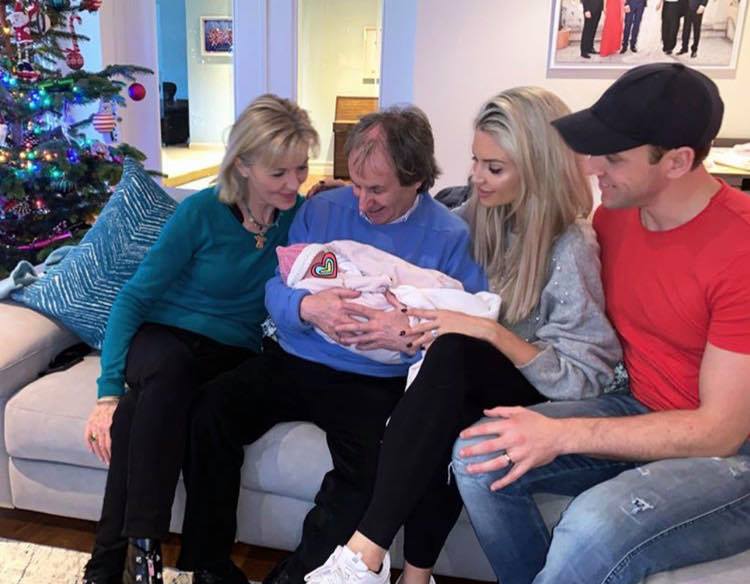 The new mum has been enjoying every second with Sophia, as she and Wes prepare to celebrate their first Christmas as a family of three.
Recently, she shared a heartwarming snap of baby Sophia with her parents Diane and Chris.
"When Sophia's proud grandparents come for a visit," she beamed.
We hope that Rosanna and Wes have a wonderful Christmas and future with their little bundle of joy!