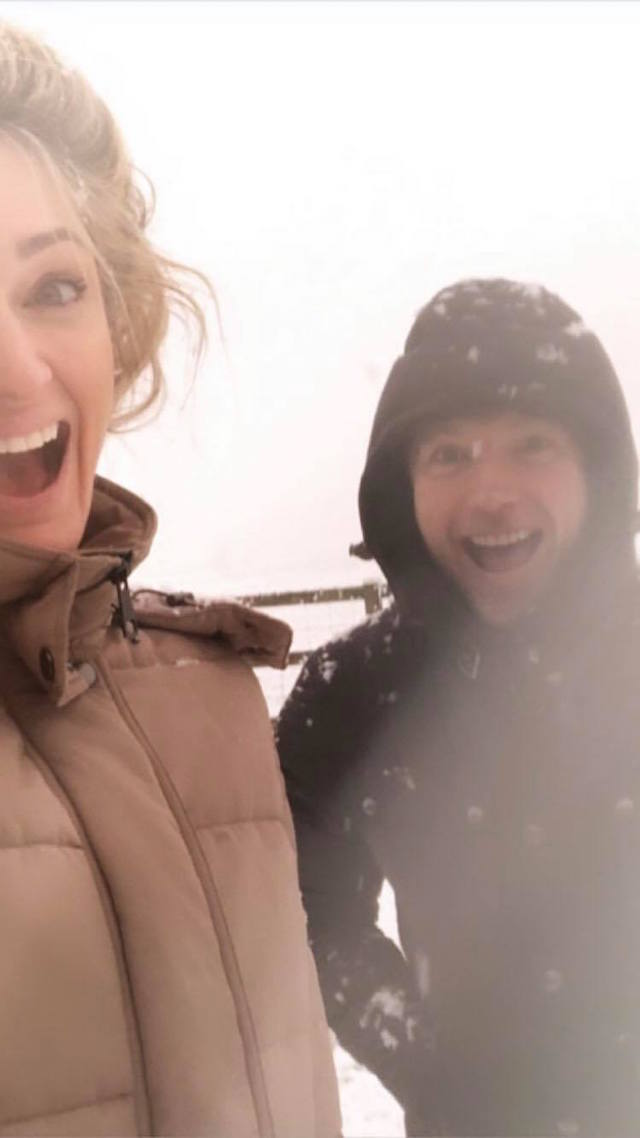 As the weather takes a turn for the worst, the chill in the air has us reaching for our hot water bottles, but we should count ourselves lucky that we haven't been hit with the snow – yet.
Our pals over in the UK haven't been as blessed, and woke up this morning to a winter wonderland. 
Making the most of the situation, many have been enjoying a snow day – including Ronan and Storm Keating.
After wrapping up, the pair took little Cooper out to play in the frosty garden.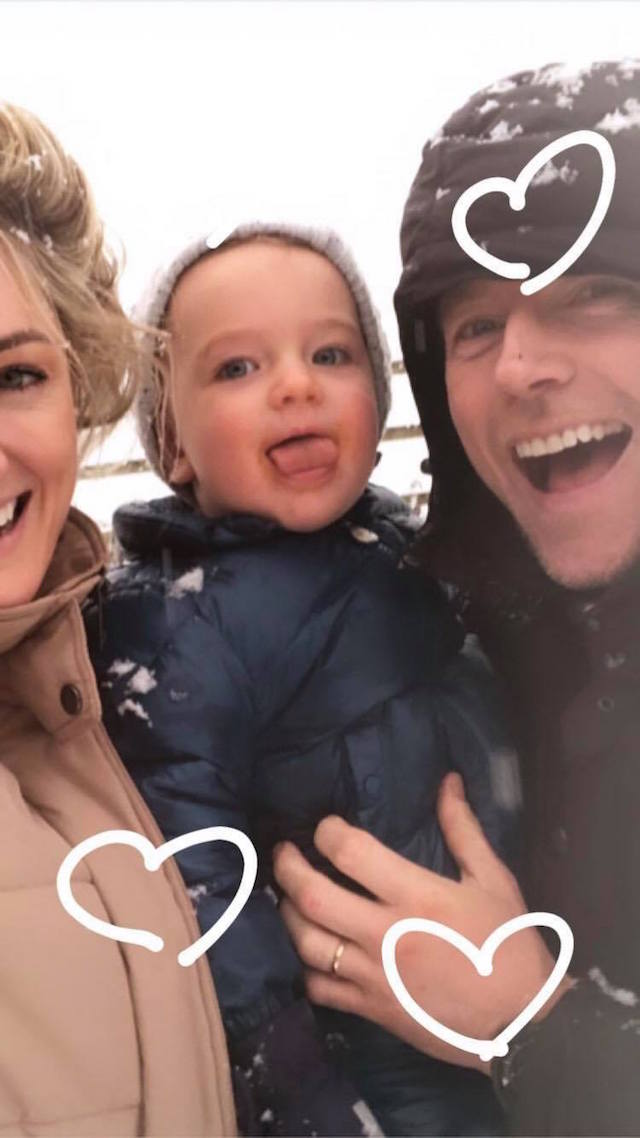 As well as throwing snowballs, the family built a snowman – or should we say snow clown.
Finishing their creation off with a massive dickie-bow and red wig, Ronan looked proud as punch.
Check out all the adorable snaps below!