Some of our favourite online influencers have been upping their makeup game recently – and we always seem to be lusting after their looks!
From Grace Mongey to Lauren Arthurs, Inglot Makeup has mirrored some of our favourite makeup looks ahead of the 2019 VIP Style Awards.
We caught up with Inglot Makeup artist Amy, who talked us through the products used, the correct application and the expert tips and tricks to have your makeup red carpet ready!
All of the Inglot models are wearing a NEW product from Inglot's latest collection that will be launching on April 25th 2019 – how exciting?!
Aoife Walsh's look recreated on Chloe Walsh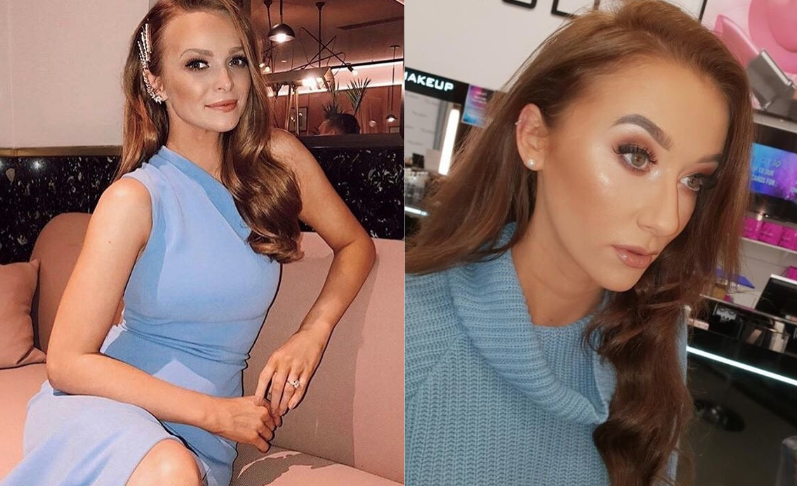 Aoife Walsh's beautifully bronzey skin balanced the hues of her skin tone and hair in this look, and Amy broke down the secrets to recreating the makeup.
"What we went for here was actually a bit of soft definition without trying to make her look too tanned" Amy shared.
"Aoife does rock the pale skin look and it's so easy to pull off when you have gorgeous hair like hers to compliment and kind of bring colour back into your face.
"We used a really large brush that dispersed the product really lightly rather than leaving any harsh contour lines on the skin."
Face:
Peach HD Primer
77HD and 66 YSM Foundation Mixed
403 HD Pressed Powder
66 Pressed Powder
'Sunkissed' Bronzer
21 Blush
52 Highlight
'Radiant' Highlight
16 Brow Gel
03 Brow Shaping Mascara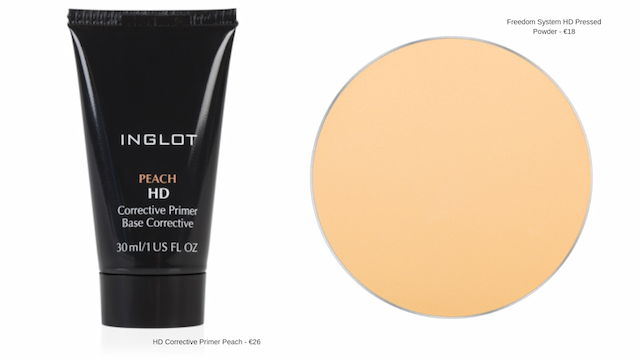 Eyes:
209 Camouflage Concealer
96 Under Eye Concealer
285, 'Cafe Au Lait', 302, 'Pitch Black' Eye Shadows
512 Sculpting Powder
Eye Shadow Keeper
101 Body Sparkles Crystals
25 Liquid Liner
05 Kohl Pencil
94N Lashes
False Lash Effect Mascara
New Product – Launching April 25th
Lips:
854 Lip Liner
17 Lip Tint
'Burnt Sienna' Lip Gloss
Shop the full product list now at www.Inglot.ie!
Lauren Arthurs' look recreated on Dion O'Hagan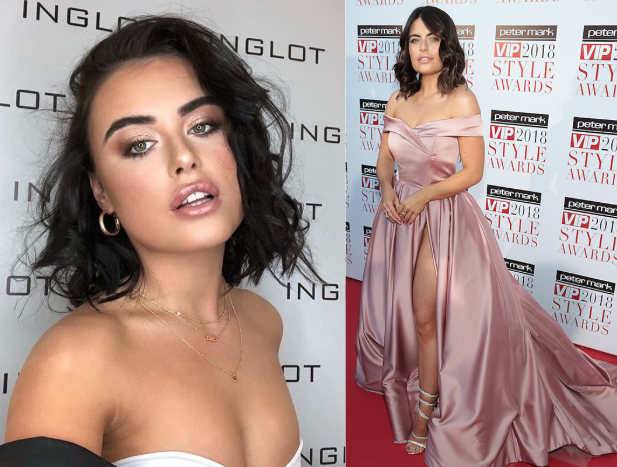 Top fashion blogger Lauren Arthurs achieved the perfect balance of dewy skin, without looking oily, and having it last all night!
With softer tones used throughout, this look can take you from day time to glam in no time, when done right can have you looking glowy and dewy all day long.
Amy says this is a delicate process that differs depending on skin type, but to keep things as simple as possible.
"Lauren actually does have a full coverage foundation on in this look which is hard to achieve when you're trying to keep that dewy finish.
"We have an All Coverage Foundation – which is full coverage but with an illuminating finish which is hard to find on the market these days.
"Of course, prepping your skin is important too – so using a product such as our yellow corrective HD primer which keeps the moisture balance level in your skin."
Eyes
Freedom eye shadows
AMC brow gel shade 19
AMC gel liner shade 90
New Product – Launching April 25th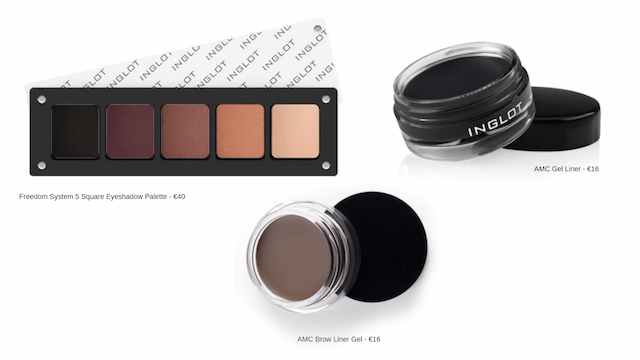 Face
AMC face & body illuminator
All covered foundation shade 14
All covered concealer shade 12
JLO sculpt, blush setting powder
Freedom highlight shade 153
JLO livin the highlight radiant
Lips
Lip Kit in the Nude
Shop the full product list now at www.Inglot.ie!
Grace Mongey's look recreated on Kimberly Brophy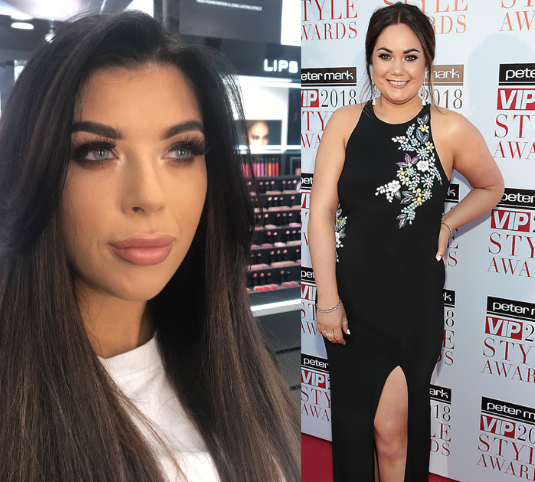 Faces by Grace loves to pull out all the stops on the red carpet, and went for a bold eye paired with a nude lip at last year's VIP Style Awards.
From lashes to plump lips, Grace's look is perfect for a super wearable yet glamorous style. Amy talked us through how to keep the rest of your look neutral while going for a stand out eye or a bold lip.
"I would always go for the general rule that you have one focus feature, so if you're going to do a red lip you're going to have a soft wing and, maybe just a contour through the crease of your eye."
Eyes
All covered concealer
404 HD powder
285
Cafe au lait
Bordeaux
Pitch Black
03 kohl
30n lashes
New Product – Launching April 25th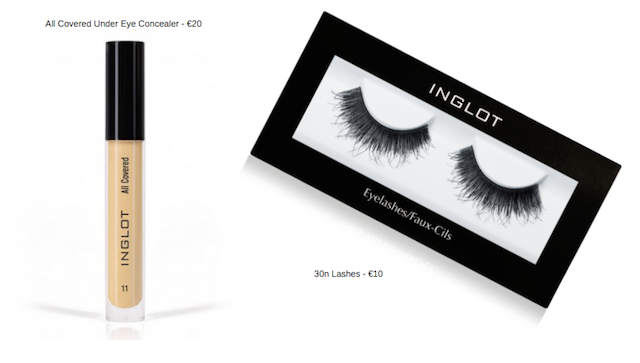 Face
HD Pink Primer
77 HD foundation
14 all covered foundation
405 hd powder
cocoa 3 sculpt
52 & 53 highlighter
29 blush
96 under eye concealer
Lips
854 lipliner, Dolce & Burnt Sienna
Shop the full product list now at www.Inglot.ie!
Sarah Godfrey's look recreated on Grace McDonnell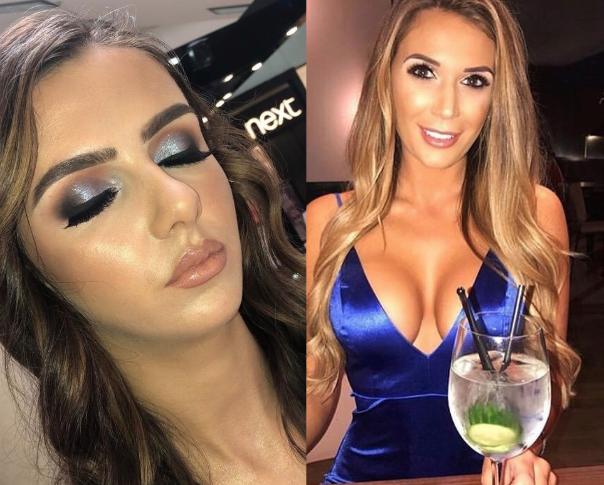 Online fit-spiration Sarah Godfrey rocks one of the season's newest and most exciting trends with a subtle pop of colour across the eye!
The iridescent blue is just one of the colours we've seen on our favourite beauty experts and influencers – and according to Amy, the trend isn't going anywhere soon!
"I think especially a darker, more navy blue is very wearable at any age and just introduces that bit of colour into the look.
"Because that pop of blue is in the eye you can see that everything else in the look is taking a back seat, so the focus feature is the eye in that case.
"There is very minimal colour throughout the rest of the face, lips and brows."
Skin:
SPF primer
69 face and body illuminator
16 all covered foundation
15 all covered concealer
42 HD loose powder
74 bronzing powder
21 freedom blush
52 soft sparkler
03 sparkle dust
Lips:
63 lip liner
JLO champagne lipstick
Goldilips lipgloss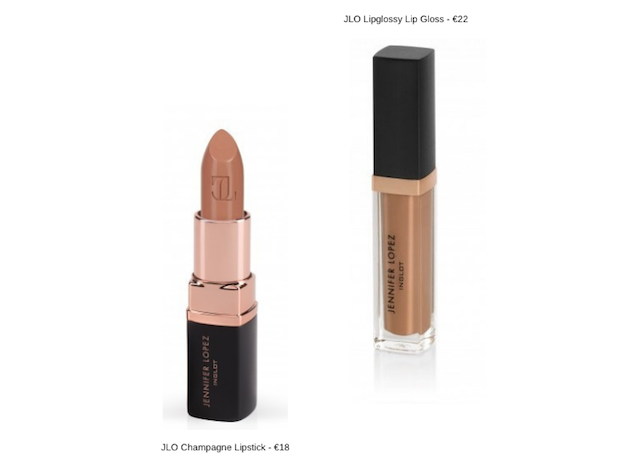 Eyes:
285,150r, cafe au lait, bordeaux, pitch black eye shadows
25 liquid liner
30n lashes
67 gel liner
19 brow gel
NEW product Launching 25th April
Shop the full product list now at www.Inglot.ie!
Inglot Ireland are the offical beauty partner of the Peter Mark VIP Style Awards.Check out the nominees, and cast your vote for Ireland's most stylish celebs here!