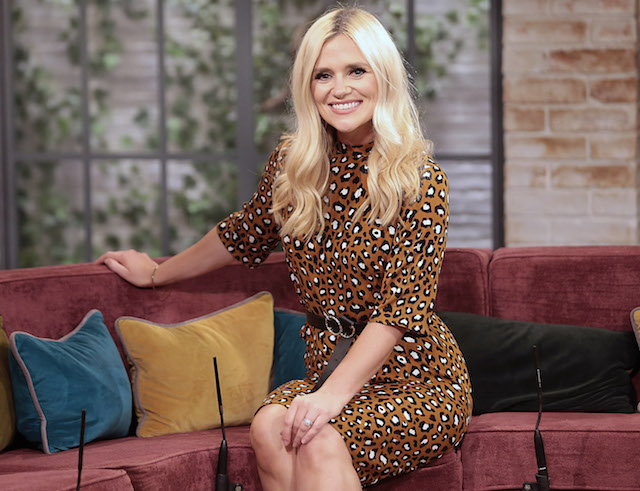 Ever wanted to know more about your favourite celeb? We've been catching up with some of the biggest names in Irish showbiz to discover their hidden quirks and close-kept secrets. From pet peeves to bucket list dreams, we find out all there is to know about some very famous faces!
This week we sit down with Karen Koster who shares her adoration for Holly Willoughby and reveals an awkward encounter with Bruce Willis.
What were you doing last night?
My eldest has just started senior infants and every year they do a little Christmas concert in the church, so I was at rehearsals for that.
What's on your TV series link?
I'm watching The Morning Show on Apple TV+, which I'm loving for obvious reasons. There are so many little parallels, like the alarm going off at 3am, jumping straight out of bed and the coffee machine turns on… I love it.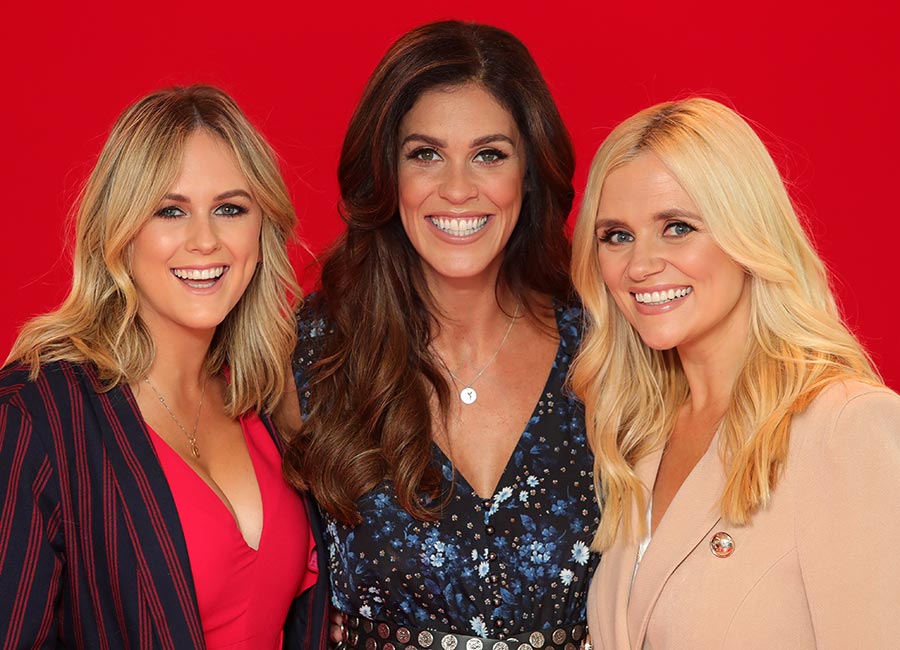 What's your takeaway of choice?
It has to be Chinese. I'd get duck pancakes to start and then salt and chilli prawns.
What's been your most embarrassing moment on air or in public?
Over the last 15 years in Virgin Media between Xpose and Ireland AM, I've had a tonne. I pole danced, which was mortifying; I have tried to recreate the scene in Big where Tom Hanks runs along a piano; I've worn a tutu; I skydived; I've done interviews were Bruce Willis has basically gone mute and not answered any of my questions. I've had loads! Some on live tv, but some pre-recorded so I had the luxury of editing, but I've had a lot over the years.
Who's your broadcasting hero?
Holly Willoughby. She's a mum-of-three like myself, and she's on a morning show. She doesn't pretend to know everything, keeps her interviews really human and I think the way she's able to keep up the big gigs and juggle three kids – obviously she has the right childcare in place – but I do look to her and go, okay – try keep the show on the road. She's a role model.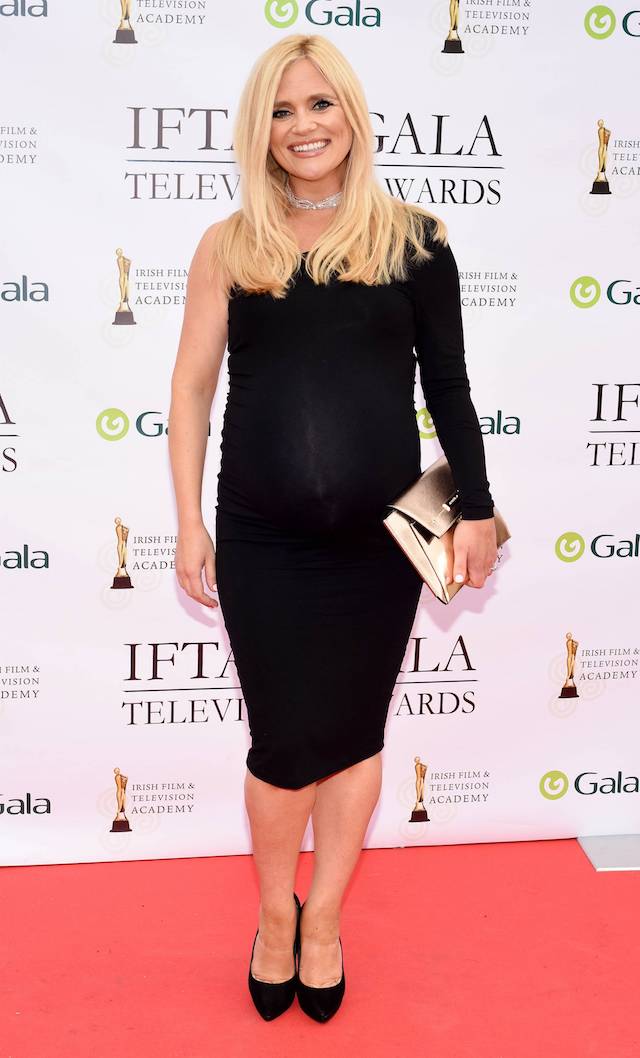 What question do you hate being asked?
Probably who's the best celebrity you've ever met… I go blank. There have been some big ones over the years, but I always forget. I was never any good at taking pictures during my years on Xpose either, so I have no photographic memories either when I do go blank.
Tell us three things you do every day.
I feel like I've been hit by a bus when my alarm goes off at 5am, but by the time I get into work, I feel like I can take on the world. Another thing I always do is pick up my son from school. It's a luxury and the biggest pro of working on a breakfast TV show. Finally, I read my kids a bedtime story. As I'm not there in the morning, I make sure they get a good story at night. I try to make sure they know how loved they are before they close their eyes.
What winds you up?
When it comes to the kids, it's when they don't say please and thank you. I'm very strict on that. Other obvious ones include wet towels on the bed, negativity… I try stay as positive as possible and count my blessings. When people are chronically negative, it's such a drain.
What's your ideal date?
It'd be the babysitter arriving nice and early, around 5.30pm because by 10pm, I'm gone. I don't have the stamina for late nights anymore! So the ideal date would be getting out nice and early, going for a pre-dinner drink, a glass of bubbles and then loads of lovely food and conversation.
Tell us a secret about yourself.
I'm not a natural blonde. Eve, my little girl, has lovely thick brown hair and people always say, 'That's so funny where does she get it from?' That's the colour of my hair. I've been dying it since I was 15. I can remember going into my Junior Cert with fresh highlights. I always go to Hermans and get my colour done. I'm religious about it! I get an organic colour every five weeks and the condition of my hair doesn't suffer. I'm probably the blondest I've ever been.
Catch Karen on Ireland AM, daily from 7am, Virgin Media One. 
Karen is helping to celebrate Herman Hairdressers 50th anniversary and serving its five millionth customer this year!