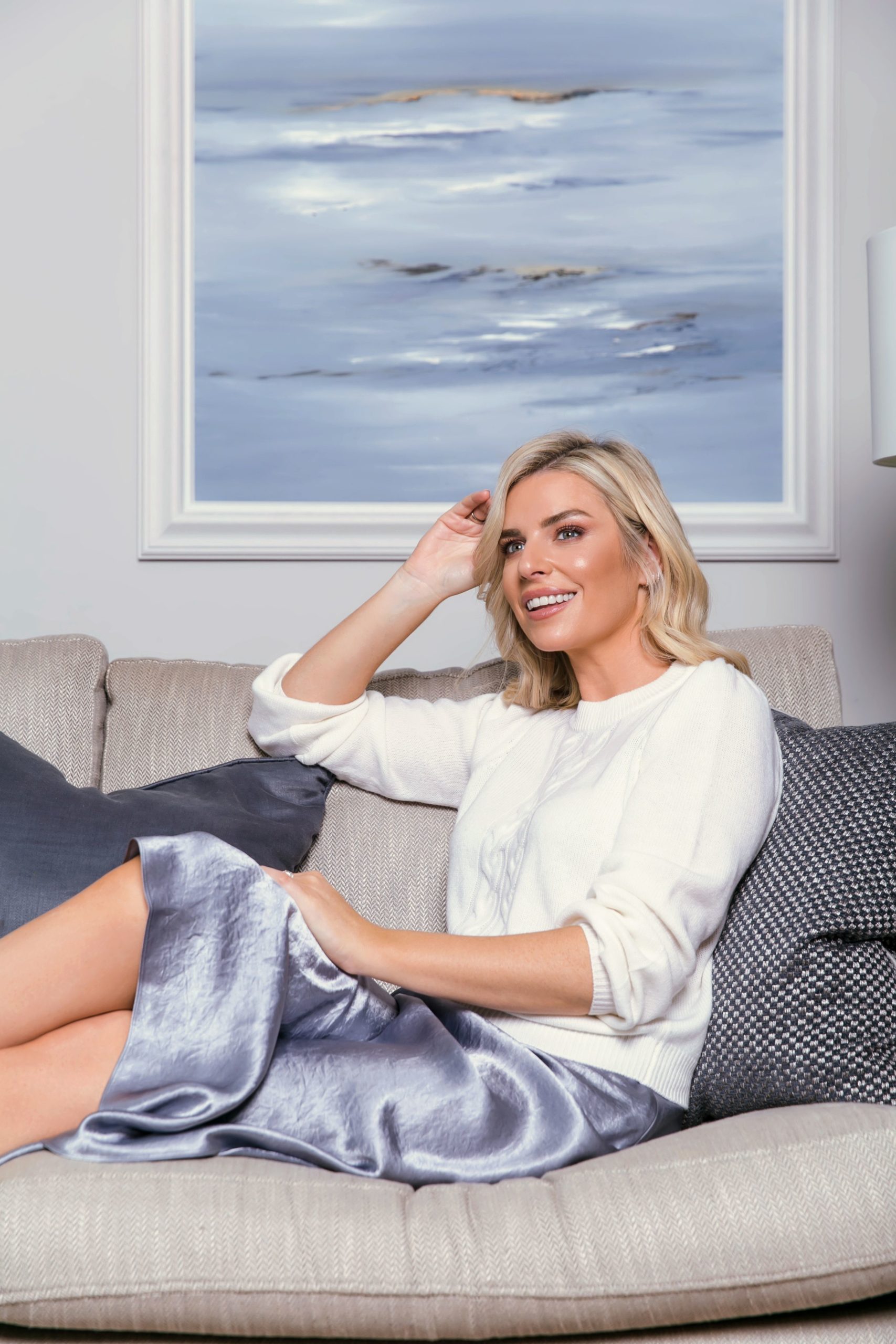 Like countless others across the country, Pippa O'Connor has spent the last few weeks of lockdown making plans to update certain areas of her home – and her living room transformation is nothing short of spectacular.
The POCO founder and busy mum of two decided to change the space around, adding a much larger couch, rug and decor to bring new life to the room.
"I've just been standing here for that last number of hours staring. I am so happy with how it looks. It's absolutely stunning," she said.
As the room became such a family favourite over the last number of months, Pippa and her hubby Brian decided to make it one of the main focal points in the house.
Adding a larger couch so everyone can relax together, they're now looking forward to even more cosy nights in with their kids.
"Our previous couch was beautiful, but I suppose a couple of years went on of us being here, and we found that we were spending most of our time in this area so we just wanted something a little bit bigger and this space is big so could take it," she said.
View this post on Instagram

Pippa continued, "We wanted something deeper in the seats that we could lounge on so this has definitely ticked that box.
"It's so comfortable, the cushions are so deep, they're filled with a memory foam and then the memory foam is wrapped in feathers. It's just gorgeous."
As well as this, they got a new rug – which with two young kids and a pet, needs to be durable.
"You live and learn with rugs. The previous rug we had was stunning but it was hard to keep with the traffic that comes," she said.
"This is a fibre rug and I know from having one in the playroom that they're really durable. I think it looks luxurious but I know it's going to wear well."
Pippa is also currently renovating her garage and making some serious progress. Check it out here.