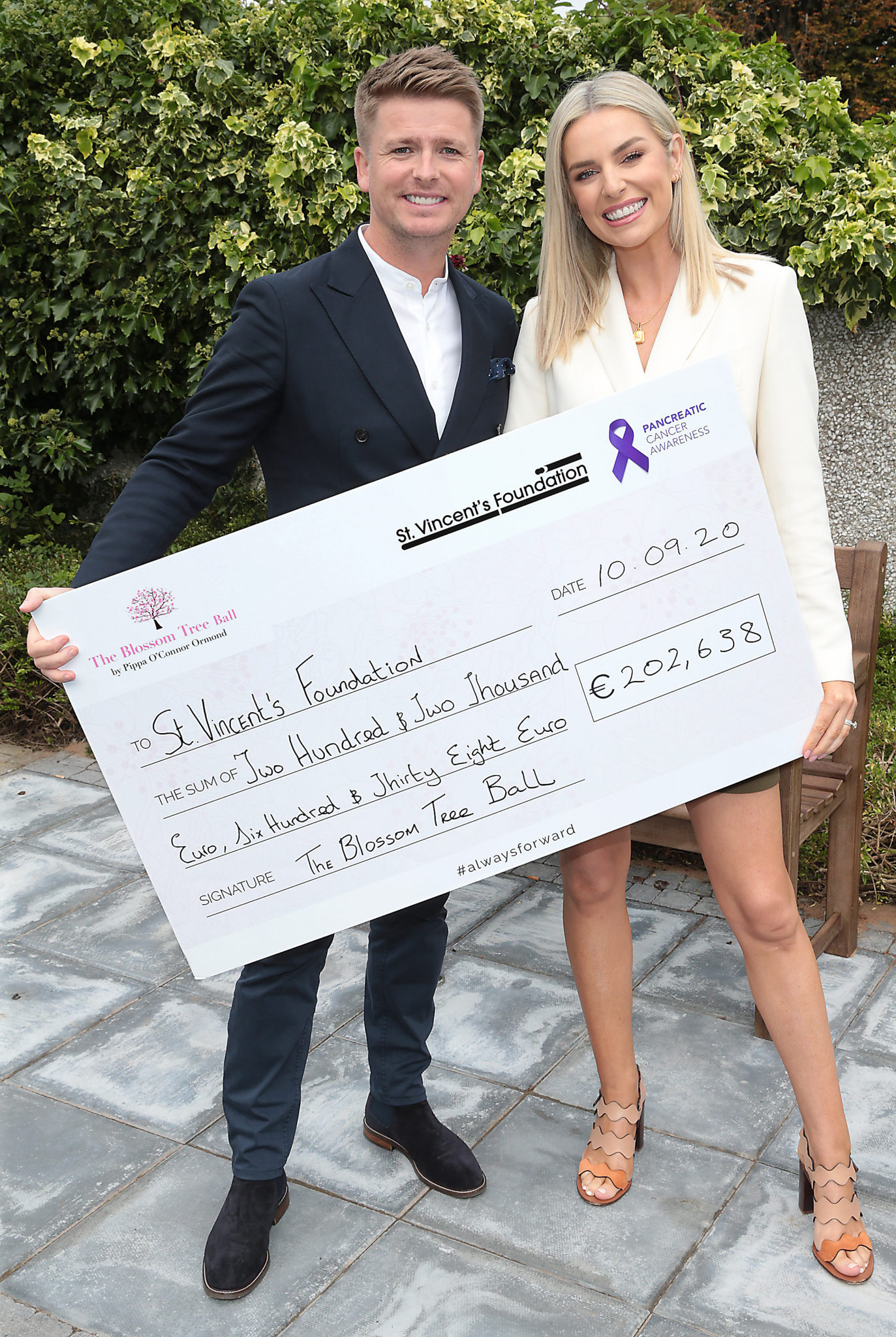 Pippa O'Connor has helped raise €200,000 to fund the Jenny McGovern Pancreatic Cancer Clinical Database.
Jenny was diagnosed with pancreatic cancer in August 2018 and sadly passed away one year later at the age of 41.
After raising a staggering amount of money at the Blossom Tree Ball earlier this year, Pippa and her husband Brian, as well as Alan McGovern and children James and Rory, presented a cheque to St Vincent's Hospital in her honour.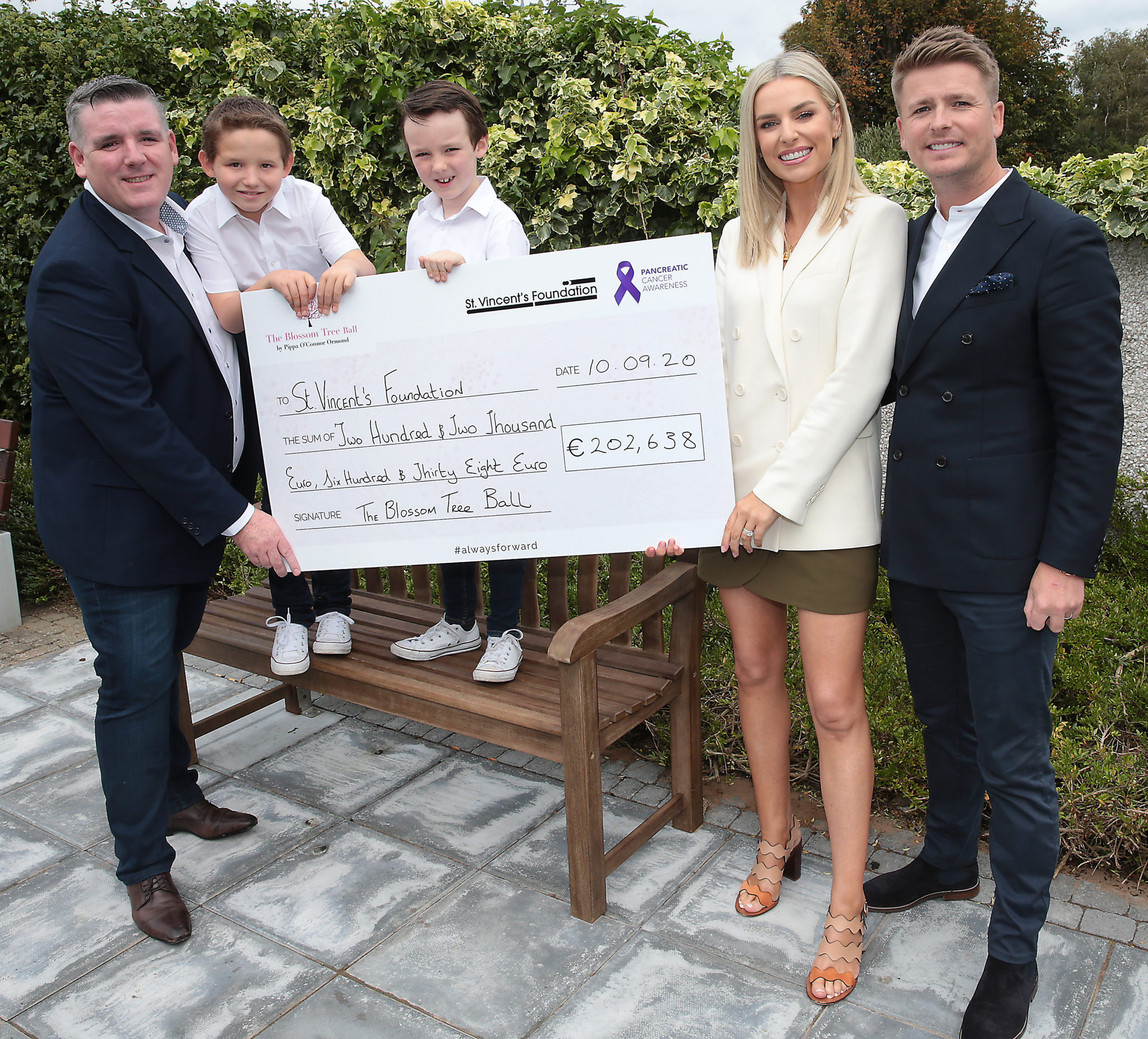 All proceeds from the charity fundraising efforts will be used to establish The Pancreatic Cancer Clinical Database in association with St Vincent's University Hospital.
It will fund the employment of specialised clinical nurses and administrative assistants who will track patients from diagnosis through to final outcome, logging hundreds of pieces of data along the journey in line with GDPR guidelines and all approved by the hospital ethics board.
The collation of this data is the cornerstone required for the advancement of pancreatic cancer primary care, research initiatives and genetic advancements in the fight against this awful cancer.