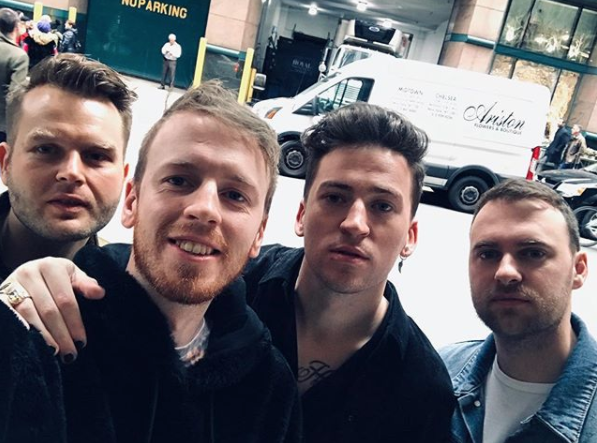 Picture This are set to mingle with the biggest stars in music this weekend as they attend the 61st annual Grammy Awards.
The One Drink singers revealed that they had been officially invited to the exclusive music award ceremony – with artists such as Cardi B and Miley Cyrus set to perform.
Grammys tomorrow. Thanks for the invite @recordingacademy #GRAMMYS pic.twitter.com/qOo7JiomRq

— Picture This (@picturethis) February 9, 2019
The hugely popular band are set to play five sold out gigs at Dublin's 3Arena later this year, following the huge success of their latest album MDRN LV
"I personally wouldn't say it's overwhelming, I would say, not in a cocky way, but I feel like we've worked so hard that we kind of feel like this was coming," says Jimmy Rainsford, the band's drummer.
This is such an exciting time for the lads!