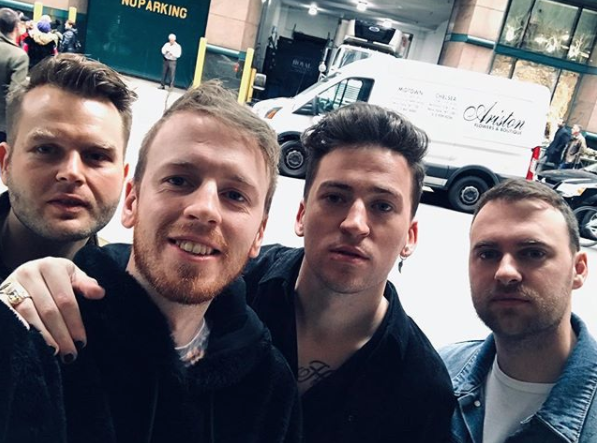 Irish band Picture This have a very busy year ahead of them.
The four lads are set to play five sold-out nights in Dublin's 3 Arena in March during their massive tour.
They've also added two Belfast gigs to the list, along with loads of cities in the UK, Europe and the US.
But rather than take it easy before they set off, the lads have proven they never take a day off, by announcing a secret gig in Dublin tonight (Tuesday 18th!).
The 'One Drink' singers took to Twitter to tease the news.
"We're playing somewhere in Dublin tonight. We'll reveal the location around 8pm. It's first come, first served so get ready to run!" they said.

While it hasn't been confirmed where the boys are playing, it might be a good idea for any fans planning on seeing them to hang around the College Street area.
The famous Ruby Sessions is set to take place tonight in Doyles.
The gigs, which take place every Tuesday often holds surprise performances from well-known musicians.
The Ruby Sessions Twitter page hinted at who might appear, and we couldn't help but notice Picture This on the list!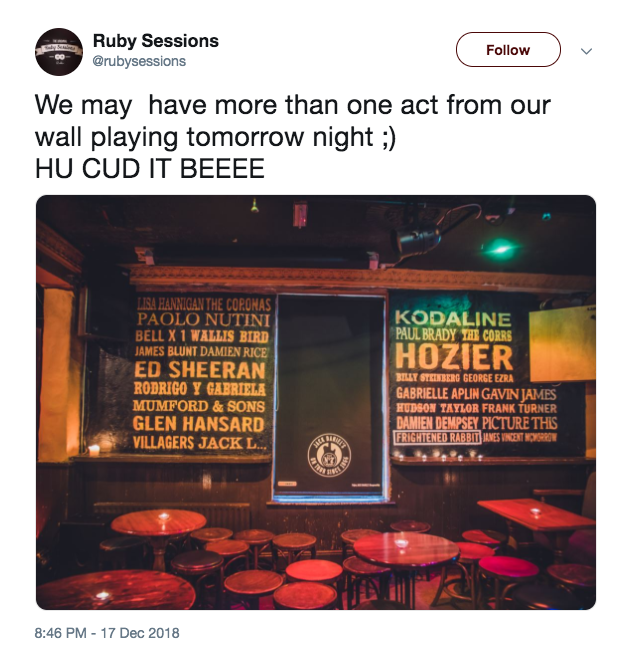 They later added: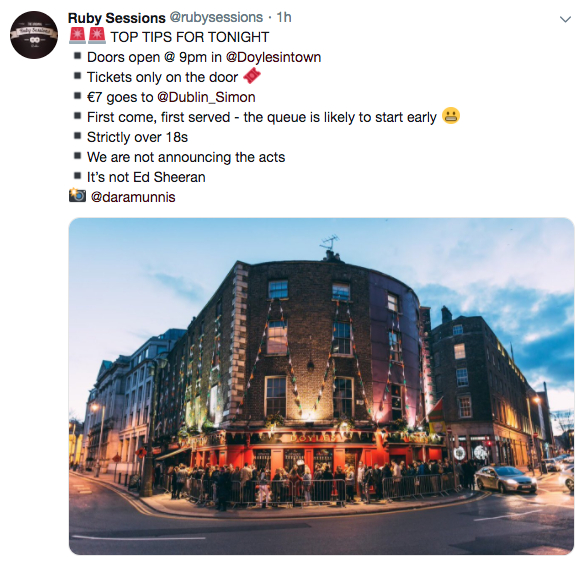 Of course, they could be playing in another venue around the city, so don't take our word as gospel!