Good news for Peaky Blinders fans, as Cillian Murphy will be reprising his role as Tommy Shelby in spin-off film from the hit BBC show.
Peaky Blinders' creator Steven Knight, confirmed Cillian's return, sharing his delight at having the Cork man back for the upcoming project.
Telling the Daily Star: "It is phenomenal [to know Cillian is returning] and he's a phenomenal actor and human being."
'It's fantastic to know he will be around for the film,'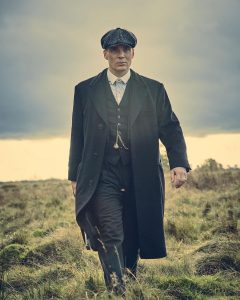 Unfortunately though, fans will be waiting quite awhile to see the Peaky Blinders gang back on their screens.
Steven also gave an update on when we can expect the film to hit cinemas, sharing how it'll be a few years before that happens. With the most likely release date being around 2024 at the earliest.
Saying: "The film is definitely happening. I'm writing the script at the moment, I am in the process of writing. As soon as that's finished, we will go into production."
The spin-off film was announced in July, with Steven confirming the news.
Speaking on Heart radio, he said: "I can tell you that there's going to be a film, a feature film."
"I'm writing it right now. I mean, I'm nearly done writing it, and we're going to shoot it… I'm setting up some film and television studios in Digbeth in Birmingham."