If you didn't fan girl over Paul Mescal all throughout lockdown, it's still not too late to watch the young Irish star in the hit series Normal People.
Paul had people glued to Irish TV screens during the first lockdown after he starred alongside Daisy Edgar-Jones in the Sally Rooney adaptation.
The young Irish actor originally from Maynooth is on the road to Hollywood after being nominated for his first Oscar for indie flick, Aftersun.
Just the beginning
View this post on Instagram

Let's take a look back over his career together, Paul graduated from The Lir Academy and began his acting career in Ireland by landing the role of Jay Gatsby in F. Scott Fitzgerald's The Great Gatsby. And it was a whirlwind from there.
Who could forget the iconic Denny's ad that saw Paul "seize the Denny" and head to Ballyhaunis?
However, his biggest breakthrough in his career was none other than his role as Connell, in the adaptation of Sally Rooney's Normal People which aired in April of 2020. While the rest of us were in lockdown thinking about many different things, the young Irish actor struck fame all over the world as the young Connell Waldron. He even caught the eye of the Kardashians!
Of course, he was a rising star for Kildare Minors in Gaelic football and also played many other sports, but acting is what would take him to his fame.
While playing the role of Connell, Paul earned himself a BAFTA TV award and then went on to make his film debut. Mescal's first role in a film was a supporting role in The Lost Daughter, this was alongside Dakota Johnson and Olivia Colman.
The aftermath of a quick rise to fame
Paul went on to attend the iconic Met Gala in New York alongside Daisy Edgar-Jones and of course his then-girlfriend Phoebe Bridgers.
From Maynooth to the Met, is there anything Paul can't do?
Besides selling out O'Neills football shorts, as one of his first paparazzi pictures was him dressed simply in a pair of football shorts, probably not ready for the attention he was about to receive!
After a whirlwind rise to fame, Paul has been nominated for an Oscar at the age of 26.
The Oscar nomination comes after his performance in Charlotte Wells, Aftersun. This movie will have you wanting to make new memories with the people close to you.
The Telegraph commented: "A beautiful performance from Paul Mescal…. One of the most gifted actors of his generation".
With Ireland taking 14 Oscar nominations this year, Mescal is sure to be watched as he is nominated for Best Actor award at the Oscars for his leading role in Aftersun. If you haven't watched Aftersun yet, it is still in cinemas!
But fame never took over Mescal, as he still spends time with family here in Ireland, and was even at home when he heard the news about the Oscars. Mescal's sister took to Instagram to congratulate her older brother on his Oscar Nomination!
What's next for Paul?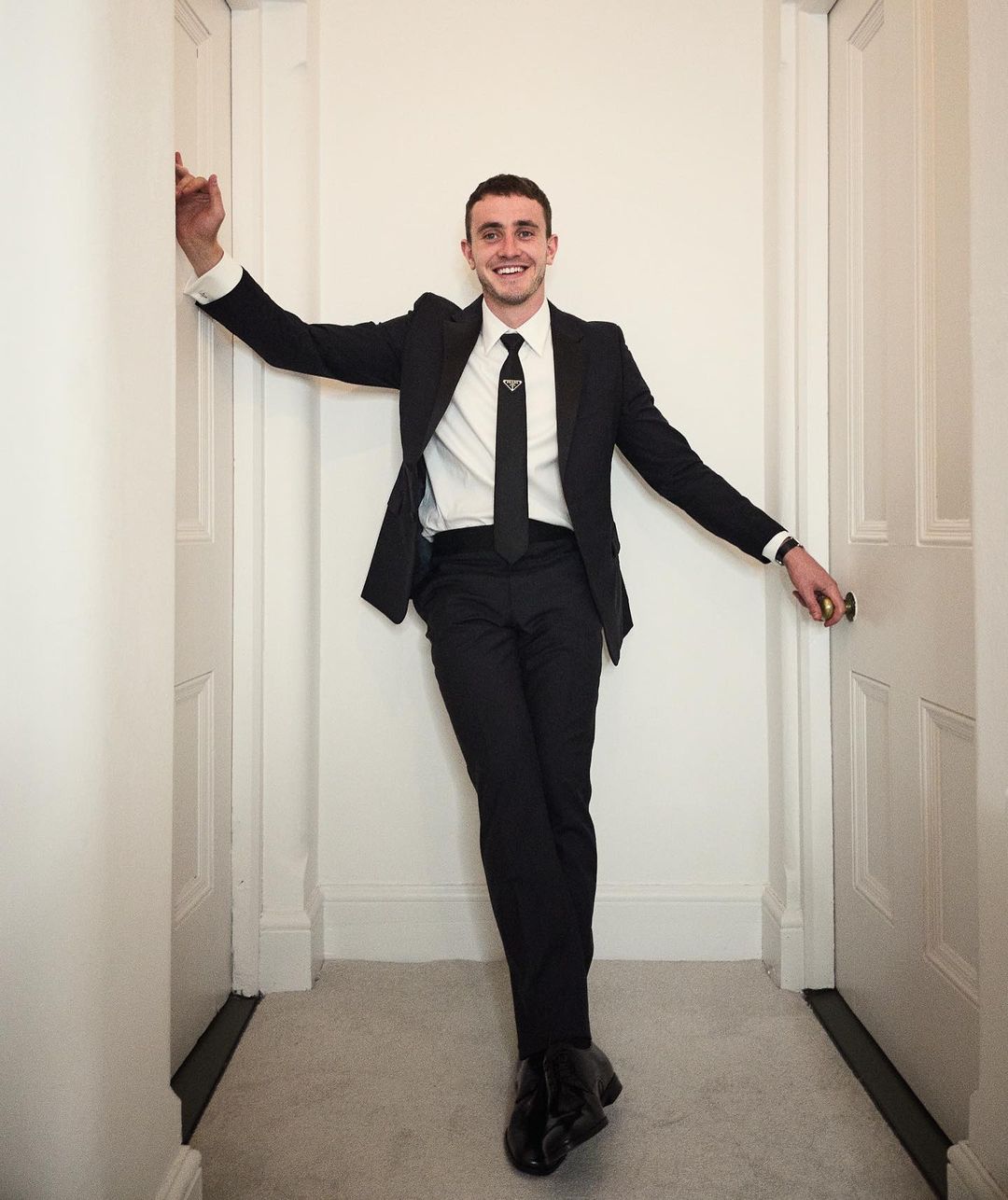 Paul has plenty on his plate. His adaptation of the opera Carmen is set to be released later this year. He is also working on Foe with Saoirse Ronan and Strangers with Andrew Scott.
He will also take part in the 20-year filming process of Merrily We Roll Along alongside Beanie Feldstein and Ben Platt.
It's believed that he will also star in the upcoming Gladiator prequel.
Words by Katlyn Murray