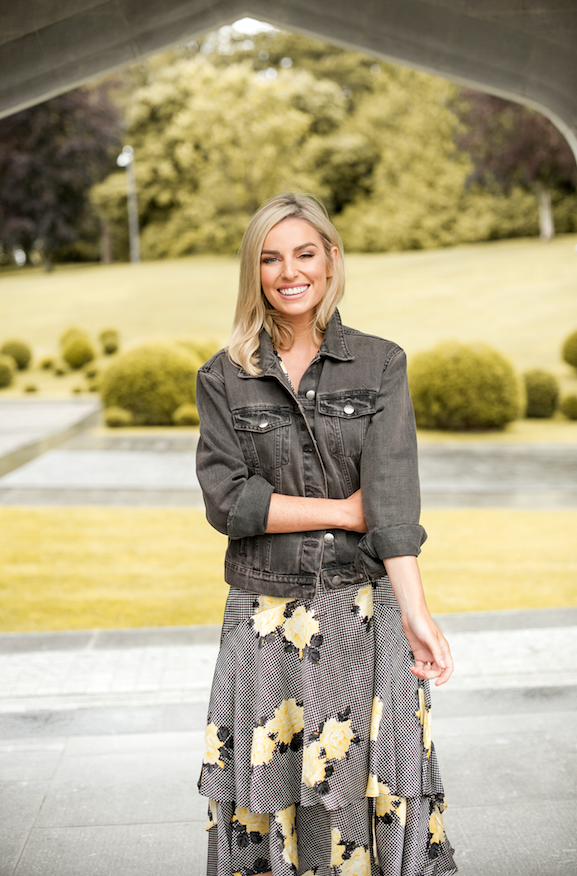 Last night, Doireann Garrihy was gifted a gorgeous puppy for her birthday, now, Pippa O'Connor Ormond and her family have also welcomed a new four-legged addition to the family.
Pippa and her husband Brian Ormond surprised their two sons, Ollie and Louis, with a new puppy during lockdown. Taking to Instagram, Pippa revealed the new addition to the household, a Bichon Frise named Chico.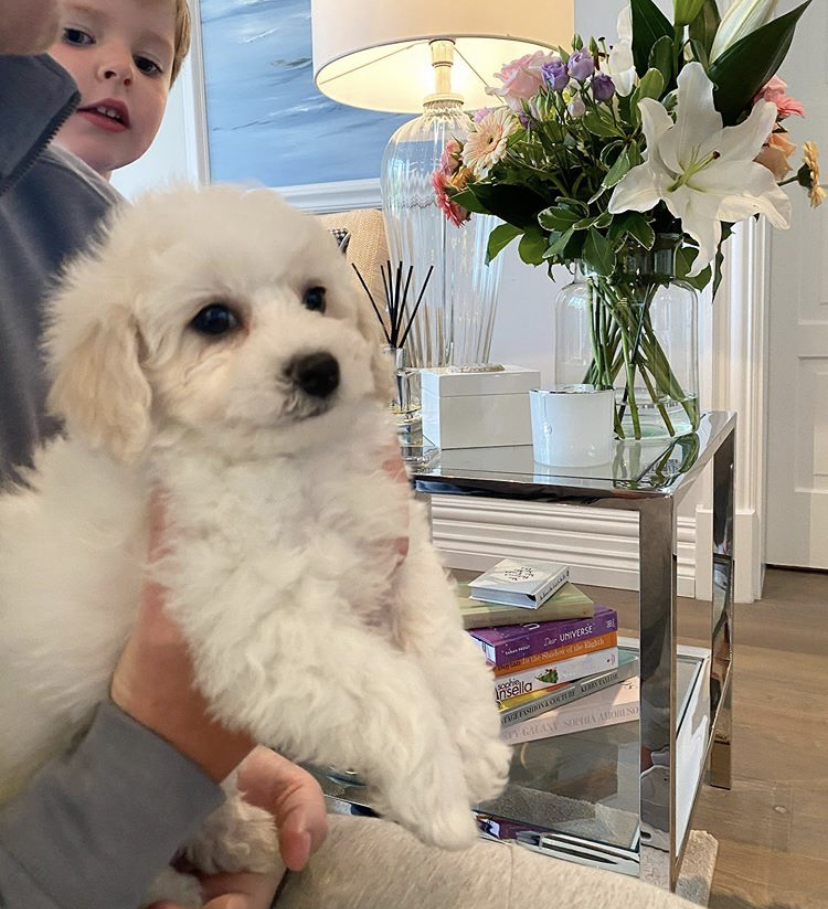 Posting photos and videos of her two sons gushing over the tiny puppy, Pippa wrote, "our family has grown."
"Welcoming a furry friend into our lives again has been a long time coming.. we are so in love, and as for our boys.. all their prayers have finally been answered 🥰 Say hi Chico."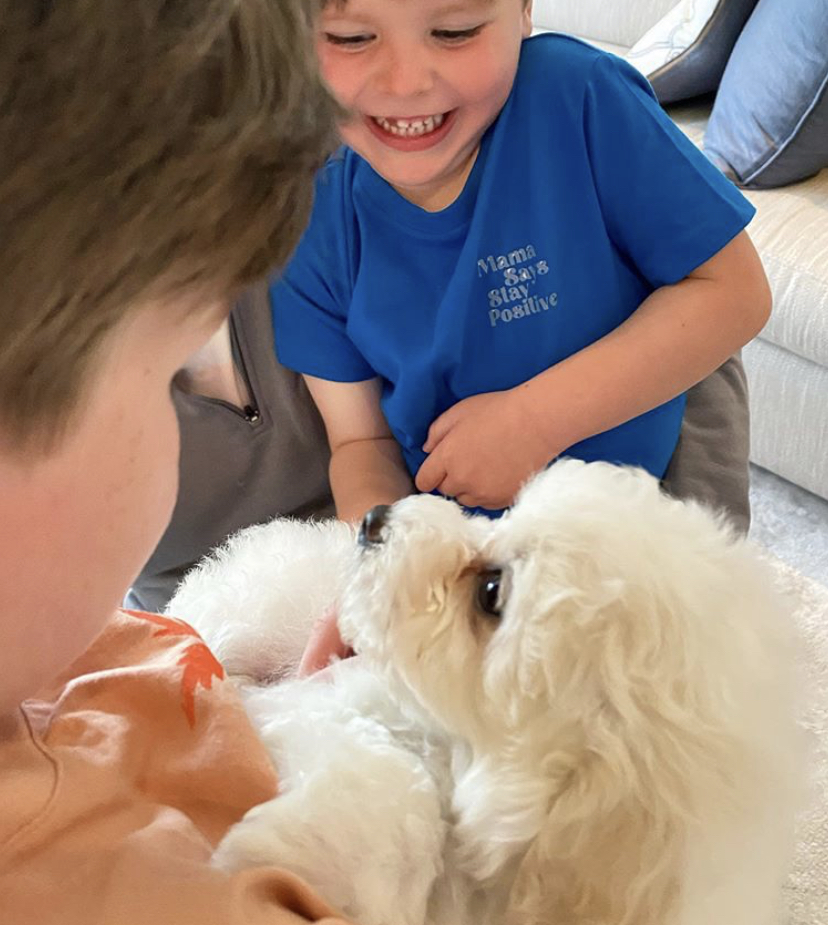 A recent survey carried out by Survey Monkey of pet owners in Ireland this week has shown that 72% of people have seen noticeable increase in pet playtime, as they continue to try and entertain their furry friends now that they're home a lot more. While 74% of participants said that being good company and good for mental health were the two main positives that pet owners had for having a pet during lockdown. The rest of those surveyed said their pets were good motivation to exercise and giving lots of love are their main positives. So it's no surprise that more and more people are becoming pet owners during these times.