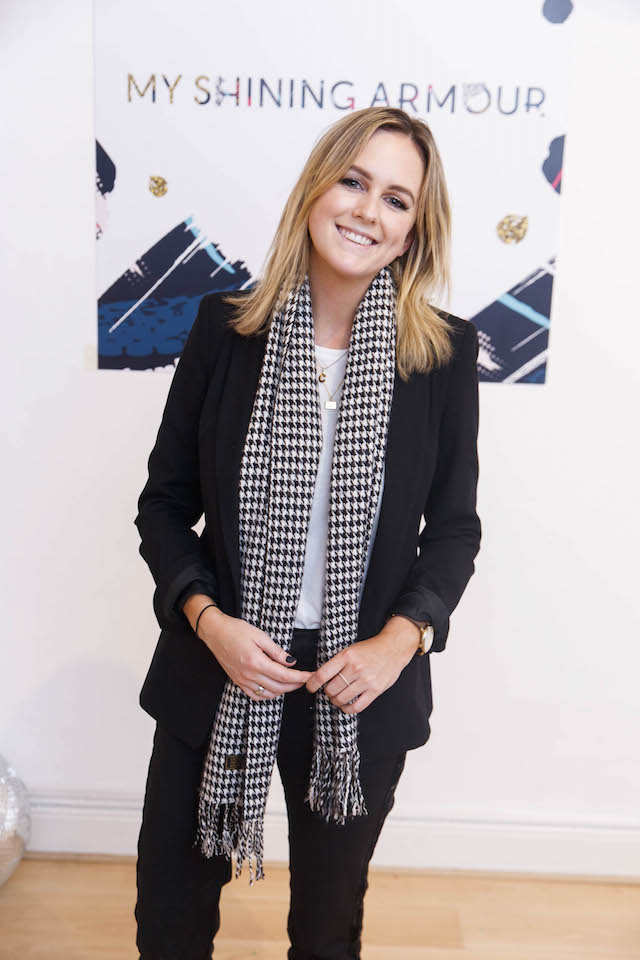 Lovers of all things unique and eye-catching came out in force on Tuesday, 6th November at Studio 10, Dublin, for online fashion accessories store, My Shining Armour's rebrand launch party. The exclusive event celebrated My Shining Armour's recent rebrand, which showcases the brands fun and colourful side. Guests were also given a first-hand look at the carefully curated edit of accessories, stationary, homewares, Helen Moore faux furs and much more to get them ready for the season ahead.
Guests were treated to mini bottles of prosecco on arrival, paired with delicious melt in your mouth s'mores from Irish marshmallow and meringue company, Delish Melish. The venue was transformed into the perfect place to discover something new as guests took in the bright surroundings and explored My Shining Armour's range of fresh and exciting offerings in a perfect instagramable setting.
My Shining Armour founder Nicki Hoyne was in good company with party goers including Xpose presenter Cassie Stokes, fashion designer Heidi Higgins, stylist Cathy O'Connor, artist Lola Donoghue and co-founder of Gaff Interiors, Jo Linehan.
Take a look at all the fab snaps below!