In honour of National CBD Day, we have picked out 9 essential beauty items containing CBD oil.
CBD is widely known for its many health benefits which help wrinkles, acne, sensitive and dry skin.
UTANxJamie Genevieve CBD Tanning Water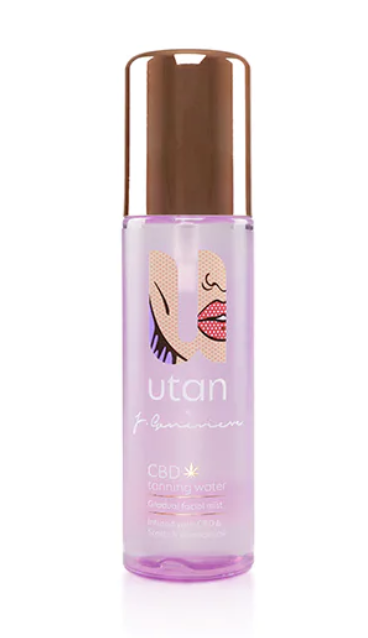 Co-created with YouTube sensation Jamie Genevieve, Utan's CBD vegan infused tanning water has amazing skin benefits, their potent ingredient Cannabidiol prevents pores from blocking which is typically one of the downsides of self-tan.
Enriched with aloe vera, vitamin E and pure coconut extracts to soothe and nourish the skin, this little bottle of miracles has certainly proven to be a hit with customers having received almost exclusively five-star reviews online.
One customer raving that the combination of lavendar and CBD was helping her sleep at night!
You can find it here.
Revolution CBD Nourishing Essence Spray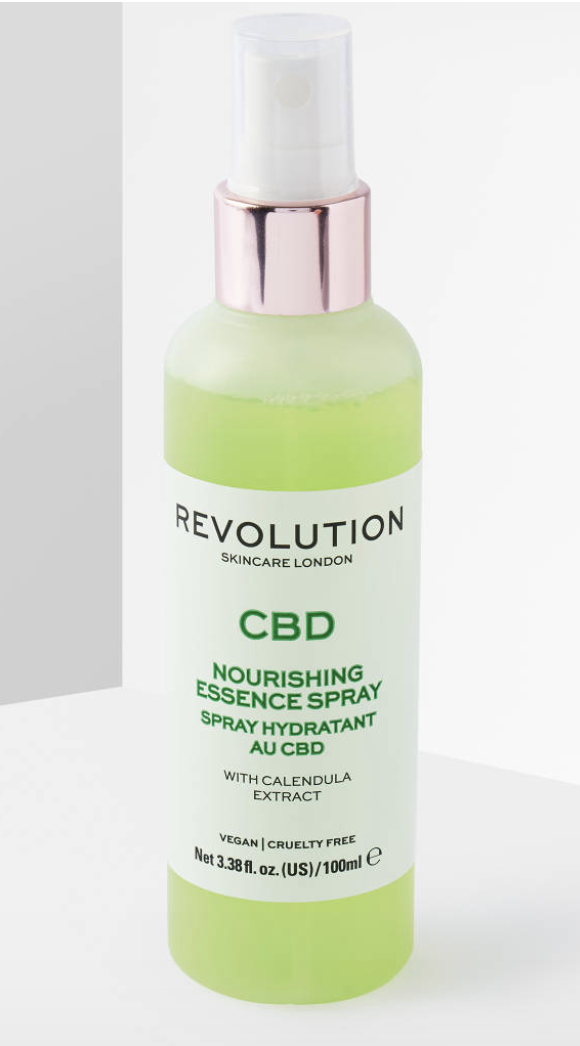 ;
Revolution Skincare CBD Essence Spray delivers targeted results in just one spritz.
This intensely hydrating mist is infused with Calendula Flower Extract to soothe sensitivity, minimise redness and condition areas of dryness.
Skin is left feeling refreshed and calm.
You can find it here.
Ambience CBD Body Wash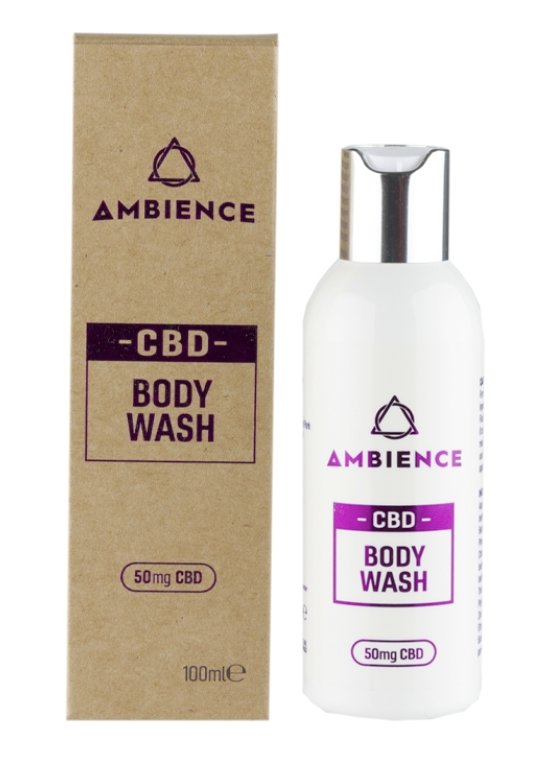 Packed with premium CBD, from natural hemp extract, this shower gel will energise your mornings, hydrate your skin and recharge your sense of well-being.
Stimulate your senses with Ambience's premium cannabidiol enriched bodywash.
You can find it here.
The Hemp Company CBD Infused Balm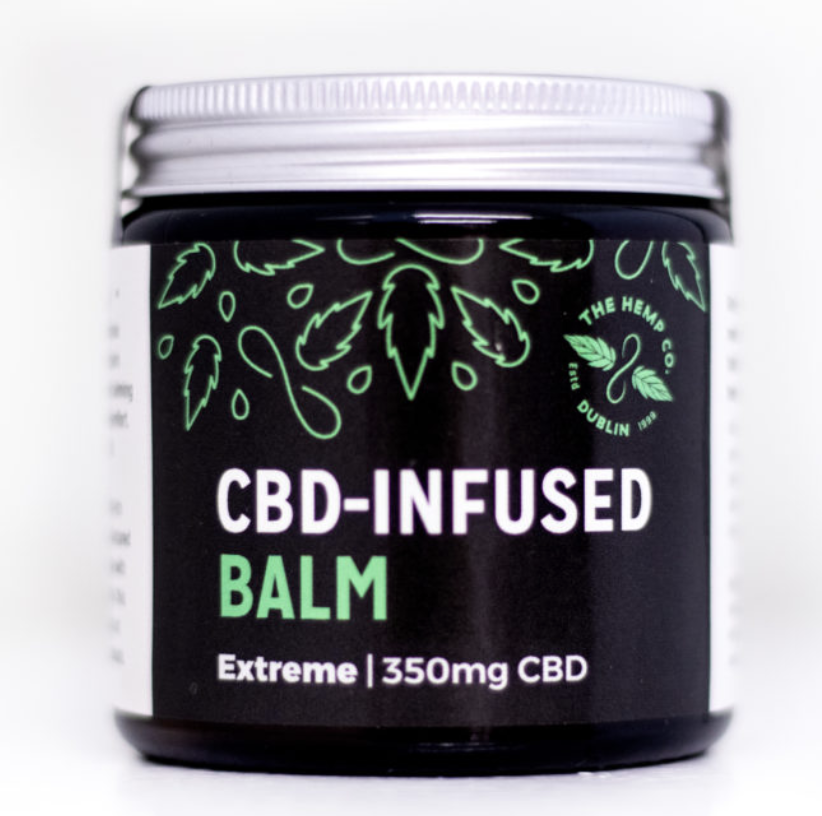 CBD Infused Extreme balm contains 100% organic and natural ingredients that does not contain any psychoactive compounds.
You can find it here.
The Body Shop Hemp Hand Protector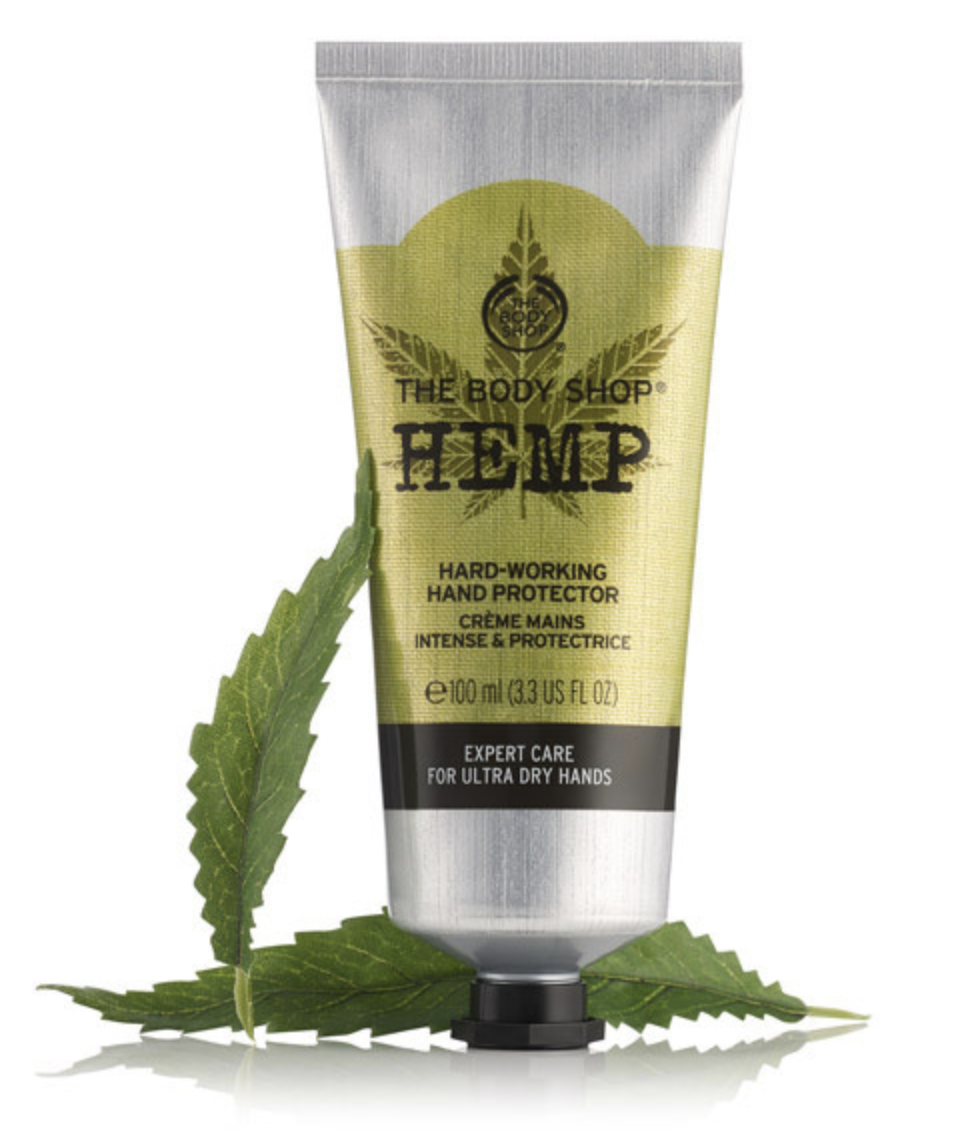 Hemp Hand Protector is effective for very dry skin, deeply nourishing and soothing dry or rough hands.
Gardeners, builders, nurse and washer-uppers rejoice – this works. 
You can find it here.
Holland and Barrett CBD Facial Serum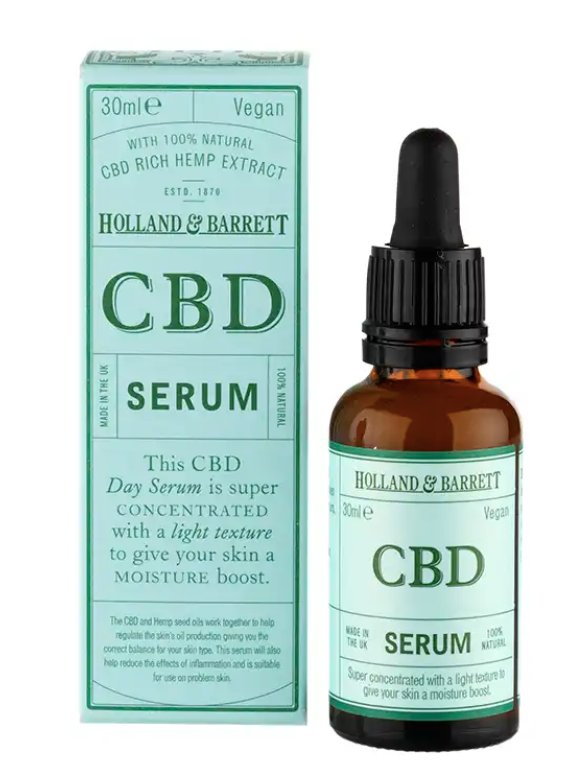 This CBD Day serum is super concentrated with a light texture to give your skin a moisture boost.
The CBD and Hemp seed oils work together to help regulate the skin's oil production giving you the correct balance for your skin type.
This serum will also help reduce the effects of inflammation and is suitable for use on problem skin.
You can find it here.
Kiehl's Cannabis Sativa Seed Oil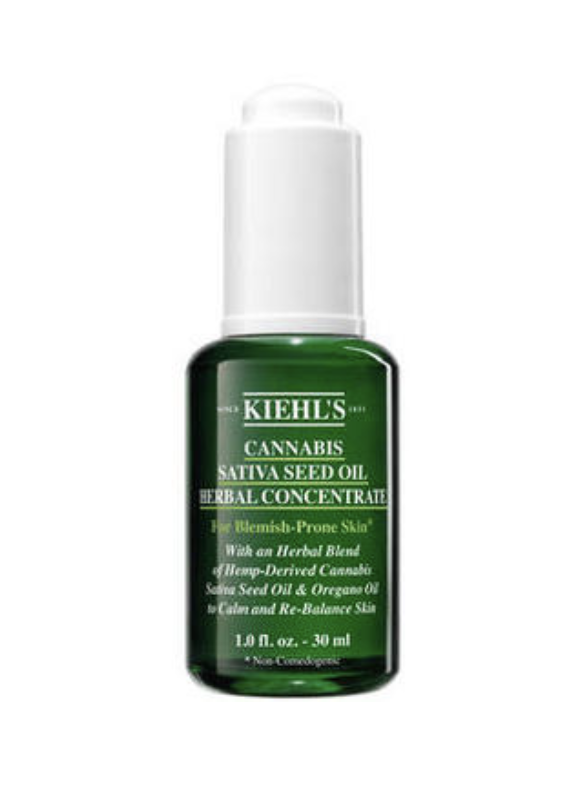 The Kiehls Cannabis Sativa Seed Oil helps visibly reduce skin blotchiness and provides skin with relief from feelings of discomfort.
Calms the feeling of stressed skin while helping balance hydration.
Helps strengthen skin's barrier function to help skin protect itself.
For problem, oily, and blemish-prone skin.
You can find it here.
mgc derma CBD Active Firming Anti Ageing Mask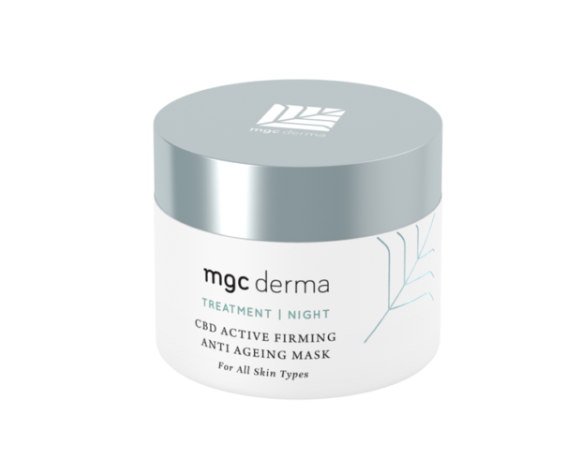 MGC Derms CBD active firming anti-ageing mask is a revitalizing mask which is enriched with purifying green clay antioxidants to absorb impurities, remove bacteria and help the skin appear firmer and younger.
This unique formulation also contains high-purity Cannabidiol to help revive the skin.  For all skin types.
You can find it here.
Revolution CBD Oil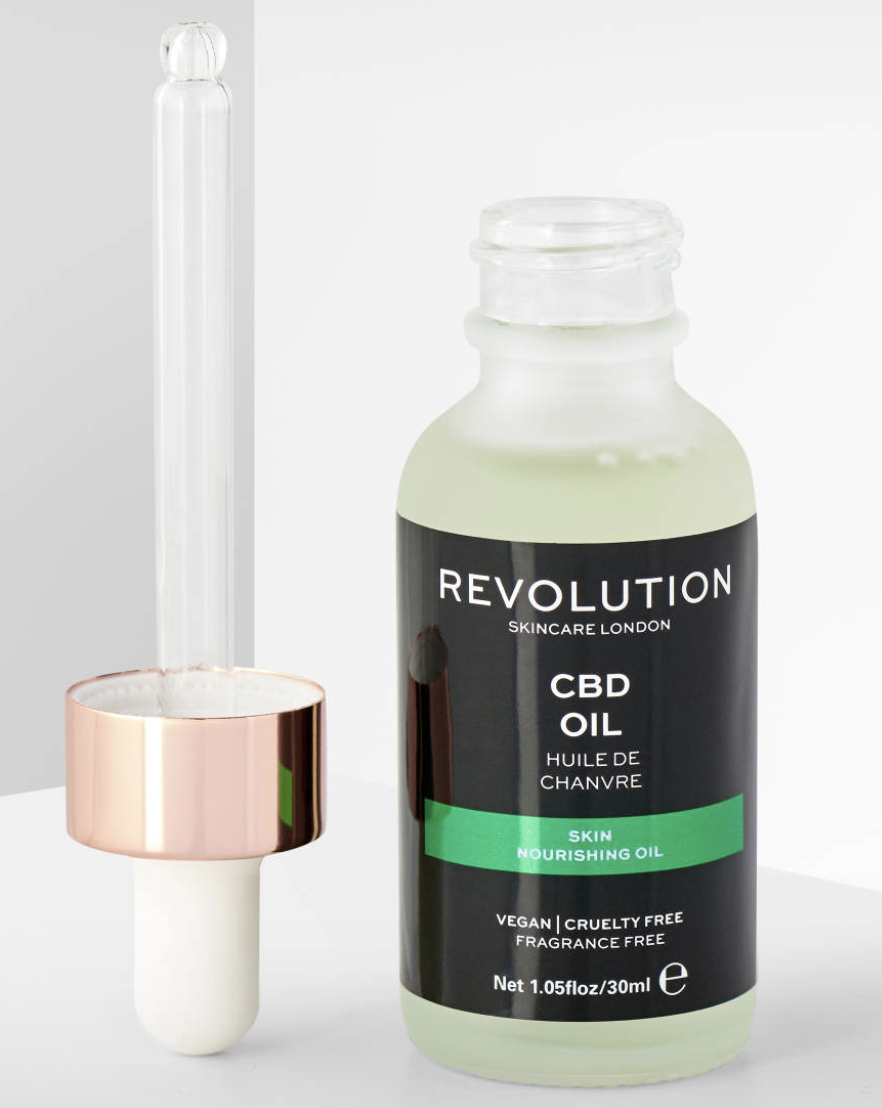 Super-ingredient cannabidiol, an extract from the flowers and leaves of non-drug hemp, is renowned for its soothing effect.
Loaded with ultra-nourishing properties and a high concentration of rich fatty acids, this oil will condition dry or sensitivity prone skin, delivering a smoother, even texture.
You can find it here.
Words: Phoebe Sheridan