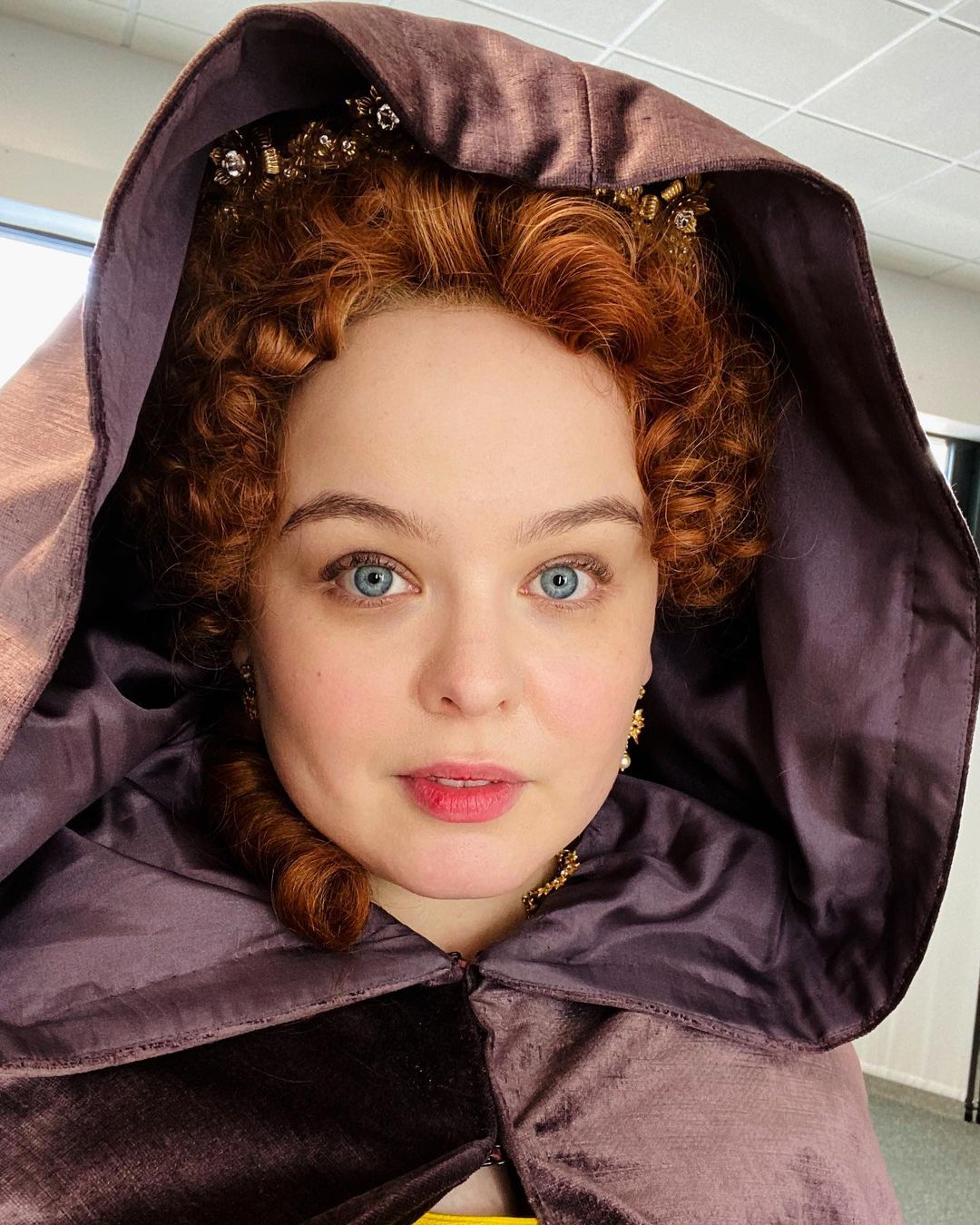 We don't think anyone could have predicted the complete runaway success of Bridgerton. The Netflix show has completely surpassed all the streaming service's previous records, with a whopping 82 million households watching.
I mean, what's not to love? Great costumes, romance, gossip, drama, and of course an incredible cast. One of our favourite characters (when we're not drooling over Simon, the Duke of Hastings) is Penelope , played by our very own Nicola Coughlan.
This week, Nicola shared some behind the scenes footage from the show to Instagram. Getting ready for a day on the 'ton is not easy, and she reveals the process of becoming Penelope backstage.
Firstly, she shared that a day of filming starts early, like very early. "We filmed a lot in Bath, so you're picked up at four in the morning, you get driven in the dark and you wake up at and you're at a mansion."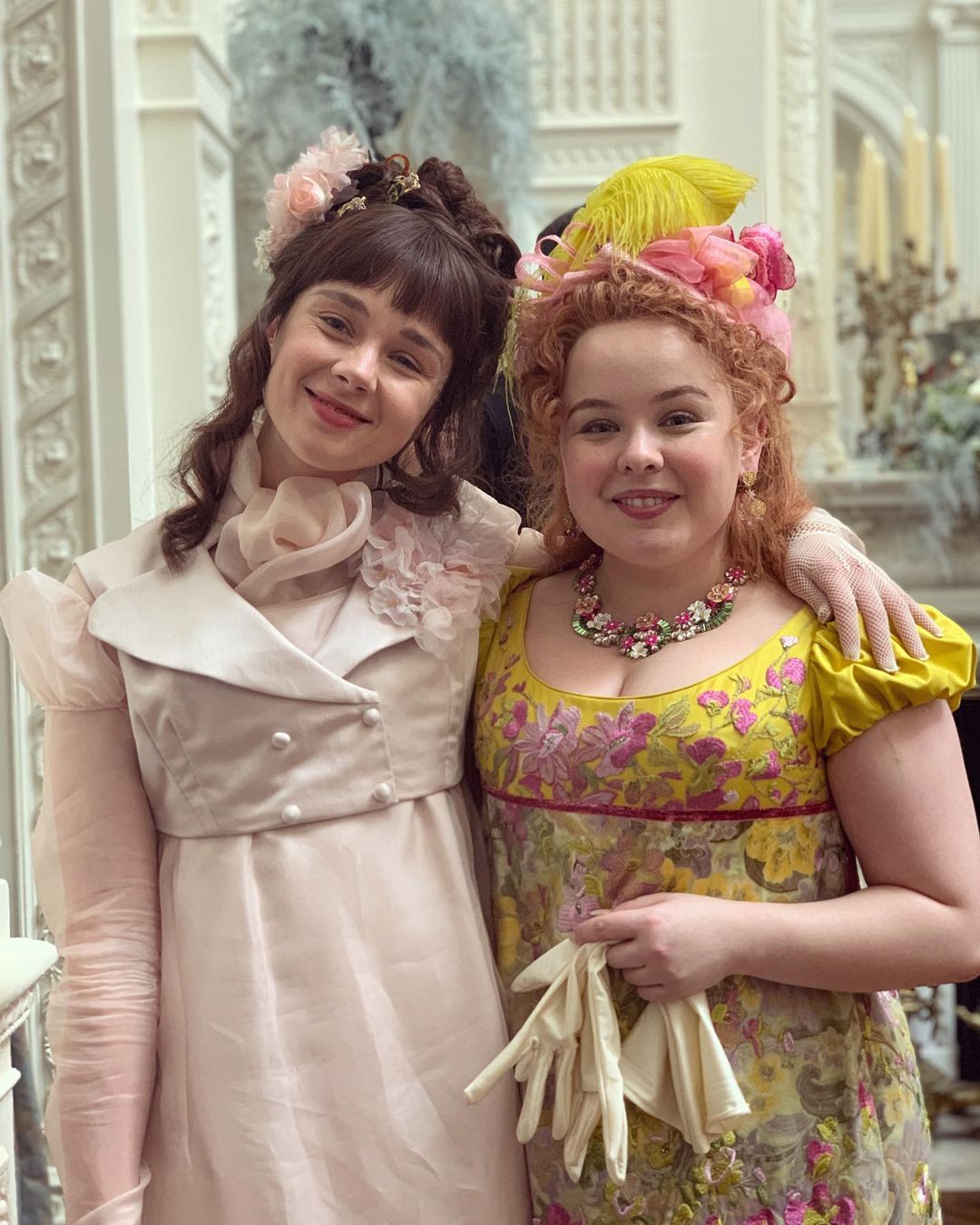 At the start of this video, we find Nicola in her trailer about to go for a nap before hair and make-up begins; "The whole process takes about two hours, from when you sit in the chair."
"The first person is getting the hair all clipped up…then the very gorgeous wig cap goes on, and then we start with make-up."
"The Regency era was more about the hair than it was about the face," she added.
The Featherington family in the show are anything but low-key, preferring loud colours and prints which they become known for. Speaking about this Nicola said; "The Featherington family motif is a butterfly, so you'll see lots and lots of butterflies throughout the series if you're eagle-eyed."
She then showed off some of the gorgeous clips used which she revealed are actually brooches placed into the hair.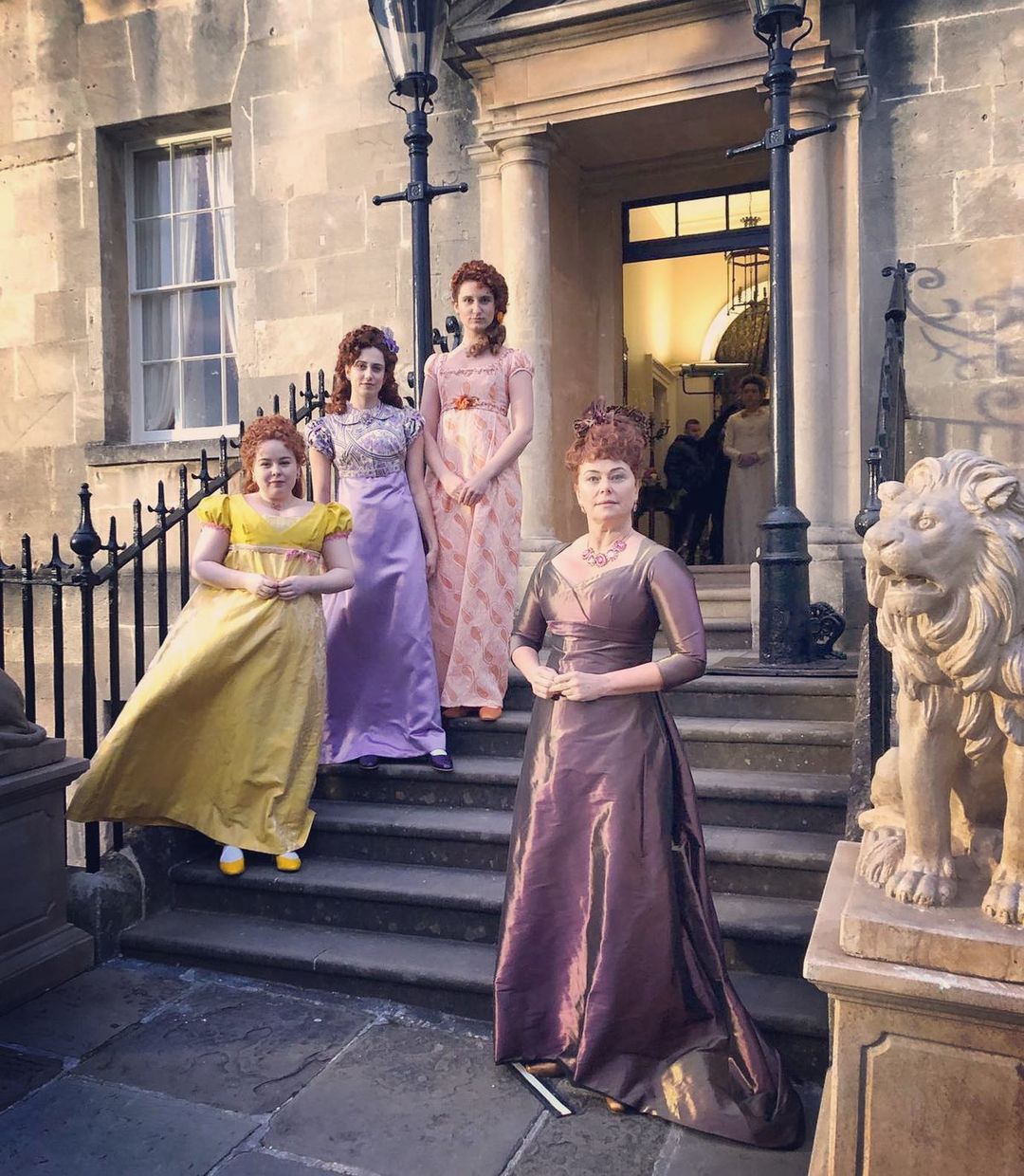 Chatting more about the costumes Nicola shared that "nothing has been rented on this show, which is really unusual."
This meant that behind the scenes, hundreds of bespoke costumes were made, and it pays off as they really are stunning, she continued; "each one of the flowers on this dress is hand-made, it's embellished, all the jewellery is hand-made and put together so every look is so thought out, its incredible."
"I think we see a lot of period dramas that are quite grey and dull, but this is full of colour and life, it's not your granny's period drama its something really different and exciting."
She closed out the BTS video saying; "It's time to take the wigs and the corsets off and put the trakkies back on." We can only imagine that taking a corset off at the end of a days filming is like taking your bra off x100.
Watch the full video below!