Nicola Coughlan has shared her excitement that once again Bridgerton has smashed records since it's release! Season one of the show, which came out in late 2020 quickly became the highest rated programme on Netflix, with 82 million streams in only 30 days.
This was later overtaken by Netflix's Squid Games, but we were expecting it to hit big numbers again given the excitement surrounding season two.
Posting to Instagram today, Galway star Nicola Coughlan shared that once again the show had smashed records; "Deeply grateful to you all for watching #Bridgerton and for helping us break global records: 193 million hours of viewing time worldwide — the highest for any English-language Netflix series in its first three days."
"We've also made the top 10 in 92 of the 93 countries which has blown my mind, thank you so much."
After the success of season one not only was it announced that the show would return for a second season, but also for a third and fourth! Nicola, who plays Penelope Featherington in the series recently gave fans a look into the possible future of her character.
In an interview with The Independent Nicola discussed the possibility of a racy season for her character in the future. In the books, which the series is based on, each instalment is based around the love life of a different Bridgerton sibling, and the series seems to be following this lead.
If the novels were to be followed in chronological order, series four will follow Colin Bridgerton, whom Nicola's character yearns for. Speaking of the possibility that there could be some racy scenes between the two one day Nicola told The Independent, "It's mildly terrifying, and also, I feel like Colin and Penelope's series is going to be quite racy! I don't know anything really, I just have a feeling. That's a big part of it for the fans of the book as well — I know the scenes the readers want. Don't worry, I've been sent the fan art!"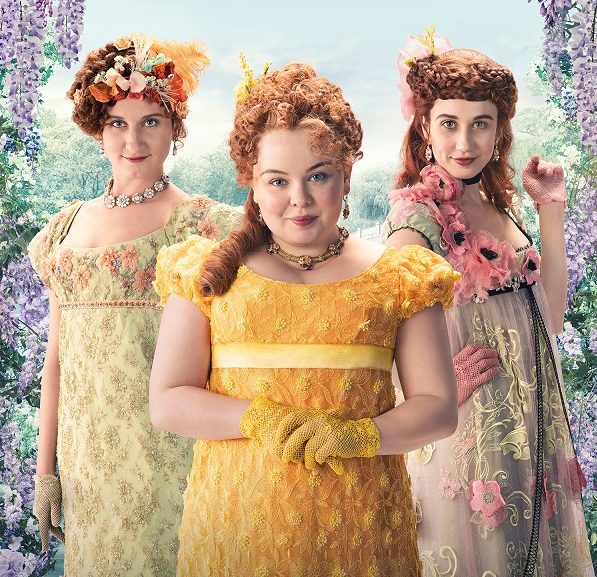 The actress also spoke on how her fame has led to her retreat from social media a little bit more, "It's such a polarising place — you're either the best person in the world or the worst person in the world. And I began to see people who I had admired start listening to that. That's really dangerous, because you are drinking your own Kool-Aid, and you need to step away.
"That put a real distaste in my mouth. Also, I started to realise, as more people follow you, what you put out there has weight, whether you want it to or not. It doesn't mean that you are in any way intelligent or have an important opinion, it's just that people will write about it."
Nicola admits that being very present and outspoken online doesn't appeal to her anymore. The star is also returning for the third series of Derry Girls which is coming soon, we don't know when yet but we have been given a peek at the new season with the trailer!