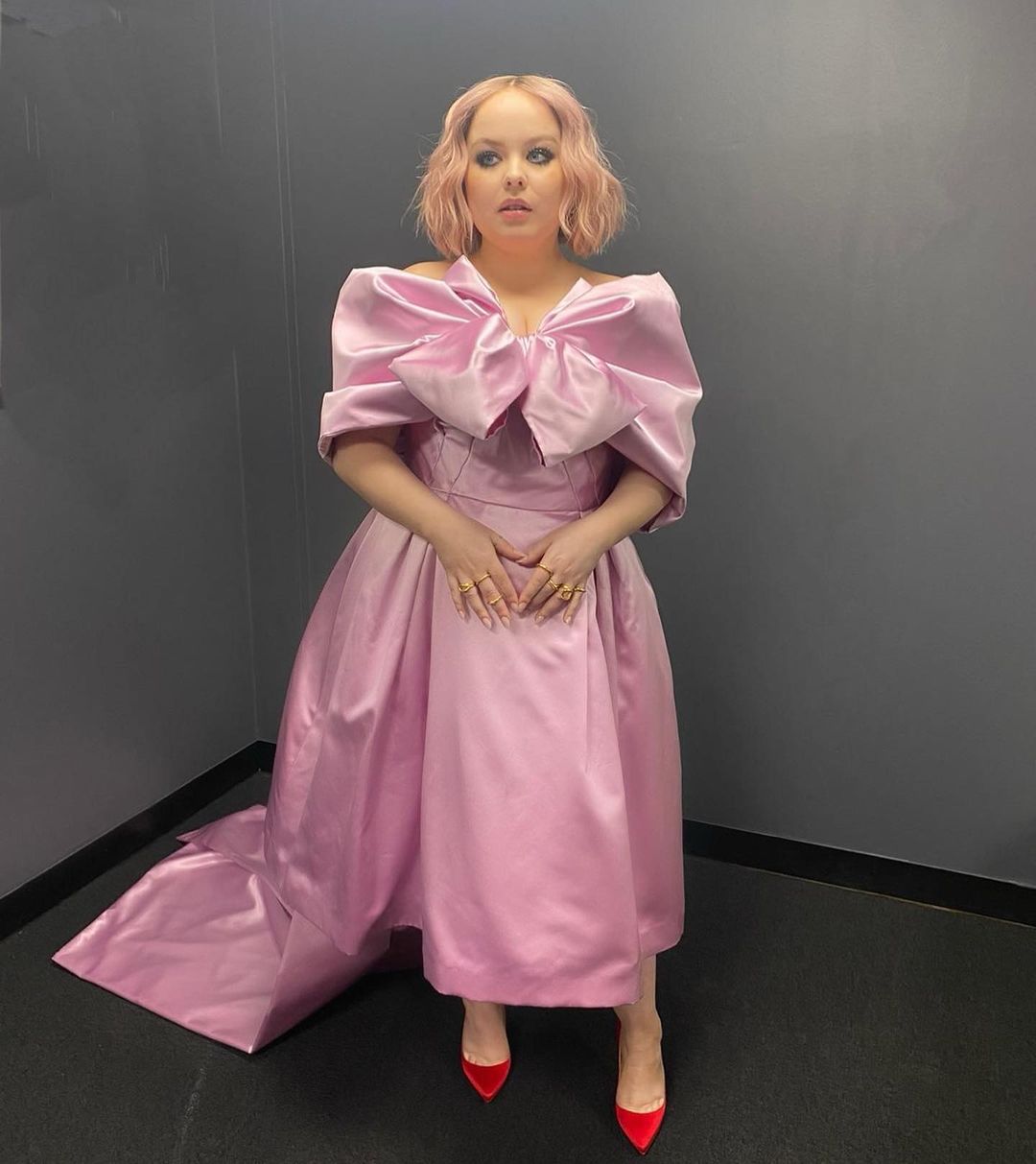 One thing we love about Nicola Coughlan is that she never forgets her roots. The Galway star has had a meteoric rise to fame since appearing on Channel 4 comedy, Derry Girls and then going on to star in Netflix hit Bridgerton.
Despite the facts she's been on multiple magazine covers, is one of the leading roles in Netflix's biggest series to date, she always reminds us that she's a Galway girl at heart.
This week Nicola looked incredible as she attended the Met Gala, one of the most prestigious nights in the fashion calendar. Keeping it real on her Instagram stories she shared a snap captioned; "Good at times like this to remember I used to work in Spar."
Speaking with the RTÉ Guide after the release of Bridgerton season two, Nicola opened up about just how different her life was a few years ago. She shared that when she first began filming Derry Girls she was struggling financially despite the show's success.
"The fear of having nothing is still there. I was in debt with student loans, I was working minimum wage and the rent was so high."
Continuing she added; "I only got Derry Girls five years ago so it's not that long since I've been able to go and buy a coffee and not have a panic attack."
View this post on Instagram
Of course now Nicola is a household name after her breakout role in Derry Girls and then starring in Netflix's smash hit, Bridgerton. This has of course change things for her financially but he shared that that fear doesn't go away overnight.
She said; "So I reckon I'll have a few more years of thinking 'I hope I have some money in my bank account" and that it keeps her grounded; "You know what it's like not to have all those things and you know how hard you've worked to get there."
"So for me to even be on a set is a privilege, to get an audition is a privilege because for years I couldn't even get in an audition room," she added.