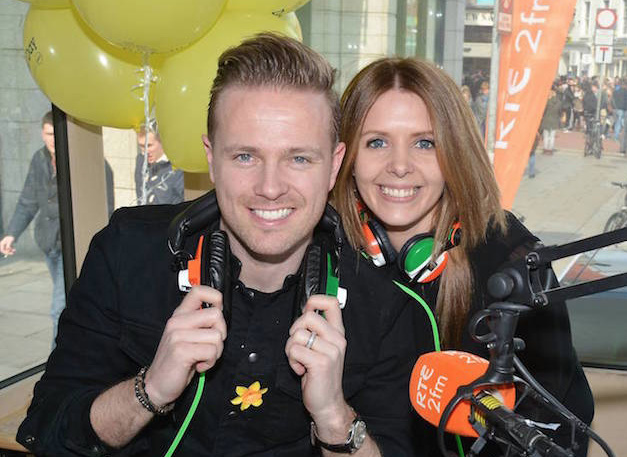 Nicky Byrne has shared his well-wishes with Jenny Greene ahead of her radio return this afternoon.
After three months away from 2FM, the presenter will be back on the airwaves today, hosting a brand new drive time slot.
"This rockstar starts back on RTE 2FM today at 3pm," he said. "Sending her all my best wishes. Go get 'em Jenster!"
Jenny, who previously co-presented a weekday show with Nicky on the station, left her role when he began rehearsals for Westlife's reunion tour.
After a massive 2FM shake-up, it was revealed she'd be back – and Jenny thanked fans for their support.
She recently said, "The last two months have been an emotional roller coaster and today marks the beginning of a new chapter with RTE 2FM.
"I never ever thought I would be in this position and for that I am so grateful. I am back at the station I love and doing something new, by hosting my very own daytime show for the first time.
"I want to give a massive thank you to all the listeners for supporting me all the way through this. Really looking forward to getting back on air and brightening up your day."