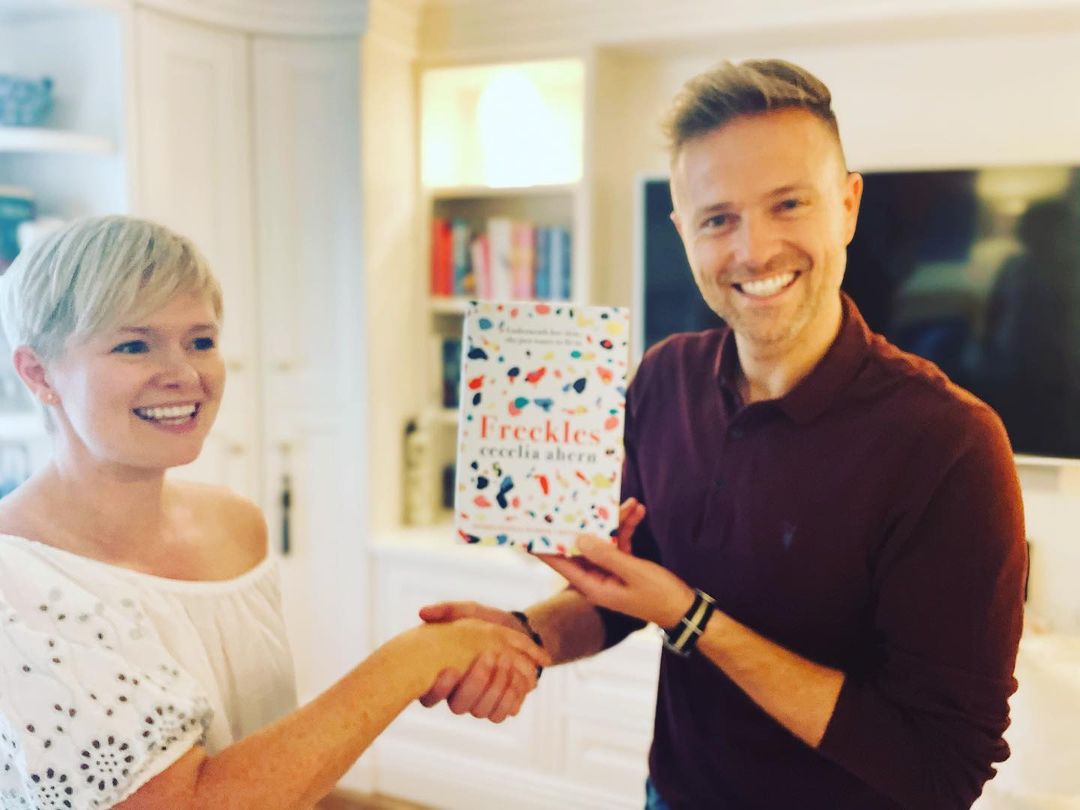 This week Nicky Byrne revealed that he had an important part to play in his sister-in-law's latest book. Cecelia Ahern, who has just released her latest novel, Freckles, had some interesting input from the Westlife star.
Although he is better known for his singing skills than writing, Nicky shared this week that a conversation between himself and Cecelia sparked an idea that lead to her new novel.
Posting a snap of them together he said; "So a few moons ago I happen to tell my sister in law @official_ceceliaahern this …"That you are the average of the five people you spend most time with – so choose carefully."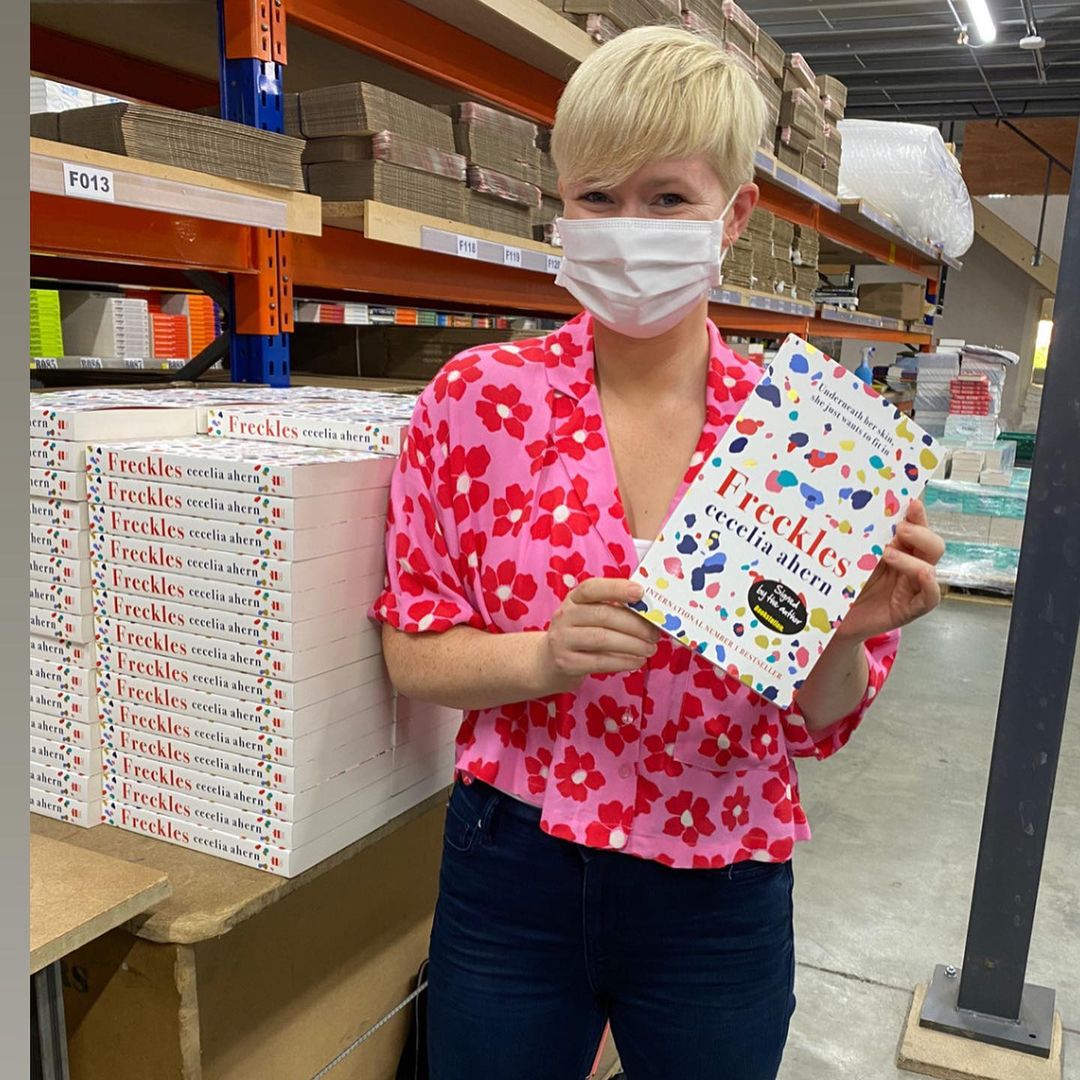 Continuing, the presenter shared how she managed to turn this snippet into a premise for her new novel;  "Her crazy creative mind went into overdrive and she went off and wrote her new book from this random conversation!"
"What a story – genius! Here she is presenting me with my copy! It's called FRECKLES. Get it, read it because I feel like a really interesting intelligent author helper now and if this becomes a movie I may challenge Spielberg to the best ever at the oscars!"
Jokingly he added; "Ps – if anyone is struggling for any other ideas just hit me up I've got loadsa stuff unused in my brain!"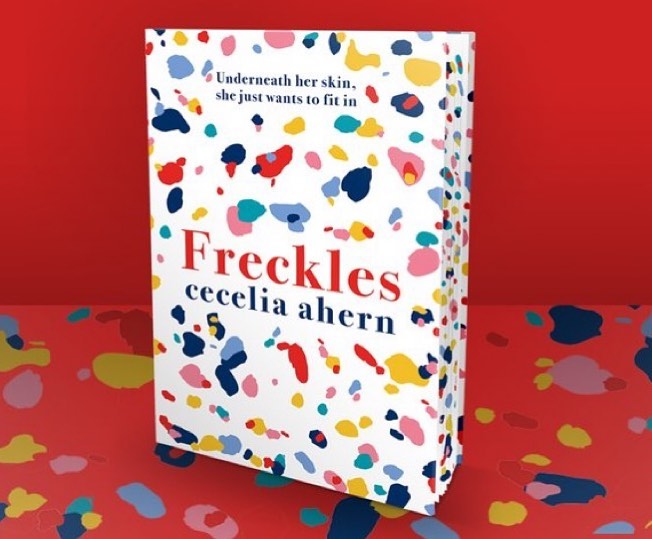 The hotly anticipated novel came out earlier this week and follows the character of Allegra Bird, who's nickname is of course, Freckles.
When a stranger tells her the very same thing that Nicky told Cecelia it turns her life upside down. Suddenly she finds herself wondering if choosing these five people wisely enough, can she change her life, and her future?
What follows is a gorgeous story of love, friendship and human connection. We think Nicky may be in high demand now!