Niall Horan has delighted fans by sharing an adorable photo of a goodie bag he got on a recent flight.
The singer was travelling on a plane when he was handed a bag and a note from a parent of a young baby.
The note read:
"Hi Stranger, My name is Marit. Today I'm 18 days old. I'm flying home to europe with my dads. This is my first flight ever. I will do my utmost to be on my best behaviour to ensure that you have a peaceful flight.
"I would like to apologise in advance if I for any reason lose my cool, my temper, my ears hurt or my tummy gets fussy. I think my dads are more nervous than I am, so they made you this goodie bag. Have a great flight"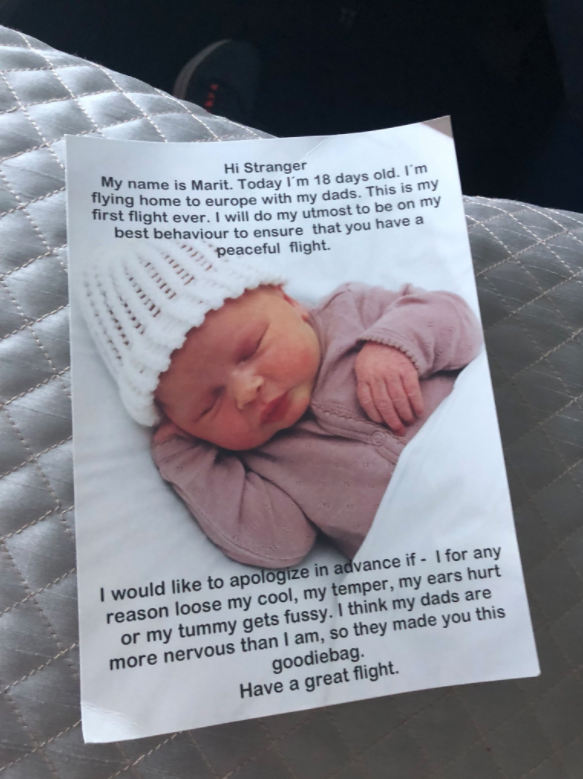 Sharing a photo of the note, Niall tweeted: "Had the coolest little goodie bag on the plane with this letter enclosed. Marit was quiet as a mouse for 10 hours. Goodluck to both dads,"
Fans and followers loved the post, with hundreds of likes and thousands of comments.
"This is the sweetest thing I've ever seen. Congratulations to both dads and best wishes with their precious little one," one person said.
Another added: "That is the absolute sweetest gesture ever. I'm sure Marit will have a fabulous life with her new Dads."
"How cuteeeeee of them!! Wish those dads a lovely life with their child" another said.