Ireland's richest people have been revealed as the Sunday Times release their latest Rich List.
Topping the list, as well as the charts are Irish rock band U2, who come in with a whopping €647 million, up €2 million from last year.
Also making appearances in the top 20 are Taken star Liam Neeson, dancer Michael Flately, Enya, Bob Geldof, Graham Norton and Colin Farrell.
24-year-old Niall Horan has made an impressive move up the list, with a net worth of €52 million, up €8 million from last year.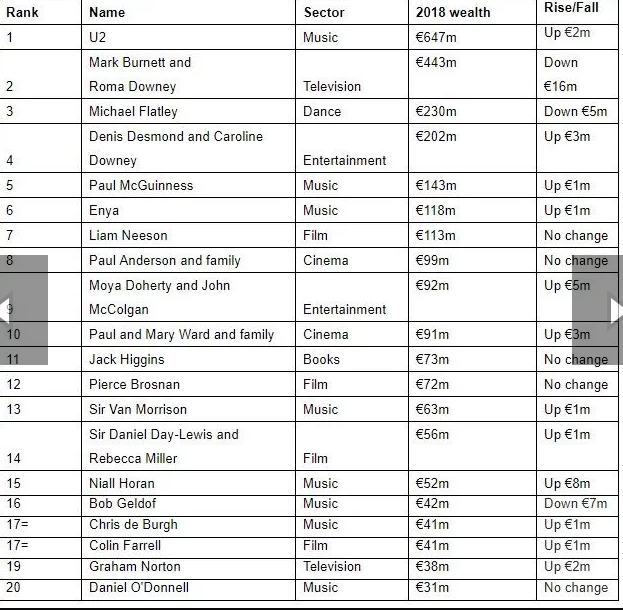 Some of Ireland's biggest names in both music, dance, film and literature complete the latest rich list, that comes to a combined total of €2.7 billion!
Oh how the other half live.