Over the weekend, Niall Horan showed Lewis Capaldi around his hometown of Mullingar, taking in the atmosphere at Saturday's Fleadh Cheoil na hEireann.
During his time here Niall showed Lewis the ropes, hitting Grafton Street for a spot of busking and even introducing the Scottish singer to some Irish delicacies.
Forget stew, coddle and cabbage corned beef, Niall took Lewis straight to Spar where the pair sat down to enjoy a chicken fillet roll.
NEW 🎥 | Niall Horan and Lewis Capaldi yesterday in Mullingar pic.twitter.com/YxOGibFxaj

— Niall Horan Daily (@niallstreams) August 7, 2022
A fan video of the two emerged as they bonded over their meal. Well fueled for the rest of the day, Niall and Lewis made various appearances around the town of Mullingar. Niall climbed inside a window of a pub to play a few tunes with a trad band, while Lewis visited a Joe Dolan statue on Mullingar's Market Square where he said: "Joe Dolan – the true king of Mullingar!" during the visit to the landmark.
Good Things Coming… pic.twitter.com/i5L2PQEtE8

— Guinness Ireland (@GuinnessIreland) August 6, 2022
It's believed the lads are here to record an advertisement for Guinness, which would explain why they were seen at the Guinness Storehouse too.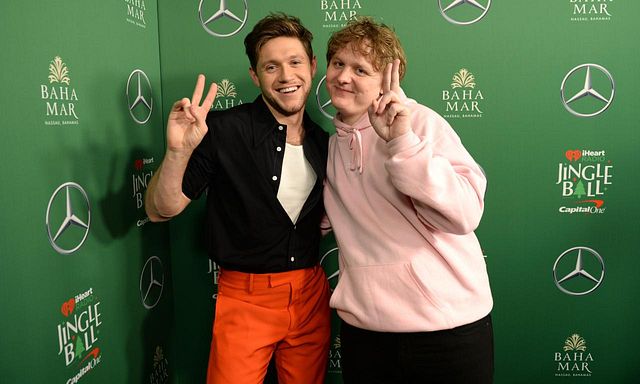 Niall and Lewis have been good friends for around 4 years, since 2018 when Lewis joined Niall on stage to sing in Scotland. It seems their friendship has been on the up since, with it now solidified over a chicken fillet roll, as any good relationship should.