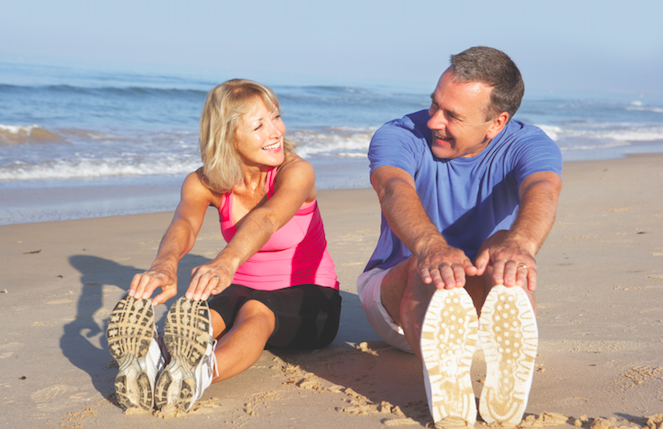 Want to give your joints some additional support going forward? Well we have the perfect product for you.
Joint Complex, from Irish Super Supplement company Revive Active is recommended for those living active lifestyles, people who experience joint issues and sport enthusiasts. It is uniquely formulated with 10 active ingredients to work in harmony to support joint health.
In addition to a healthy and balanced diet, Joint Complex is a highly effective super supplement that helps to support cartilage, bones, connective tissue, and muscle function with an all in one solution containing Peptan® Collagen Peptides, MSM, Glucosamine and Hyaluronic Acid.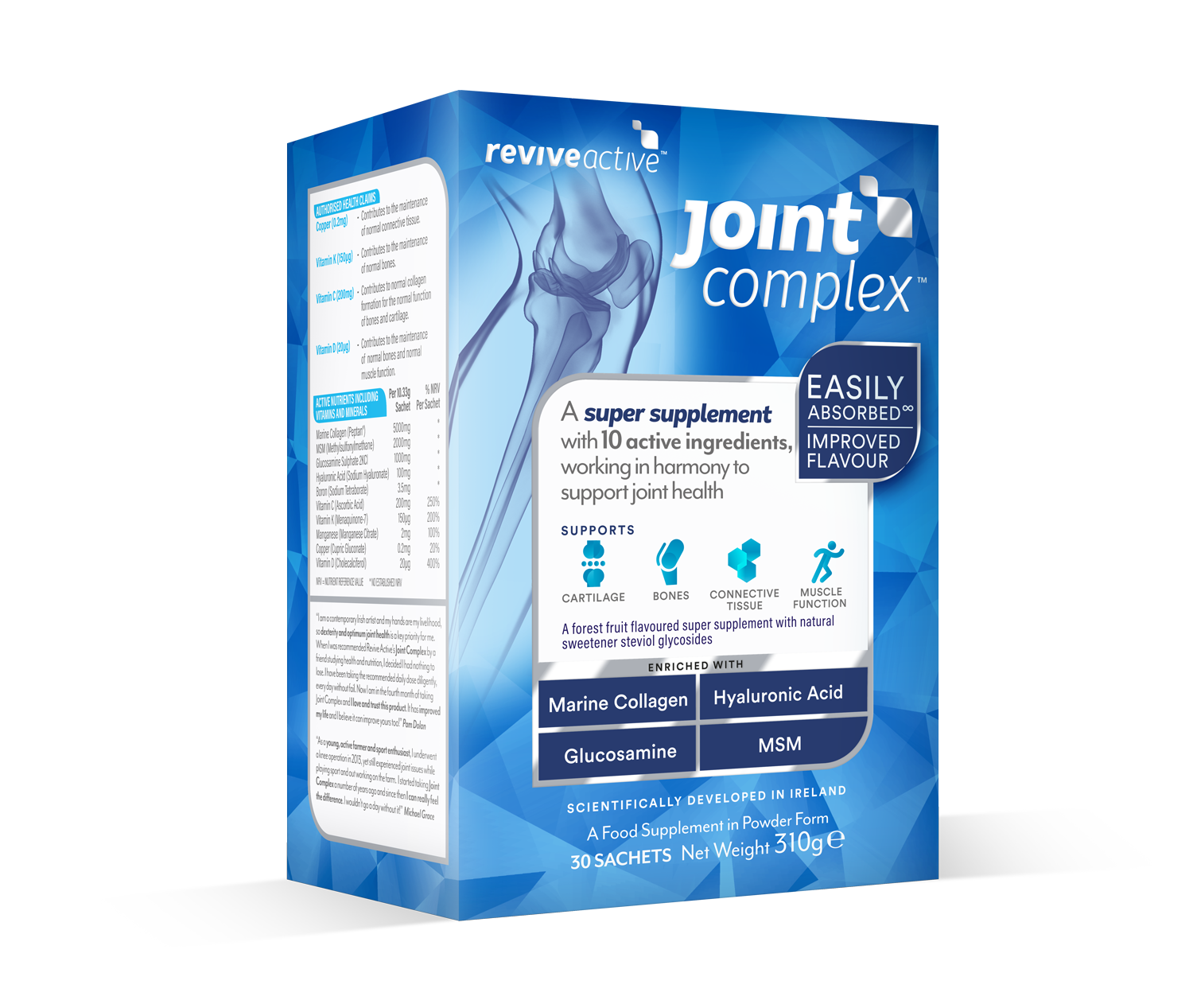 Joint Complex also has Vitamin K which contributes to the maintenance of normal bones, Vitamin C which contributes to normal collagen formation for the normal function of bones and cartilage, Vitamin D which contributes to the maintenance of normal bones and muscle function and Copper to contribute to the maintenance of normal connective tissue.
As we age, the body naturally starts to produce less collagen and collagen is a key component of our joints, tendons, and bones. Joint Complex contains 5000mg of Peptan Type 1 hydrolysed marine collagen.
Joint Complex is:
 Free from fillers, binders, caffeine, preservatives and artificial colours
Gluten free
Plus, it tastes good too. Joint Complex has recently undergone a flavour reboot, still with the same great formula, but now comes in an improved forest fruit flavour of apple, strawberry and raspberry.
It's available in a 30-day pack (€49.95) and it's recommended to take one sachet daily, at any time of the day, best one hour after food. For optimum results, it is recommended to take one sachet daily for 3 months.
Joint Complex is available to buy online on reviveactive.com as well as pharmacies and health food stores nationwide.
VIP PROMOTION