If you follow Muireann O'Connell on social media, then over the last couple of weeks you will have seen the amazing fundraiser she's been running in honour of her late father. To mark his one year anniversary the Ireland AM presenter started the fundraiser to donate to the hospice her Dad was in before he passed, The Milford Care Centre.
Sharing that they had only hoped to raise a goal of €5,000, Muireann revealed that they were blown away by the response. It comes as no surprise to us though after seeing some of the incredible prizes up for grabs including pieces from Seagreen boutique and Jill an Gill as well as beauty prizes from Charlotte Tilbury, Skingredients and Faro Brushes and hotel vouchers.
Revealing that they had raised an incredible €52,730.77 Muireann said; "The people who made this possible are brilliant people who threw prizes at me thank you so much."
"It's done and a HUGE thank you to every single one of you who has donated. It is unbelievable! Originally, we'd hoped to make €5,000 so this is beyond belief!"
Continuing she added; "I hope you never have to use the services of a hospice but if you do, you'll realise how invaluable their work is."
Many well known faces were quick to share their congratulations with Muireann at this incredible effort with her co-presenter Tommy Bowe saying; "That's incredible, well done M!" and Mairead Ronan said; "Thrilled for you and your family."
Nuala Carey also shared some kind words; "Congratulations! Your Dad would be so proud of you Muireann & what a legacy he has left. My Dad 'passed' in our local hospice in Blackrock @ourladyshospice …we were so relieved he got a gentle journey to Heaven. They do great work all around the country. Love to your Mum too."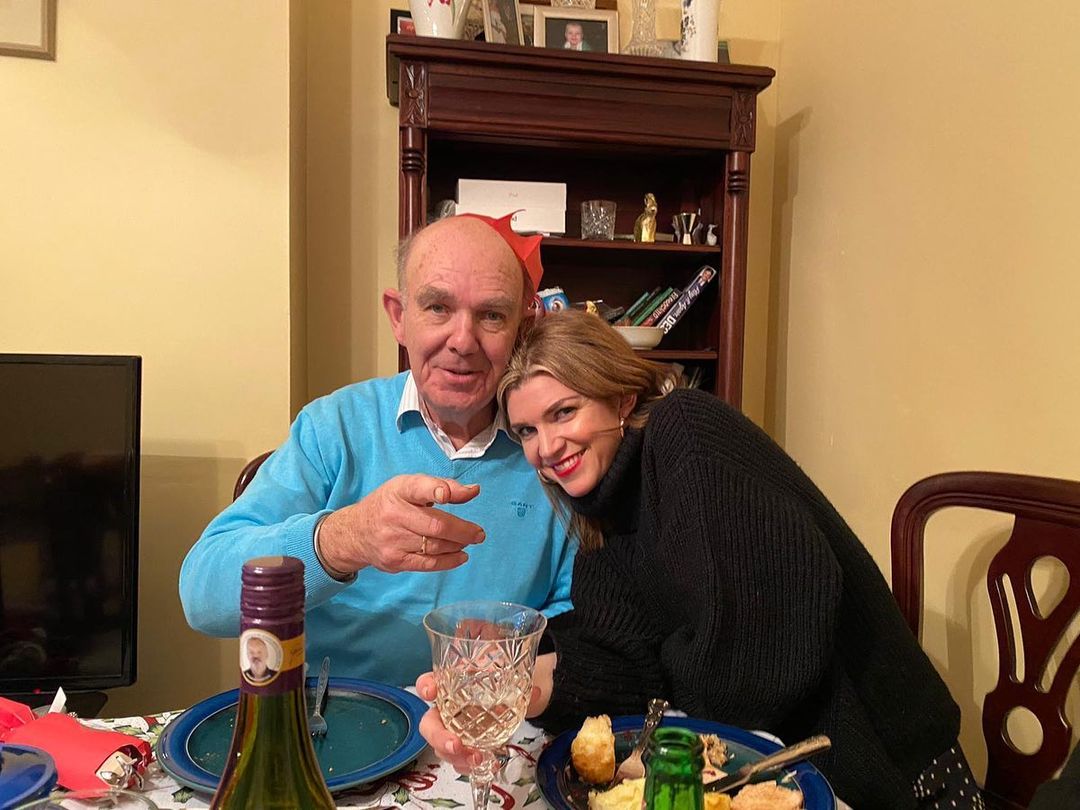 The presenter lost her Dad last year after he passed in the comfort of his home, surrounded by his loving family after battling cancer.
At the time she shared an emotional tribute to him on social media; "This was a week I got to spend with my parents in their beloved Cromane. It was less than 7 months ago and now my dad is gone."
"I don't quite get how this is real."