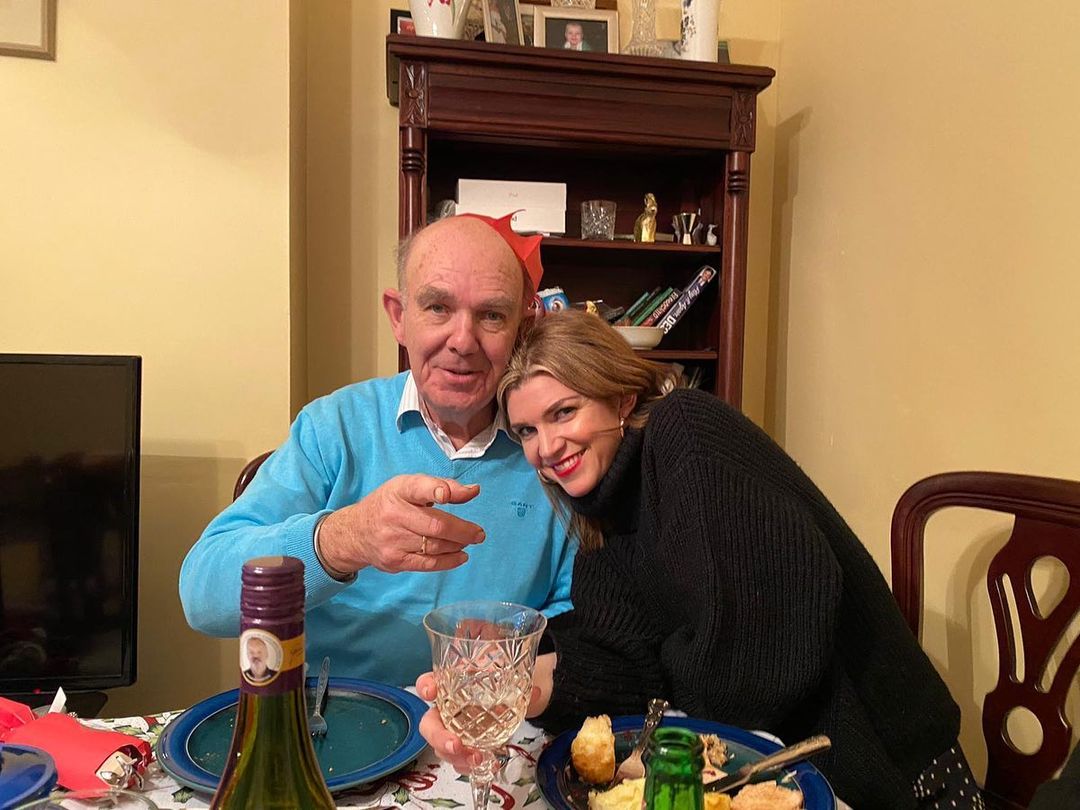 Muireann O'Connell has hit back at a social media troll who claimed she hasn't been grieving the loss of her dad properly.
Her dad Brendan sadly passed away in the comfort of his home earlier in March, and his death rocked the entire family to their core.
Muireann spent a number of weeks back home with her mum in Limerick before returning to Dublin to work.
She has received a number of nasty messages over how she's dealing with the loss, and took to Instagram to ask people to keep their opinions to themselves.
"The best thing, (I'm a bit drunk so f**k it, this has been eating at me) is the people who have decided to tell me that I'm not grieving properly; that I'm not doing death properly; that how I'm dealing with it is a disgrace," she began.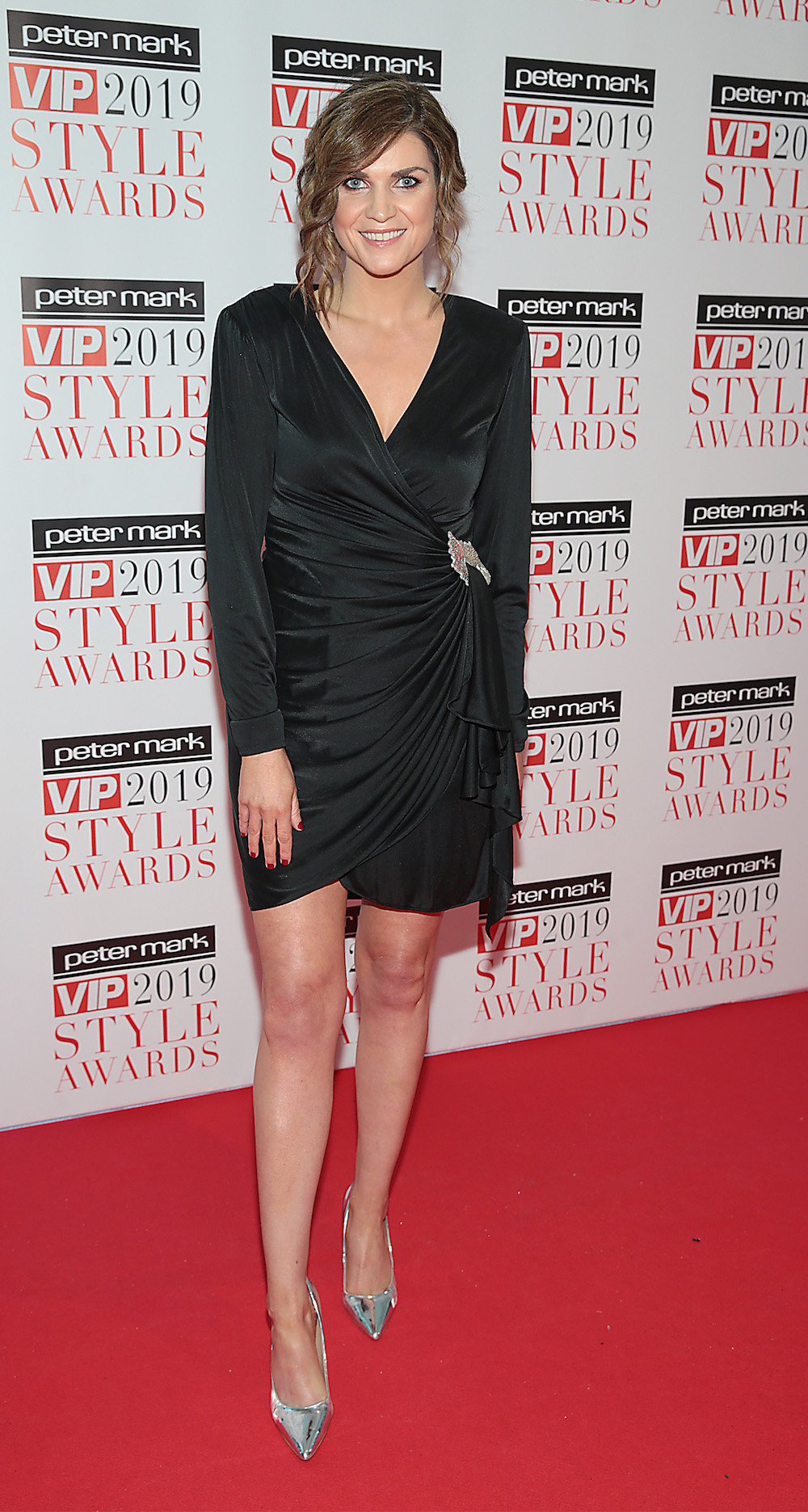 "You know you don't have to have an opinion on everything. Also; please balls all the way off and don't put your s**t on others. You have no right to tell anyone how to behave. You are the actual worst."
She continued, "We call these people "haters" and "trolls" and say ignore… It's not working.
"There's a bigger question. How are there people that are so angry and unhappy in the world that the only joy they get is to be utter gowls. I don't know what the answer is but we can't keep going on like this.
"This toxicity on social media, combined with lockdown is turning people into utter a******es. The lack of accountability on social media lets anyone away with being the worst sort of human being."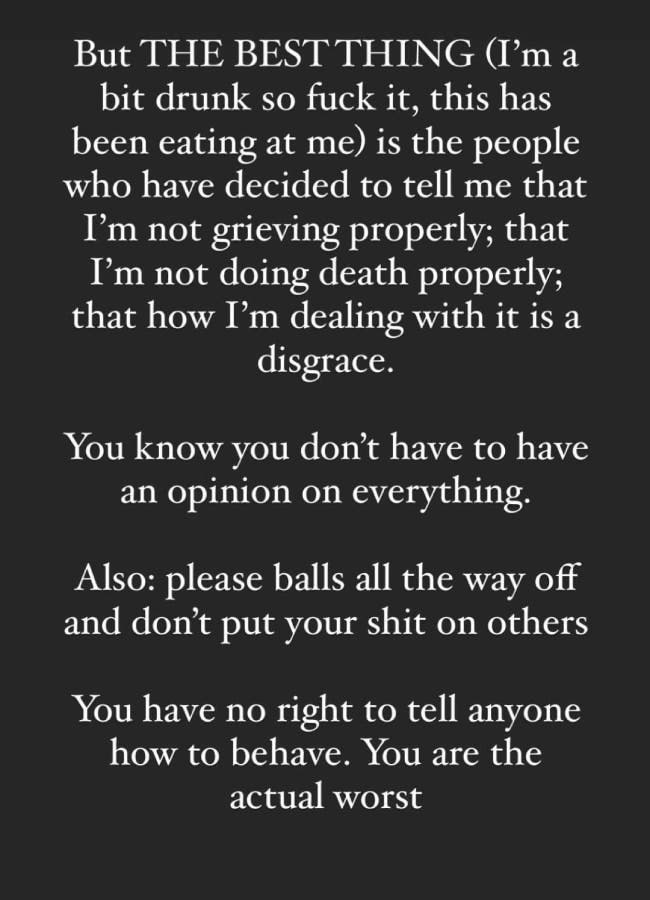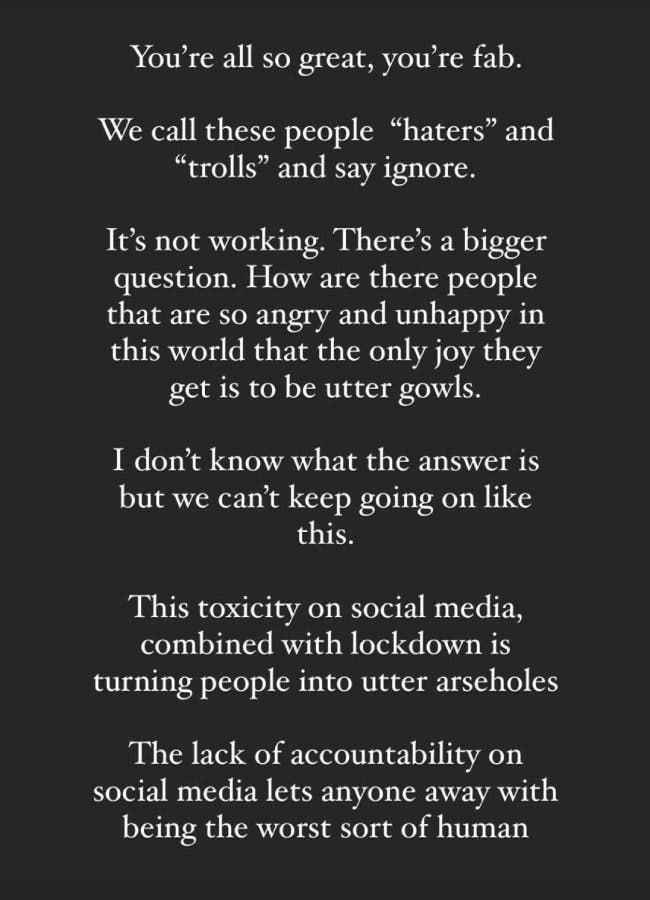 At the time of his passing, Muireann shared a number of beautiful pictures and paid a beautiful tribute to her dad.
"He was the most wonderful man I have ever known. There wasn't a thing he wouldn't do for you," she said.
"He was such a social man who loved nothing more than playing golf, bridge or 45 with his friends and his wife. He loved to laugh and it was the greatest laugh I have ever heard. You could hear it in another county."
Muireann went on to say, "When cancer comes to your door, it doesn't knock politely. It kicks the door down like it's a home invader who doesn't give a damn but Brendan handled it like a guest you want to leave but have to put up with.
"Our lives which had once been soundtracked by the soft tones of radio Kerry was replaced by the perfidious notes of that home invader but he accepted it like the star that he was.
"The love my parents have is something I aspire to everyday; a true, deep love that knows no bounds. You hear people talk about doctors and nurses all the time and how good they are but my lord, it takes on a whole different level when one of your most precious people gets sick."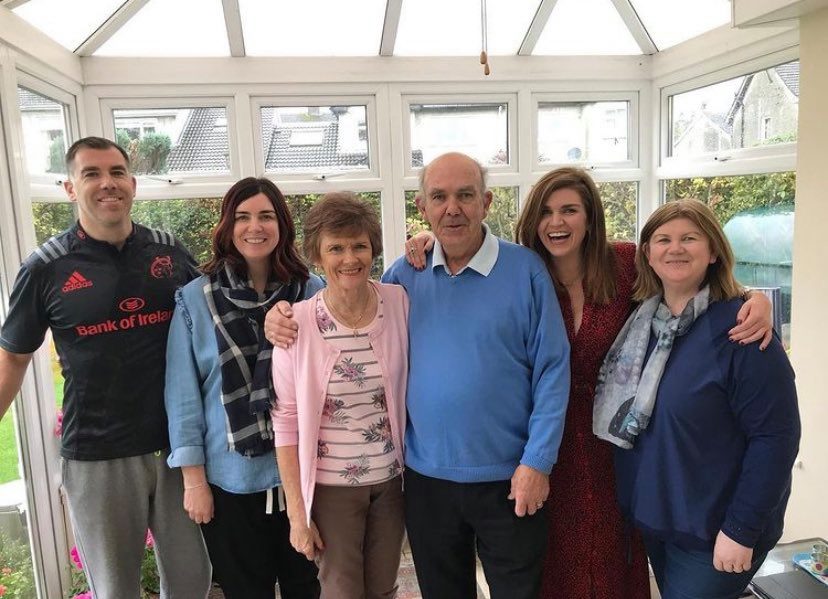 Taking a moment to thank the hospital workers who looked after her dad during his illness, she said, "The doctors, nurses, porters and cleaners of UCH Limerick will never know how much they did for us.
"Brendan loved them for the respect and grace the showed to him in his worst moments. As for the nurses of Milford Hospice, they are truly angels.
"They enabled us to keep dad at home to die surrounded by his family. They are the most wonderful people. We are heartbroken."
Our thoughts are with Muireann and her family at this difficult time.