Muireann O'Connell has shared an insight into her plans since getting engaged before Christmas. The Ireland AM presenter revealed that although people are asking about their plans, so far she has no idea what she wants to do for their big day.
Speaking with Muireann and her co-presenter Tommy Bowe at the Virgin Media Spring Launch she joked that he could be her wedding planner; "Tommy's been there before so he's gonna do it for me and send me all of his Excel sheets."
Laughing she added; "No listen, it took me long enough to kind of agree to put a ring on my finger so I think maybe I'll get married in a decade? God knows we haven't even thought about it."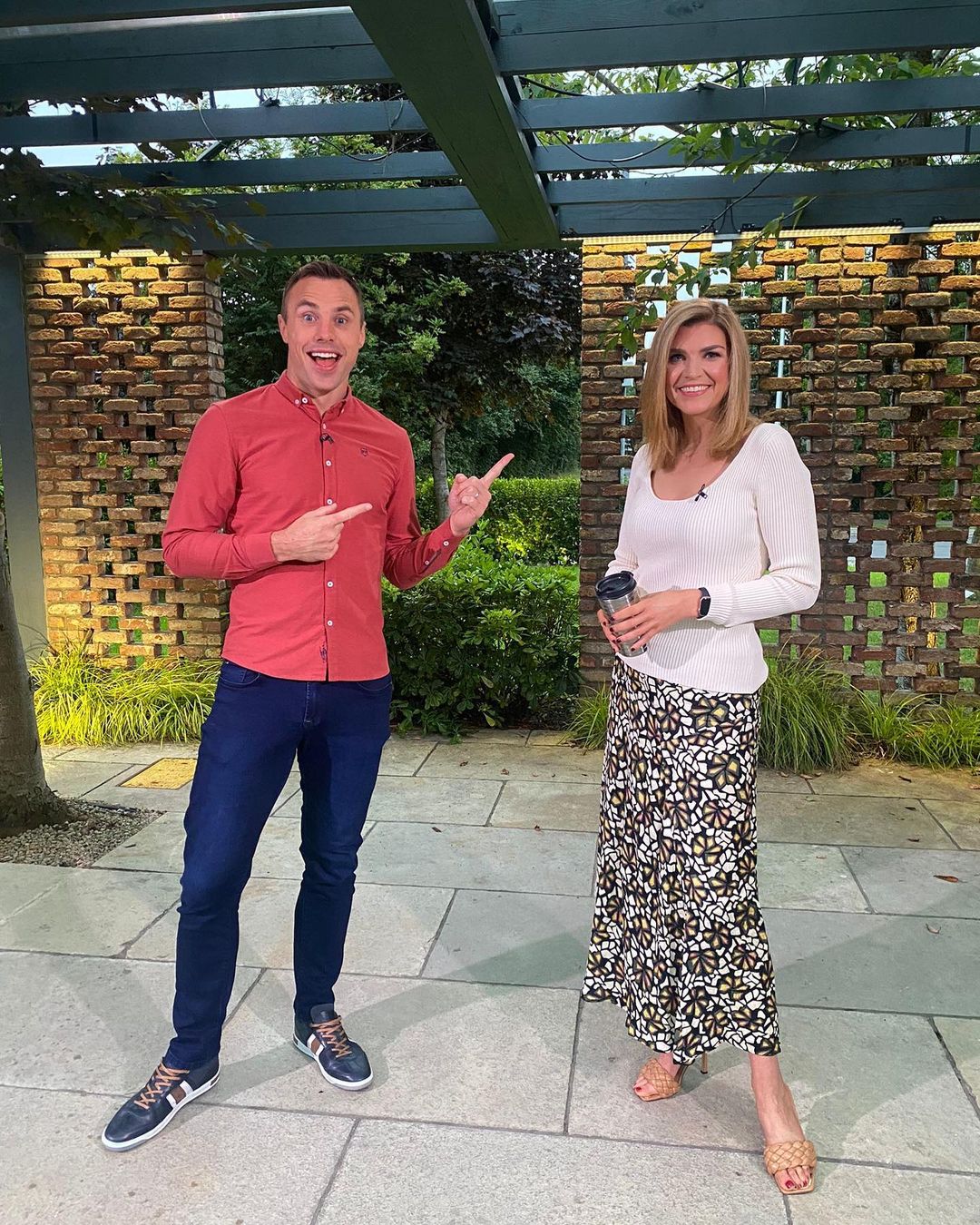 Continuing, she shared; "I honestly, genuinely have no idea, like I've organised one party in my life and that was for my 30th and that was just organising a party in my front room and my kitchen. I found that to be a pain in the hoop!"
"So when friends tell me about what it takes to organise a wedding, I want to go screaming from the room. So at this stage, my mother would have me married beside a rusty bucket if she could, though I have no idea what we'll do."
Muireann keeps her relationship out of the public eye, often referring to her other half as her 'housemate' but when she got engaged back in November her news was revealed live on air by her co-presenters Alan Hughes and Tommy Bowe!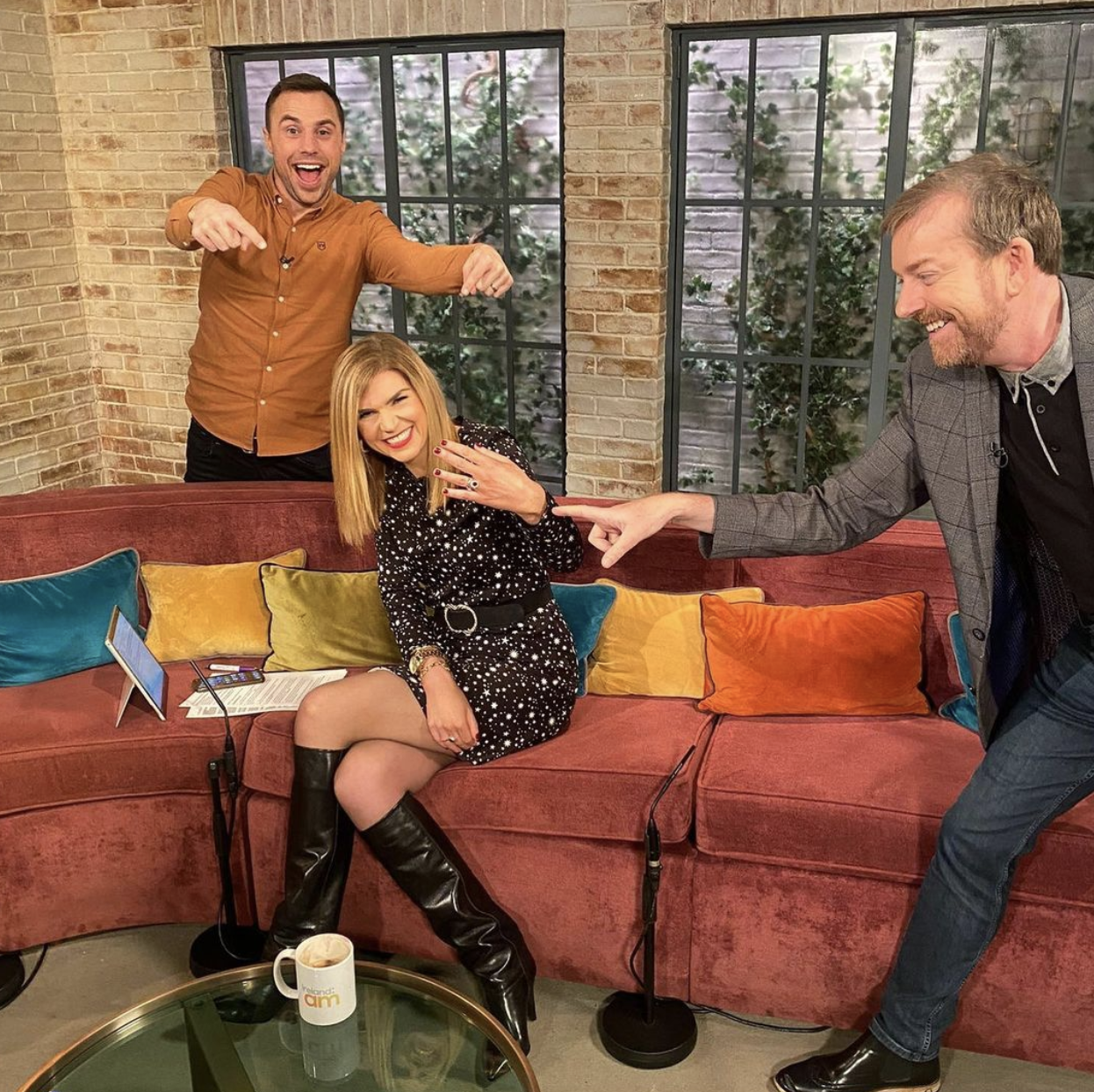 Speaking about the big reveal she said that their series producer spotted the ring during the morning meeting. Tommy shared that without her input himself and Alan would never have spotted it.
He said' "You wear so much jewellery, you're always jingling, how are we meant to notice another bloody ring?!" After it was spotted, Muireann said that Tommy was adamant they were announcing it live on air.
Reflecting on the moment they did she shared that she never would have thought that "Alan Hughes and Tommy Bowe would be the two people telling some of my family members that I was engaged. No, I didn't expect that to ever happen. But it's certainly something I will remember!"