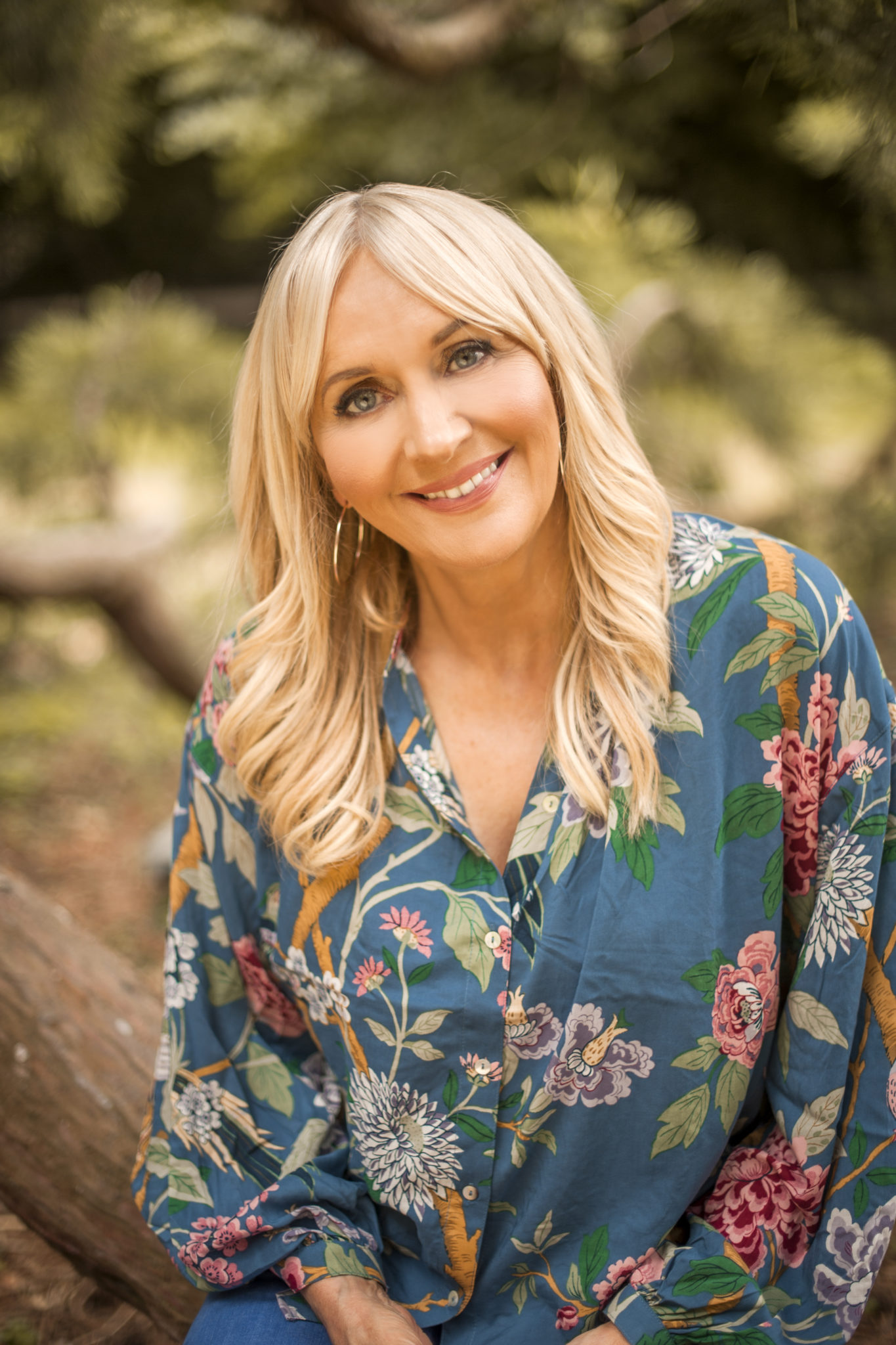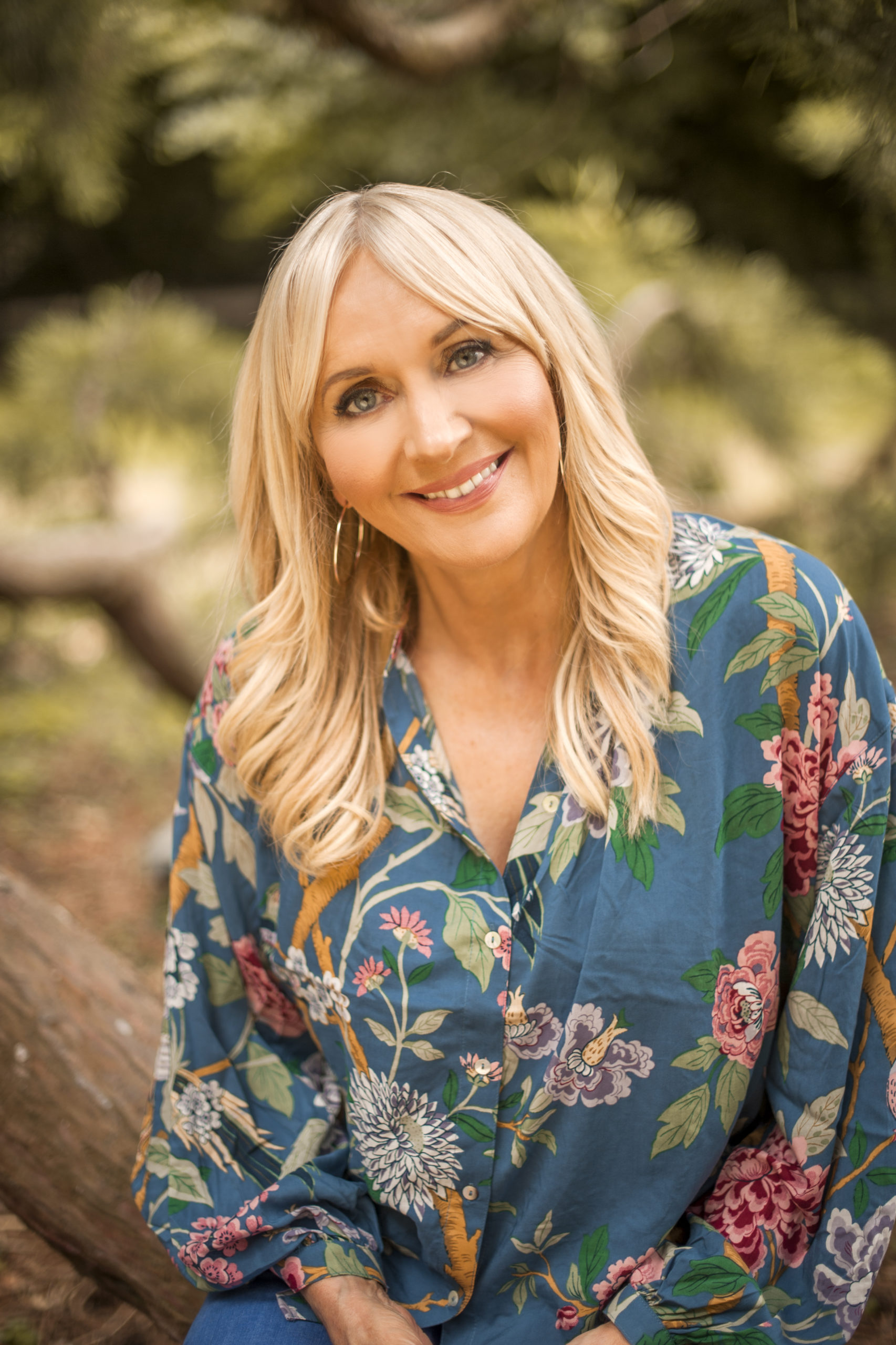 Optimism and hope are about the only two things that are sustaining us throughout these tricky times. Of course, the funny memes, the ritual daily exercise, the epic eating, the joy of baking and the #InThisTogether vibes help too. But it's optimism that really lifts spirits. Our world has changed and our lives have shifted like never before. The devastating loss of life has us all in state of flux, and we have yet to find our new groove. But we will find it. We will find a way through. If ever you're in a slump (quite frequently these days, no doubt) spending time with someone who has an optimistic outlook, while also of course, being a realist, helps hugely. For VIP, Miriam O'Callaghan (60) is that person.
When we set about planning our May cover from our kitchen tables at home, we knew one thing: we needed a strong female to radiate out at us from shop shelves. A female who has mothered eight children, and with five still at home, is still actively mothering: "I'm just chopping and cooking" she laughs, "and not just daily but hourly, they are always hungry!"
Despite delivering the hard facts and the devastating figures to the nation twice weekly on Prime Time; despite putting the tough questions to our politicians, our medics and all our experts, and all the while trying to be impartial and calm in the face of fear; despite all this, Miriam is still not panicking. "I am an optimist and that is my default position in this life," she tells us – (a default position that kicked into gear the moment she lost her sister Anne to cancer aged just 33) – "But I am conscious of what a devastating time this is for so many people. Those who have lost loved ones, those who have been and remain terribly ill, all the frontline workers, especially our healthcare workers putting their lives and health on the line every day for all of us. I, like everyone else, am and will always be eternally grateful to them."
Due to these unusual times we now must navigate, no photoshoot was possible for this feature. But, because VIP has been around – for a long time – we have a massive archive of photos, so these particular shots come from a shoot we did only last summer. Our interview took place over the phone. Miriam was just back home from visiting her 90-year-old widowed mum who is, of course, cocooning, and from her kitchen table with the dogs barking in the background and the distant murmur of teenage chatter, we talk about it all; hosting The Late Late Show; grilling An Taoiseach in his first broadcast interview, along with home life, work life and a resumed life, soon – hopefully.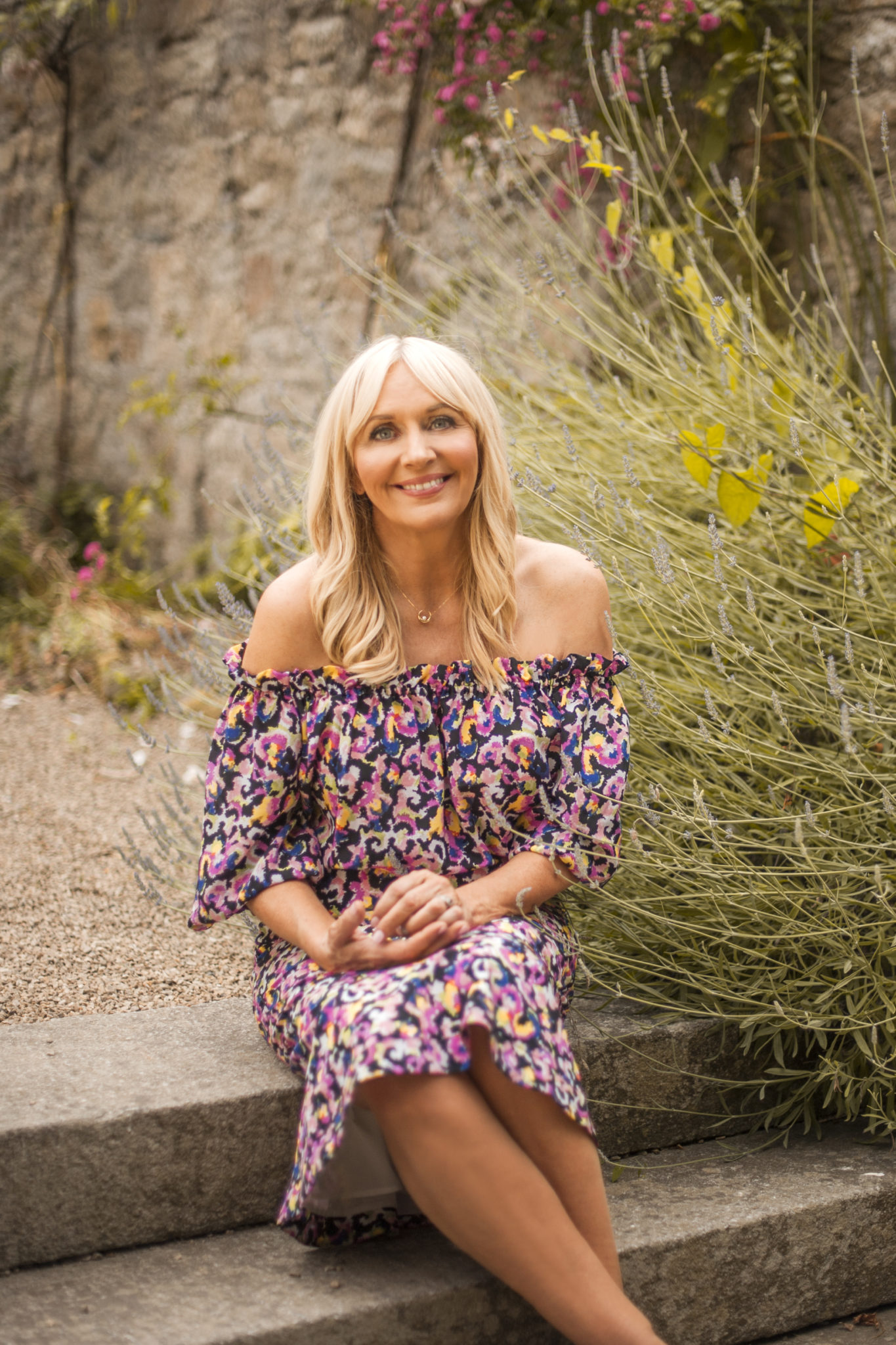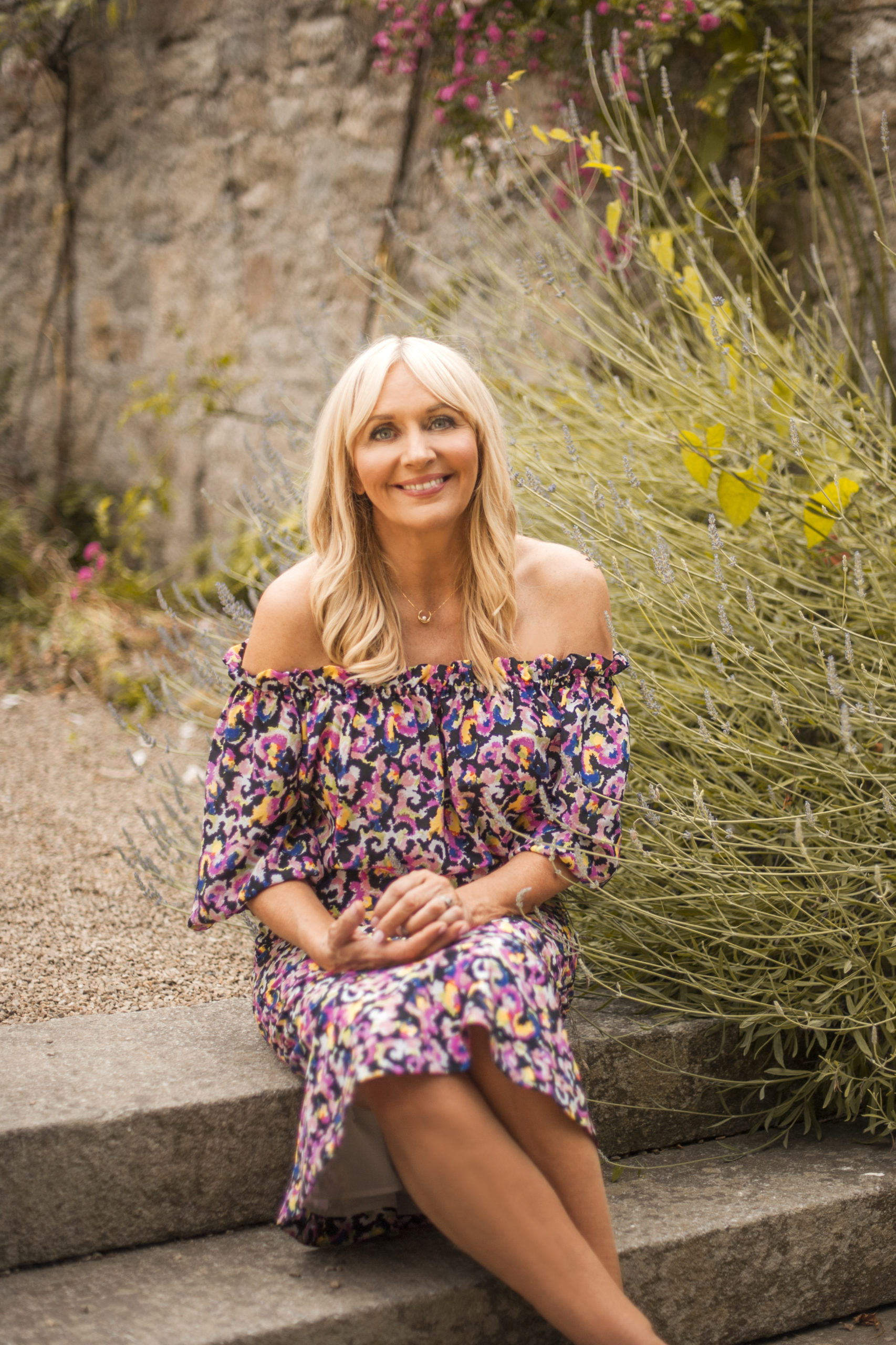 A pandemic, Miriam – who would have thought this was coming? We were all watching China from afar, but still it hit like a bolt out of the blue.
I think it was a huge shock for everyone. During my time on Prime Time we have covered stories like SARS and Ebola and Swine Flu, but it never really became a massive issue for all of us, and then suddenly this arrives, and it took us all by surprise, personally and professionally. It's quite shocking. I keep saying to my children – especially the youngest boy who is in second year – "Don't worry, hopefully this will be a one-off and you'll never have to go through anything like this again, it's so rare."
It seems we have flattened the curve and we're doing good work by staying home. We've seen more people recover from COVID-19 than have it. But still, we have the 12th highest death rate in the world. That's chilling.
It's hugely worrying, it is. It's a devastating time for so many people right now, those who have lost loved ones, those who have been and remain terribly ill, all the frontline workers; especially our healthcare workers putting their lives and health on the line every day for all of us and I, like everyone else, am and will always be eternally grateful to them.
TV has become even more a lifeline for us all now. But huge responsibility must come with delivering the hard facts to the nation, while trying to be impartial and calm in the face of fear…
I have never felt that more strongly. A lot of people are anxious and worried. A lot of people live alone, are stuck at home, doing so-called 'cocooning,' although I don't really like that word. So, I really think that you need to be as calm and as soothing as possible while delivering the details accurately, and while asking all the important questions that the public need and want to know.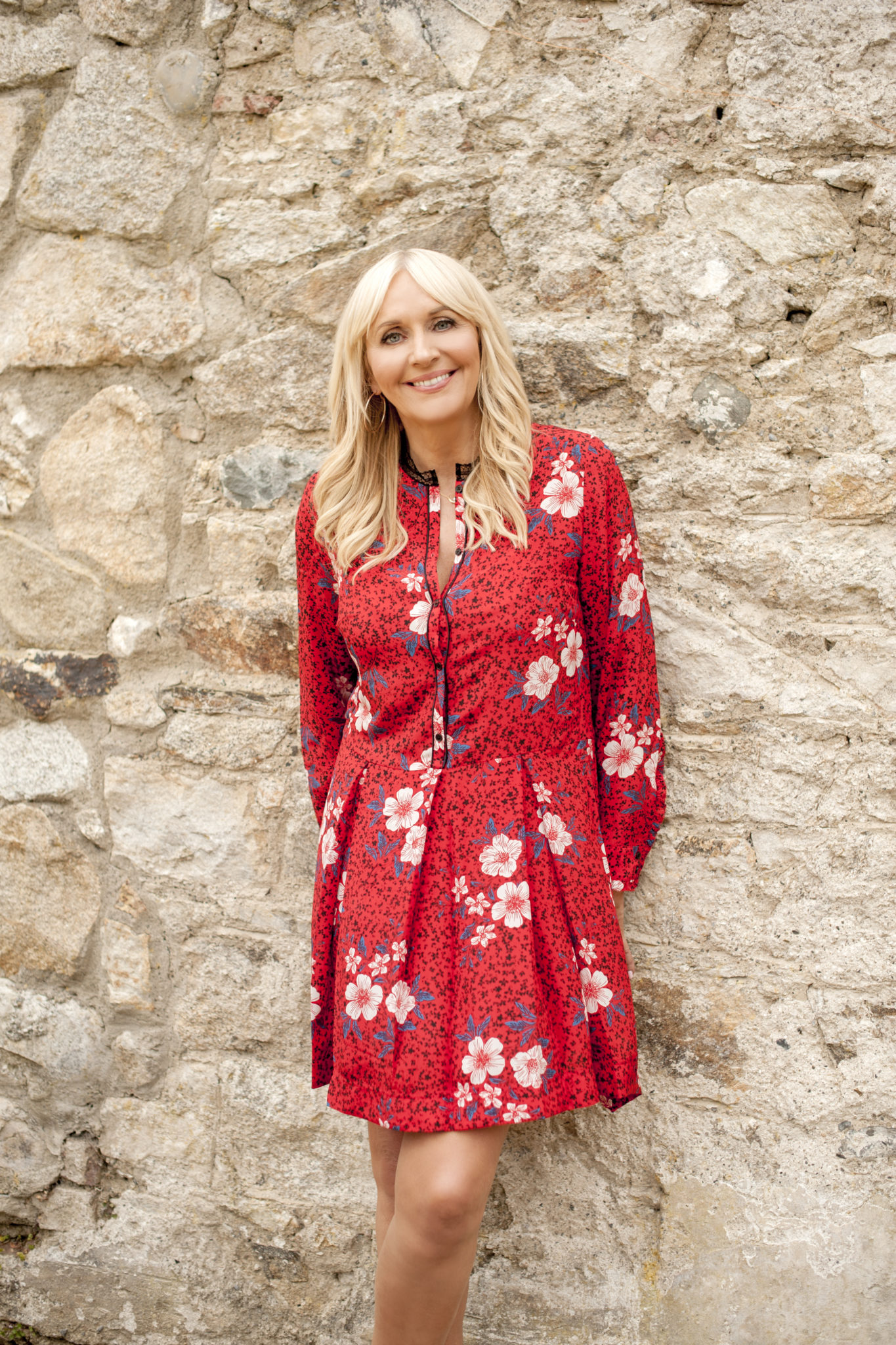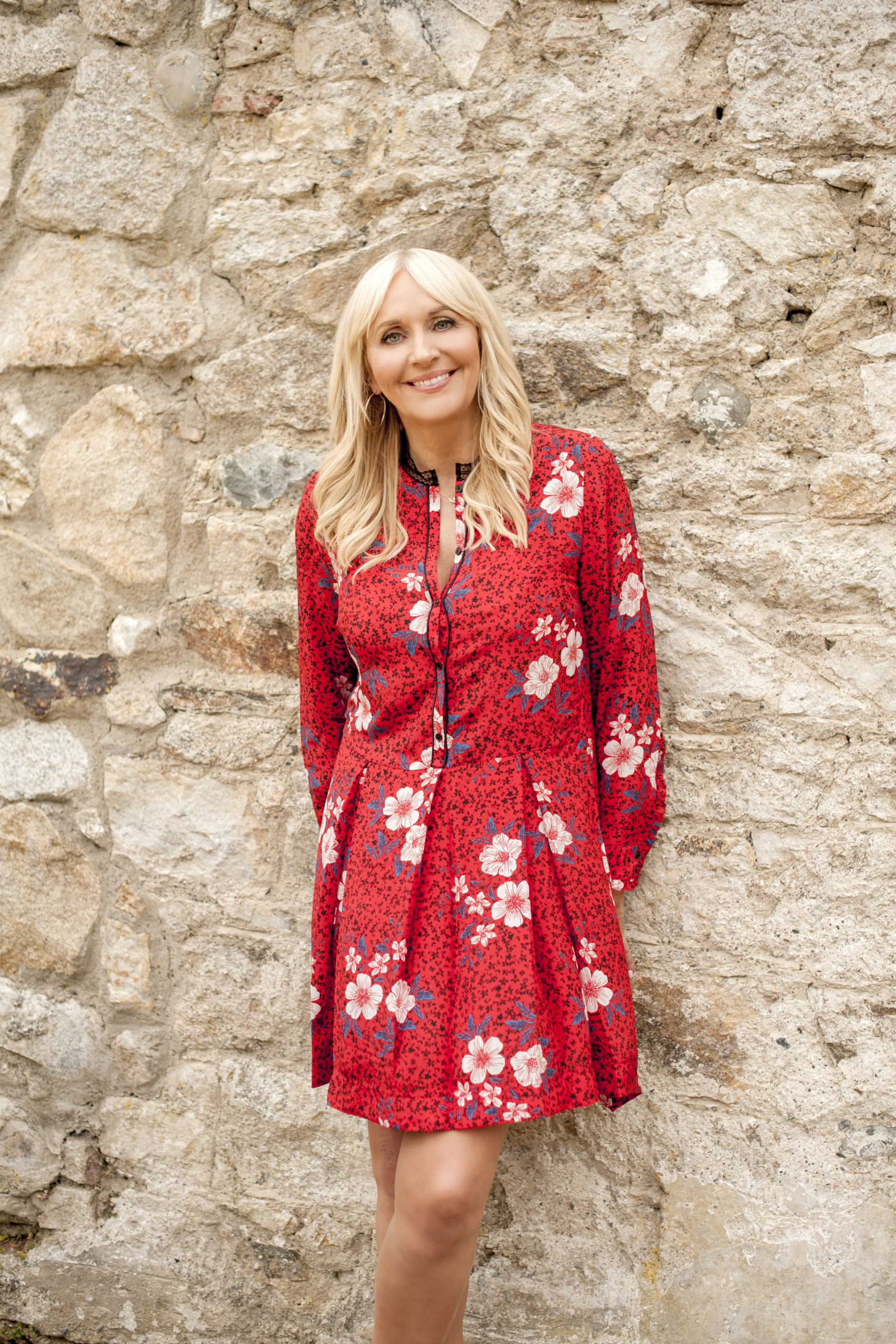 You're not really a worrier by nature, Miriam, but has this shook you, and are you scared for your loved ones, and for yourself?
I almost feel I should say yes, but I'm not. The non-worrying Miriam has reigned supreme [laughs]. Sometimes I think maybe I should worry more in life, but I never see the point in worry because it gets me nowhere. And me worrying is not going to help my children. So, I just keep feeding my children and telling them that everything is going to be fine, we just need to stay safe, stay distant from friends and wash our hands. I really have not become worried. I am not a worrier. That has not changed.
So, eight children, Miriam, but not all still live at home. How many are with you at the minute?
Three of my girls no longer live at home, so, it's four boys, one girl, Steve, me and two dogs!
That's a lot of bodies in the house! If you want to get away for a bit on your own, can you even find a room that has nobody in it?
[Laughs] I'm great for getting peace. I go to my bedroom when I'm not cooking. Because I'm cooking a lot! I go for a walk; go for a bit of a run; lie on the bed. But yes, every room is full! I have a boy doing the Leaving Cert so he has taken over the living room and there are books everywhere. I do feel sorry for him and for all the Leaving Cert students.
How was he when news broke that a date had been set?
He's a bit like his mother, a bit of a chip off the old block, he really doesn't do worrying and is quite chilled so he has just put his head down and is getting on with it. New research indicates that over half of young people say they are feeling anxious, stressed or depressed due to the coronavirus pandemic.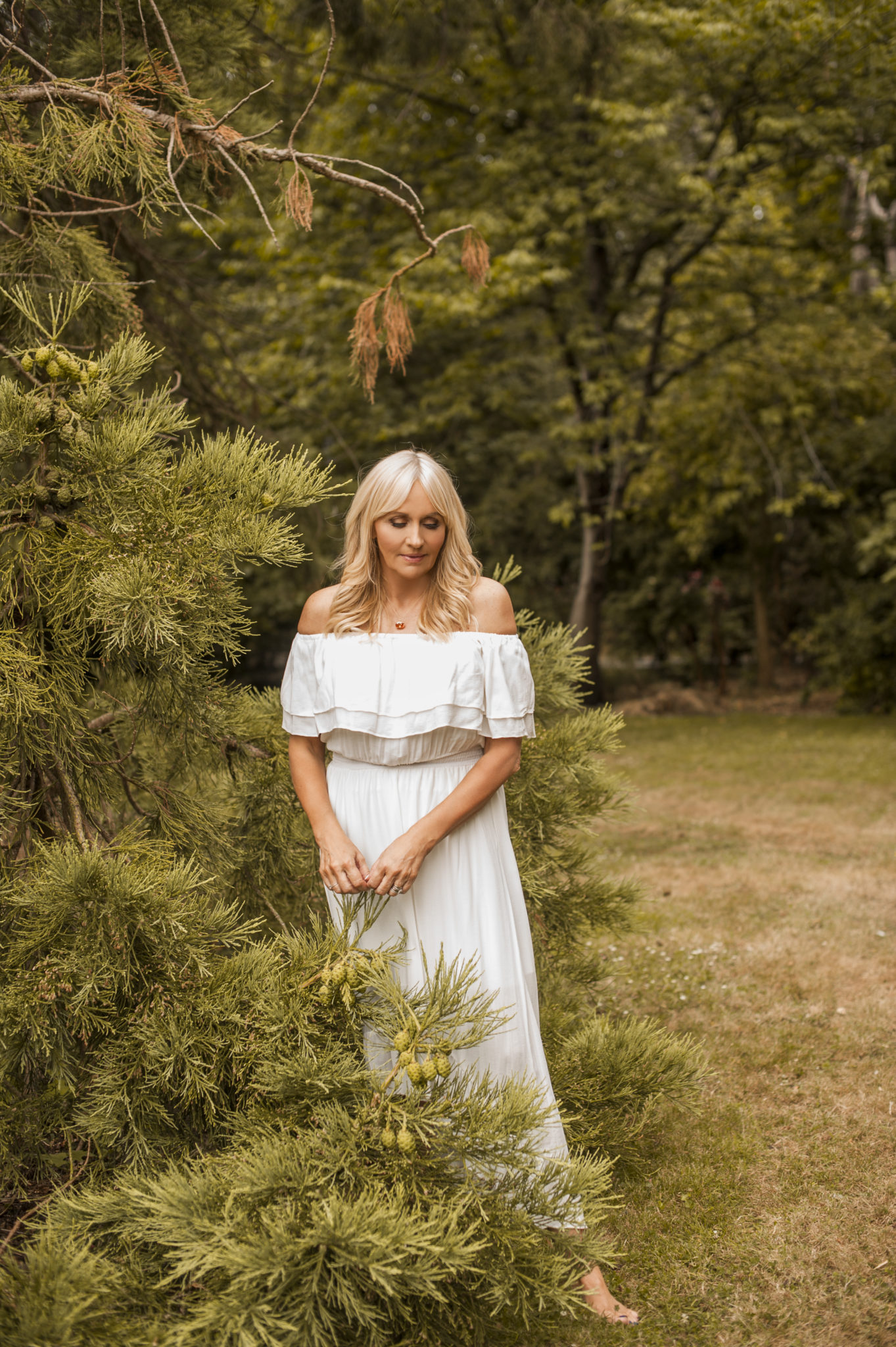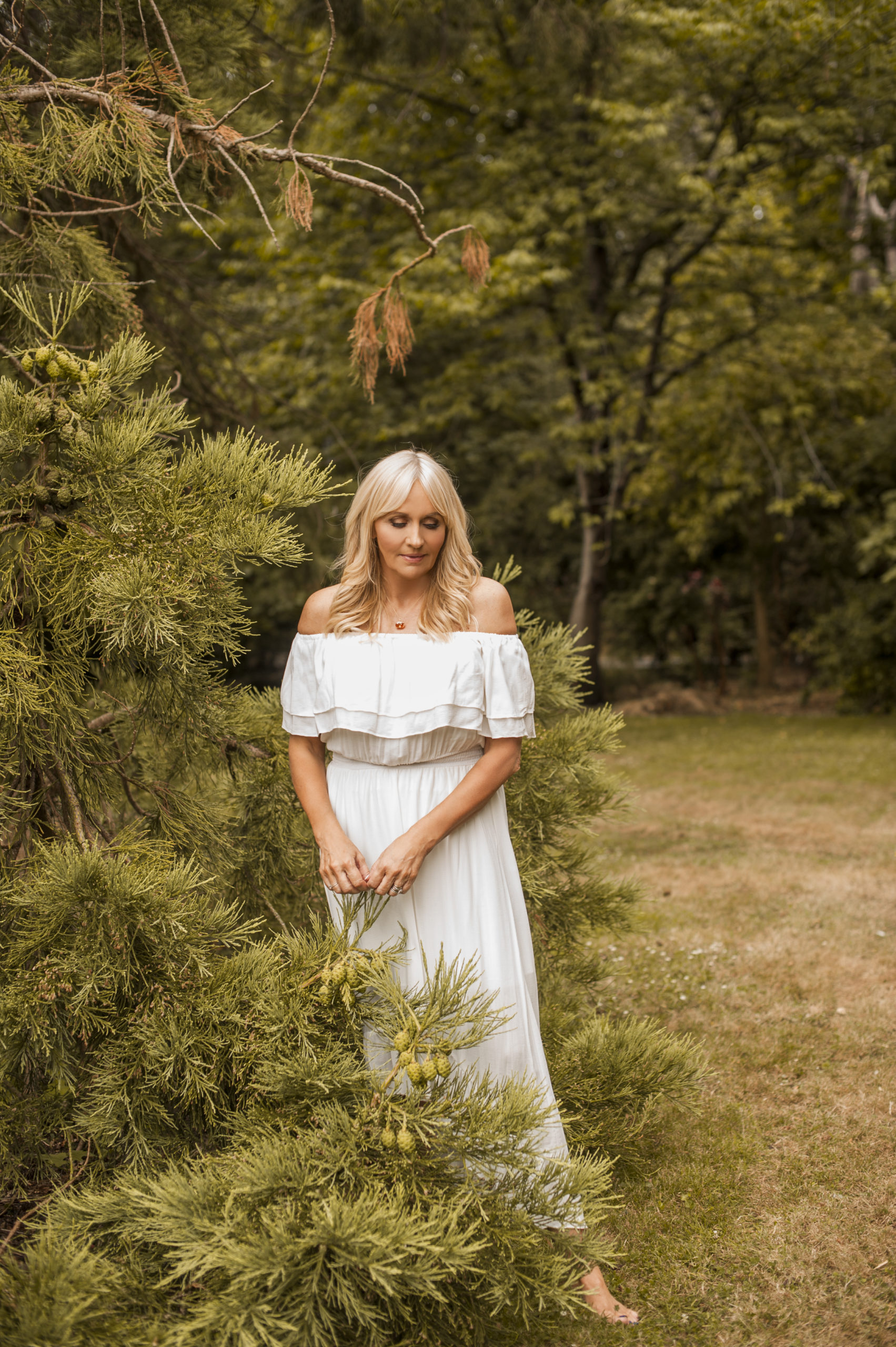 Have you found this?
I thought that was a really interesting survey because so much attention has focussed on the older generation. I think older people tend to be quite resilient because they have been through the slings and arrows of life, while a lot of young people growing up in Ireland – aside from those who've experienced unfortunate circumstances – have had an okay time, so this for them is a huge shock, and I think they are quite stressed. So far so good in our house, I just keep feeding them and telling them it will pass! My solution to everything seems to be food!
Flour sales have gone through the roof! Have you joined the baking brigade?
I have! My mother always makes white bread and soda bread so I've been making lots of loaves! And, cream cakes too! Yes, I think everyone in my house might end up terribly obese [laughs]! But I think food is important for anyone home with young people. It does bring comfort and it does break up the day. We also get a few takeaways during the week…and yes, I do enjoy a glass of wine, too.
Let's talk about the drink! We've been warned that alcohol isn't a great coping strategy in this crisis, but it's hard to give up the nightly glass, isn't it?
I don't drink every night, but certainly I do love a glass of wine. And when the sun is shining, I'll pour myself a glass and sit out in the sun with a book. No one should be knocking back bottles, obviously, but it's a pandemic, people are stuck at home and life really has turned on its head, so really – a glass or two of wine? I don't see a problem with that.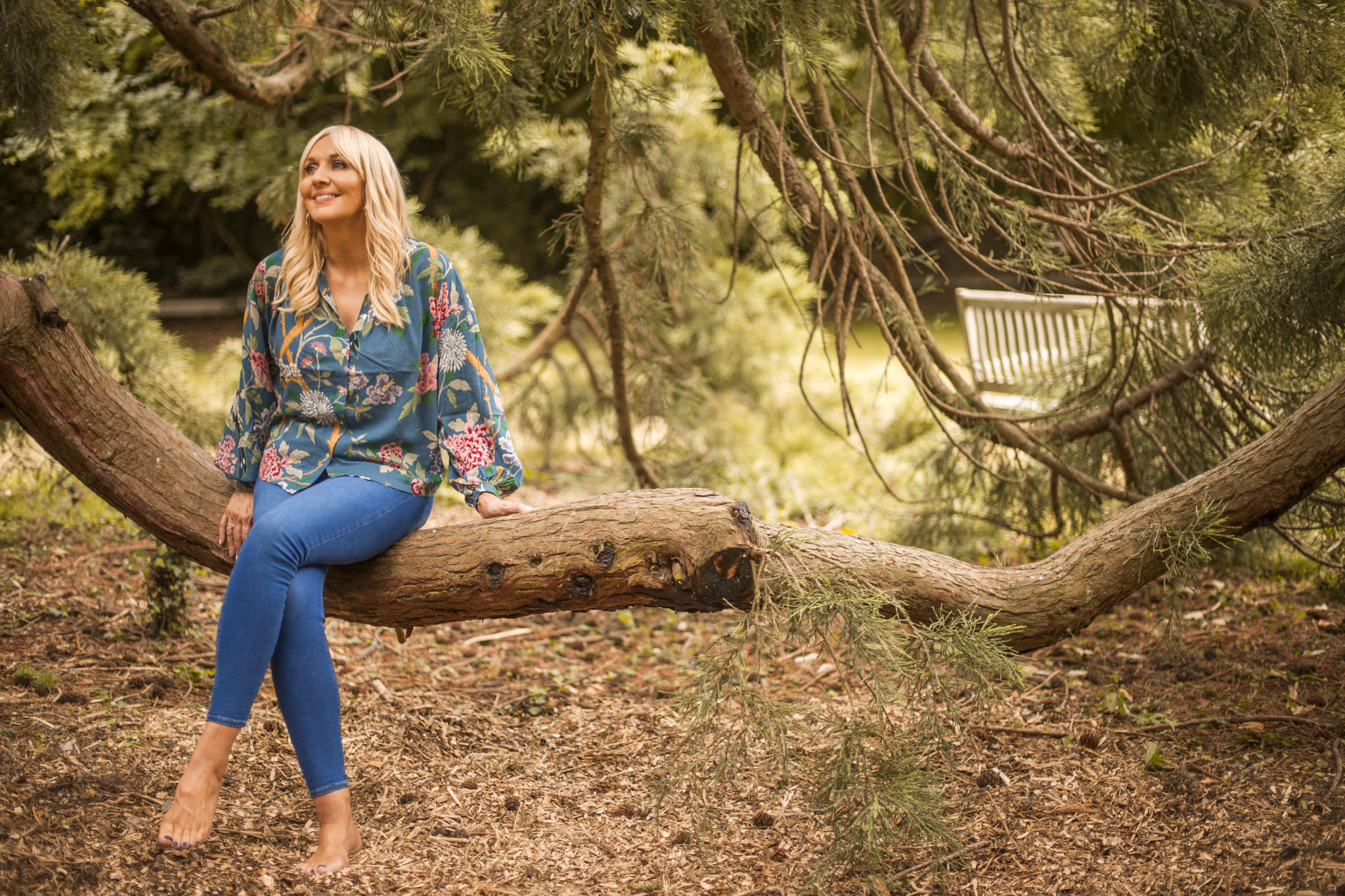 Living all cooped up together can enhance little irritants and turn them into big ones. The dishwasher for example, and the loading style of it, is proving to be a bone of contention in homes up and down the country. Your dishwasher would be a fairly busy one, so, who takes charge of that?
My eldest girl says the only time she's feel anxious is when she sees my dishwasher [laughs]! I'm not a very perfect person, I am the opposite of perfect, so I tend to just slot stuff into the dishwasher very badly, it's a disorganised dishwasher, it would not win an award, but it is possibly one of the busiest in the whole of Ireland! The washing machine, too!
Your mum turned 90 last year and you had a big party for her; how's she doing now?
She's normally very busy and is missing going out, but she's incredibly resilient and stoic;
this hasn't disturbed her at all. She has a big family of children and grandchildren and they all drop food out to her. Mum was a school principal in a big school in south county Dublin. She has a sharper mind than I have. She's a massive reader, loves radio and television and knows more about current affairs than I do. I'll ring her on my way home from Prime Time and she'll have views on everything.
That's wonderful to hear. Let's talk about silver linings, Miriam, because we're all looking for them. Your husband Steve usually works away for BBC Scotland, Monday to Thursday, so, to have him home must be nice? Because you two are still very much in love!
Normally he's not even in the country, never mind working from home. So yes, it's a big change that he is here all day, every day, but you know what? We haven't had a cross word. It kind of works. He's very busy working and I'm very busy cooking [laughs]! Cooking and chopping, it's all I seem to do!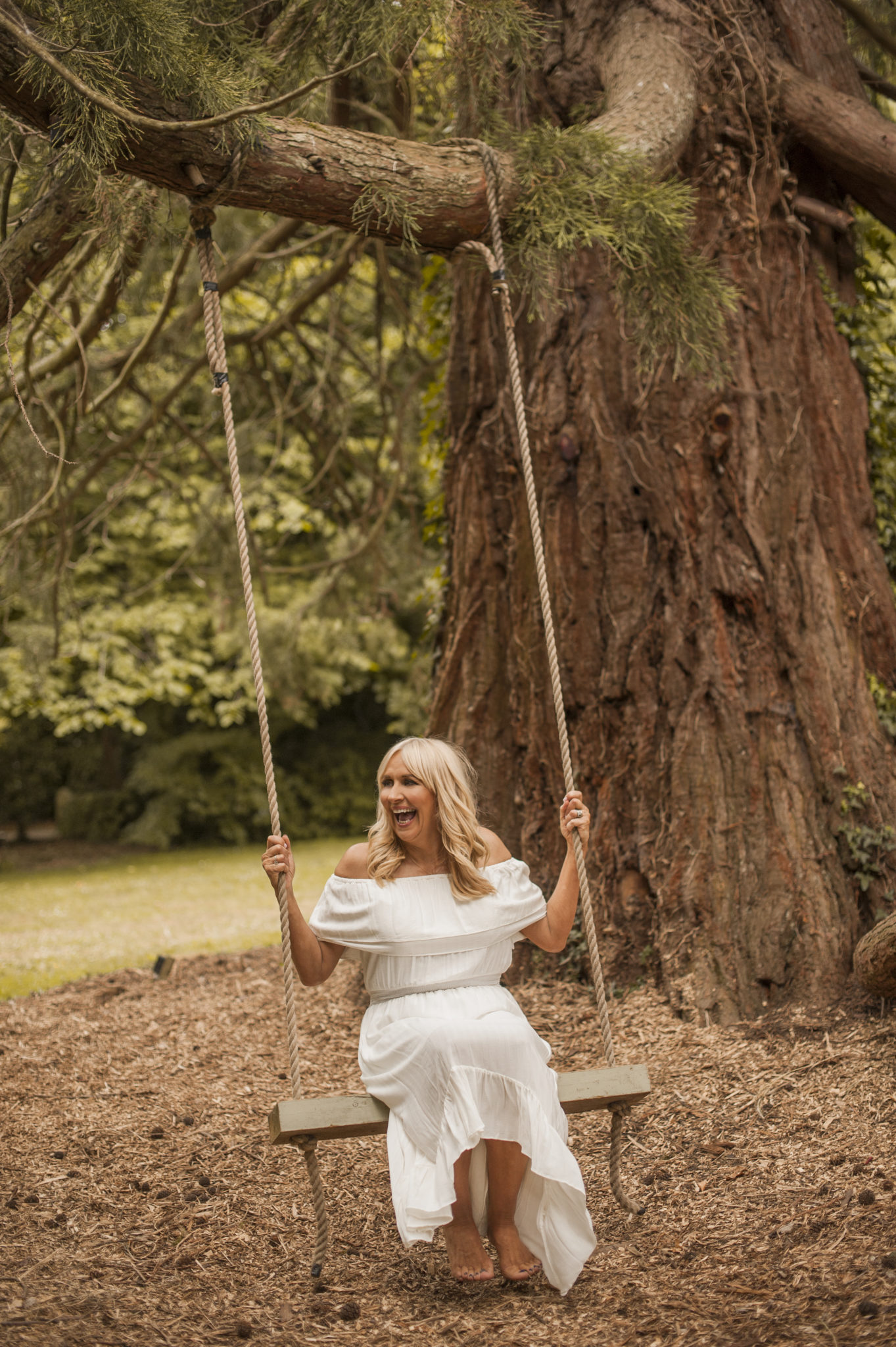 Your job, Miriam, requires you to absorb massive amounts of information. But it's important to switch off too and to stop reading all the news feeds in the interest of mental health. Are you switching off?
I have to be honest with you, I'm a complete news junkie, I can't get enough of it. And I have to say Twitter – which can be a very nasty medium, and which some of my colleagues have gone off because they've been trolled – but Twitter has really come into its own at the moment. Obviously, I have subscriptions to all national newspapers and I read everything, but Twitter tells me everything that has happened around the world. I also listen to Morning Ireland; I watch all the news coverage and then I always like to watch the show that Steve and I met on, Newsnight. Steve will often say to me, "God Miriam, we're not going to watch Newsnight. And I'll go, "Yes, love, we are!" I find it all fascinating. And then there's Donald Trump, who is endlessly interesting [laughs].
Well, for the public it's certainly good that you are a "news junkie", because in-depth analysis and proper reporting has never been more essential.
Honestly, there's always a silver lining: Prime Time is getting massive ratings. I think we had nearly 600,000 for our interview with An Taoiseach. People want to know what is happening and they are turning to broadcasters they trust. It's a lot of responsibility.
Nearly one million viewers watched your first Late Late appearance. You did a super job, and looked very comfy in that hot seat.
I was live on Prime Time on the Thursday night before, and I got a missed call from the producer of The Late Late. I had no idea why she was phoning. I rang her back and she just said, "Ryan is ill, and he's asked would you consider doing The Late Late tomorrow", and she was like, "Take your time to think about it". I think I might have paused for all of three seconds and said, "I'd love to" [laughs]!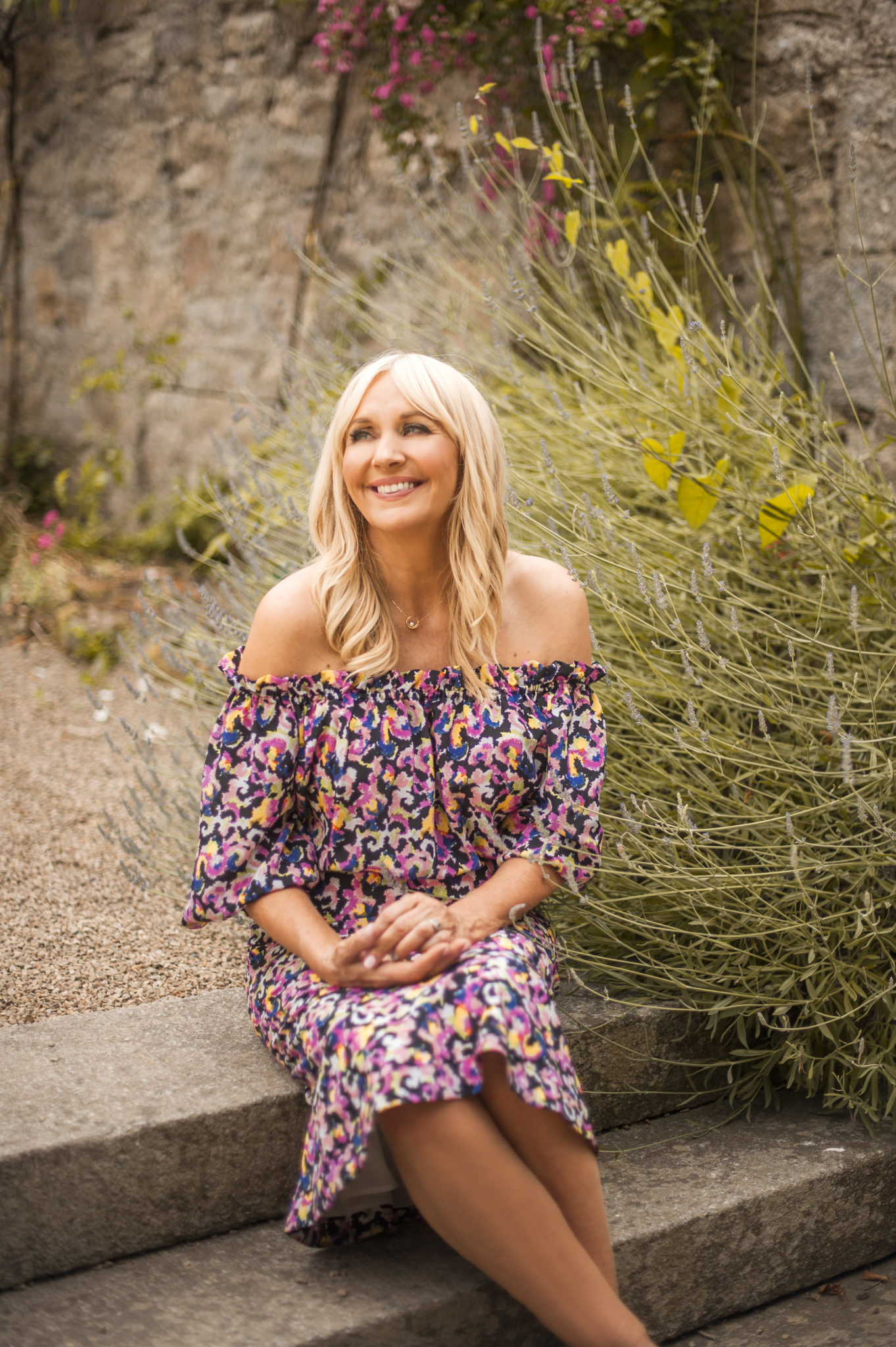 The night before – wow! That's the best way to be inducted! No time to worry!
No time! We also didn't know that Leo Varadkar's State of the Nation address would happen two hours beforehand and, loads of other news events. I kept thinking I'd get nervous but it never happened. It was really weird, I just enjoyed it.
You work well under pressure, Miriam.
Yeah, some of my girls were saying that. In normal circumstances, if you knew you were presenting The Late Late you'd probably be thinking for months beforehand about what you might wear and who'd do your hair! But I just rang up Catherine from wardrobe and said, "What's on my rail?" And she said, "The navy jumpsuit you've worn loads of times", and I said, "Fine!" And then I went home and told Steve, "I'm presenting The Late Late tomorrow" and he was like, "What?"
First woman to ever present it; another glass ceiling reached. About time that ceiling was reached though…?
Of course, people were saying it took a pandemic for history to be made with the first woman presenting! But yes, it did feel a bit special.
So, let's talk our new superheroes, the ones that wear scrubs and work behind checkout tills, but also the ones that wear suits and look like our Taoiseach, our Minister for Health Simon Harris, our Chief Medical Officer Tony Holohan and Medical Virologist Dr. Cillian de Gascun, all who are doing exemplary work at an exceptionally difficult time.
Suddenly all these people have become so important to us. All the doctors and nurses and scientists have become the heroes of the hour. Yes, the politicians have been great because they've lead, but it's the Tony Holohans, the Cillian de Gascuns, the Dr. Colm Henrys whose words we are now hanging on. A few months ago, it was all Brexit. It took a pandemic for people to realise what really matters.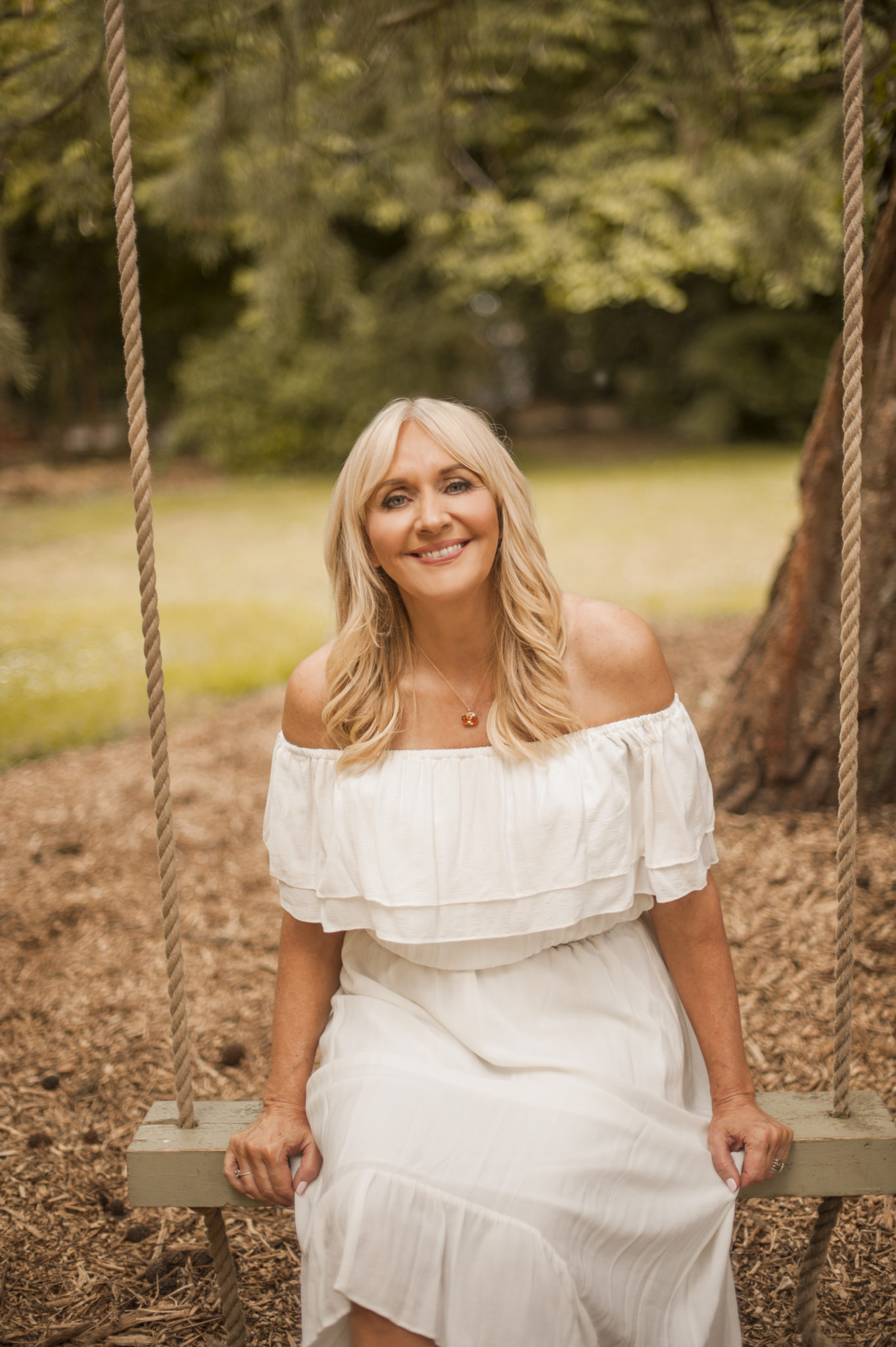 The government is worried about complacency with lifted restrictions – we all are. But it's a fine balance to get right because we have to restart the economy and consider everybody's mental health, too.
It's such a complex situation and I'm glad I don't have to make those decisions. They're going to call it on the basis of science, on maths, on the figures, and I think that's the right thing to do because we have done well and we have flattened the curve and the figures are not what they expected. But we can't blow all that now. That said it is critical to keep people in good mental health and make sure they don't ignore other big health issues, too.
So, life after COVID-19 – are you worried what it will be like on the other side for your young adults, with 22 per cent unemployment by the second quarter forecast?
It's impossible to imagine where we are going to be post COVID-19, but statistically we know that the economy looks like it's going to be in really big trouble. But I go back to that fact that I am not a worrier. There's no point in me worrying about whether my children will get any work, I just think we have to go with hope, because if you don't have hope, you don't have anything. I believe we are a great country and if we can beat this and get
it under control, we'll all get back up on the horse again and keep going. We'll do okay. I just think we need to be positive and believe this will pass, because it will.
What's the first thing you're dreaming about doing once lockdown is lifted and we're told it's safe to leave our homes and travel again?
We've already planned it – the whole family are going to Dingle, my favourite place on earth. The Dingle Skellig Hotel is where we stay and it looks out over Dingle Bay. As soon as this is over we are hitting the road.
Final words before we leave you?
I am very conscious of the fact that many people have lost loved ones and that this has been a terrible time for them. Also, for all those that are still ill and suffering. I am so grateful to our healthcare workers. One of my boys was very ill last year and was taken care of so
well. So massive thanks to the nurses, doctors, frontline healthcare workers, to all the people in the shops, and to the postwoman who comes to my door every day. I think this pandemic will make people think very differently about who we value in our society. Stay safe everyone.
INTERVIEW: Bianca Luykx
PHOTOGRAPHY: Lili Forberg; misslili.net