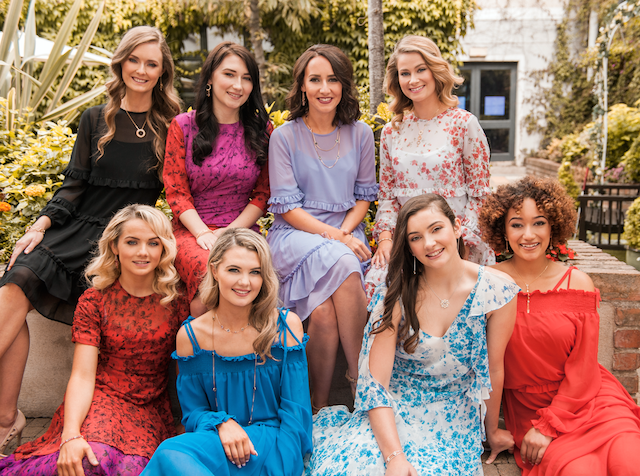 Love it or hate it, the Rose of Tralee festival is upon us, and there'll be no escaping it this week!
Out of the hundreds of entries, just 32 roses made it to the live finals, which will be broadcast tonight and tomorrow.
Among the Irish entries which include Carlow, Cork, Down, Dublin, Galway, Kerry, Kildare, Kilkenny, Laois, Leitrim, Mayo, Monaghan, Waterford and Westmeath, there'll also be plenty of international roses competing for the crown.
Abu Dhabi, Arizona, Boston, Chicago, Florida, Germany, London, Melbourne, New York, New Zealand, Newfoundland, Perth, Philadelphia, San Francisco, Sydney, Toronto and Yorksire will all be represented, as the girls take to the stage on Monday and Tuesday.
Ahead of the finals, VIP Magazine sat down with a number of hopefuls, to get the know the women a little better.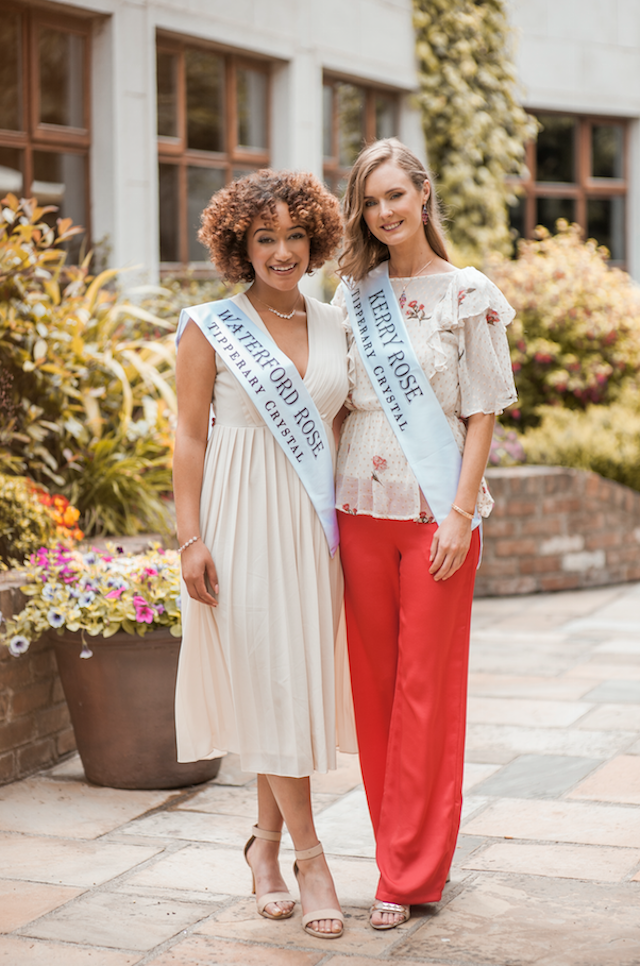 Kerry Rose
Name: Celine O'Shea
Age: 25
Tell us about what you work as?
I work as a Dementia activities facilitator in a Dementia specific unit in St Luke's Nursing Home, in Cork. My role is to support those living with dementia to remain engaged with life in a meaningful and purposeful way.
In your spare time you love to?
Travel. I have been to lots of different countries but experiencing new countries and culture also really made me recognise how special Ireland is and in particular the beautiful kingdom of Kerry. I just love going home and being near the sea, visiting some of my favourite spots such as Valentia Island and being with my family.
What do you hope to gain most from this experience?
I see every experience as an opportunity to learn and to grow and this is no different. I intend on making the most of every moment of this journey as it is so unique and wont be like anything I will ever experience again. I hope to make new friendships and gain some valuable life experiences.
Something people might be surprised to find out about you is?
I'm not a great swimmer despite living so close to the sea and spending so much of the summer months growing up at the beach. I'm just hate cold water! I think I've only swam in the sea in Ireland a total of 3 times in my life. I am more inclined to go for a splash around when I'm on l holidays and the water is warmer!
A person who inspires you is?
Ian O Connell is a truly inspirational 16 year old boy from Killarney that was struck with tragedy last August when he fell from his bike causing damage to his neck and spine. Ian appeared on the late late show and his positive outlook on his situation was both inspiring and uplifting for someone so young coping with such a unique situation. Ian expressed that his view was that "If I can't stand up, stand out.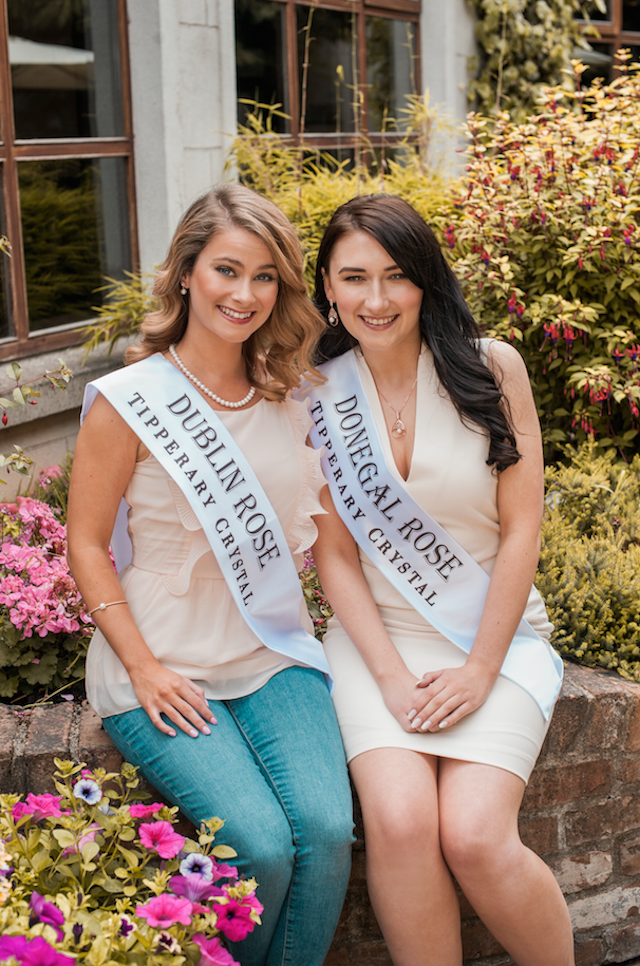 Dublin Rose
Name: Tanya Feighery
Age: 26
What do you work as?
I work as a secondary school teacher. I teach PE, Biology and Junior Cycle Science. I am also a qualified Zumba instructor.

You are also a professional dancer?
I started dancing when I was 3 years old. My Mam says I danced my way out of the womb. I have taken part in The All Ireland Variety Show a number of times, and had the honour of representing Ireland in The World Championship of Performing Arts in L.A. I was proud to take home a gold, two silver and a bronze medal in the finals.

If we were to ask your friends about you they would say…

My friends finally would say that I am a very caring, empathetic and loyal person and I am always there to listen or help a friend in need.
You are passionate about working with the DSPCA?

Animal welfare has been important to me since I was a child. I'm the type of person who will well up if they see road kill and put a spider outside the window rather than kill it. I first got involved with the DSPCA when I was about 17 and after I returned from Abu Dhabi last year I went to an open day in the DSPCA to find out how I could become more involved with them and work to help promote the different services the DSPCA has to offer.
What you are most looking forward to about the competition?
As the last Rose in the door I am really looking forward to getting to know all of the other Roses during the run up to Tralee. The VIP magazine shoot for me has definitely been a highlight.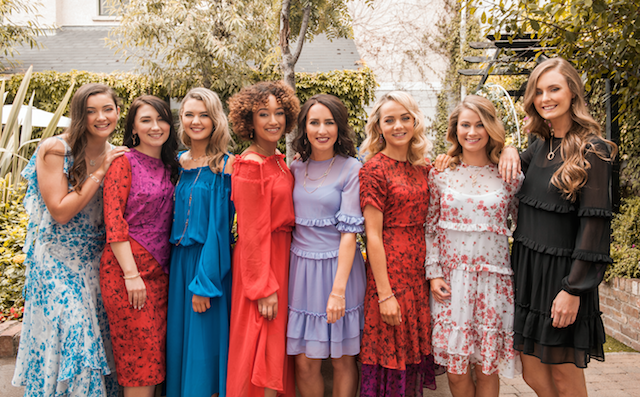 Waterford Rose
Name: Kirsten Mate Maher
Age: 21
You are starting college this year?
I will begin studying Multimedia and application development this year in college. I picked this course as it touches off almost all aspects of computing and multimedia. I am very creative and artistic and have a keen interest in web development and graphic design.

Could you survive a social-media detox?
I certainly am fond of social media but I definitely could survive a social media detox as I love to read! At the moment I am reading a novel written by a local Waterford writer Derek Flynn called "The Dead Girls" I would highly recommend it.
Tell us about your involvement with the Island of Ireland peace choir?
I am in the choir 3 years now. I met the choir co ordinator Phil while singing in my school choir, he asked me to give it a try so I did. I've sang in the most fantastic places such as The Aviva Stadium, Stormont and the Garden of Remembrance.
Will you sing the night of the rose?

Yes! I am going to sing Feeling Good – Nina Simone one of my all time favourite songs.

What has the best part of this experience been so far?
My 21st birthday party which I also used as an opportunity to fundraise for Pieta House, my chosen charity for this year as the Waterford Rose of Tralee. We raised over €1000 and counting on the night and I have never been so proud!