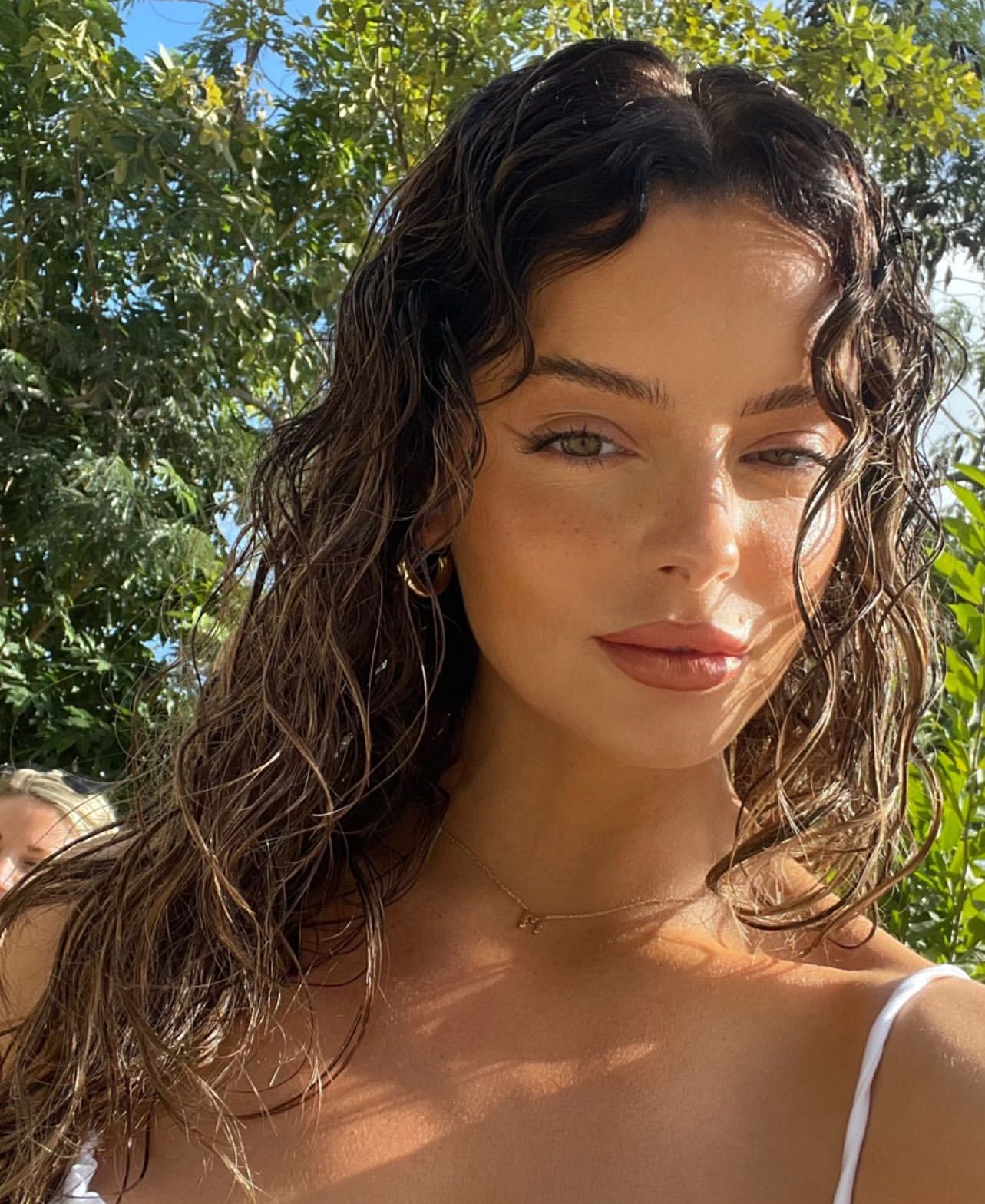 Maura Higgins is hands down one of the most successful brunette bombshells around, been known for her luscious locks but now the model is showing off a new style.
During a trip to Mexico, Maura gave fans a glimpse at her natural hair!
Sharing a sun-soaked selfie her natural curls were on full display. With the Love Island star writing: "Natural hair strikes again."
Maura's trip to Mexico has made headlines recently as she met a famous face in the airport during her travels.
The influencer stopped for a snap with actor Jamie Dornan.
Sharing a video on her Instagram story, Maura is in disbelief that she met the 50 Shades Of Gray actor and has a lot to say about it.
"Let's just talk about Jamie Dornan. My God guys, my jaw hit the f*cking floor when I seen him. The voice notes that I've sent to my friends? Help me absolutely help me. I mean I'm still not well after it… Fifty shades of fanny flutters, that's literally what I Was dealing with."
"Can you believe as well I'm literally wearing different shades of grey? Now, If that's not manifestation I don't know what is," she said.
Maura also revealed that some people DM'd her asking if he was her new boyfriend, she clarified he is not, but that if he was she'd be too busy with him to be posting on Instagram.
And for anyone who thought he didn't look his best in the pic? Maura has this to say: "Do you look amazing every day of your life?That annoys me as well, he looks amazing."