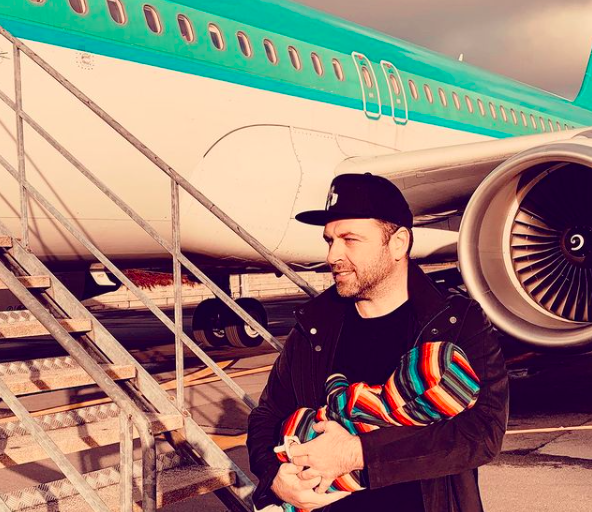 Mark Feehily has shared the sweetest new clip of his daughter Layla enjoying her first sight of snow over the weekend.
The Westlife star and his partner Cailean O'Neill were enjoying a day of fun and frolics with their little girl, as Ireland and the UK were hit with a slurry of snow and sleet.
As she watched it fall from the sky, little Layla couldn't contain her delight and copied her dad Cailean as he told her it was snow.
The proud parents squealed with joy as she said the word, clapping and cheering with encouragement.
Underneath the video, close friend Jodi Albert said, "She's unreal. Love you little princess."  Gillian Filan added, "Omg, my heart."
Mark and Cailean welcomed their little girl to the world via surrogacy in October 2019, and they've enjoyed every second in her company.
The singer recently revealed that while lockdown has been tough, he's incredibly thankful for all the additional time they've been able to spend with their daughter.
Speaking to Jennifer Zamparelli on 2FM he said, "The last few months we've spent so much time with Layla and I'm so grateful for that.
"The things that happen on a daily basis…little things that happen and you'd just miss them. It's just been really lovely to see all those tiny little changes happening."
Mark and Caileann hope to have a second child at some stage, and expand their brood over the coming years.
"I love the idea of her having a little playmate her own size and age," he said.
"I definitely do love the idea of it, it's not in the immediate future but it's on the cards."