Mairead Ronan has partnered with Focus Ireland this year as part of it's Christmas donation appeal. The broadcaster is using her platform to call on the Irish public to support the 1,117 families who will spend Christmas in emergency accommodation
As part of its Christmas appeal, Focus Ireland will highlight the issue of the hidden homeless through an installation on South William Street Dublin. The space is designed as a typical 12×12 foot hotel room and shows what life is like for a family living in emergency accommodation.
Here at VIP we spoke to Mairead from this location earlier today and she spoke about the homeless crisis we are facing in this country; "Every child needs a little bit of space. Parents need space, and it's impossible to raise a family and have a family life."
"In case of this size, you just can't this and for families to be here for any length of time, it's just not good enough."
"And it's a problem that can be fixed, and it can be fixed with donations."
While the city will be filled with socially distanced shoppers, Christmas lights and festive window displays, this installation is a reminder that for many families Christmas won't be spent at home, but in a cramped space used as a kitchen, bedroom and living room for all the family.
Speaking about this Mairead said; "It's heartbreaking because what you see crammed into one room is is an Irish families life just crushed into a tiny space."
"It's really worth coming down to see it so anybody who's shopping into the city centre over the next few weeks. Just come along to the streets and take a look in the window and you'll see what it's really like."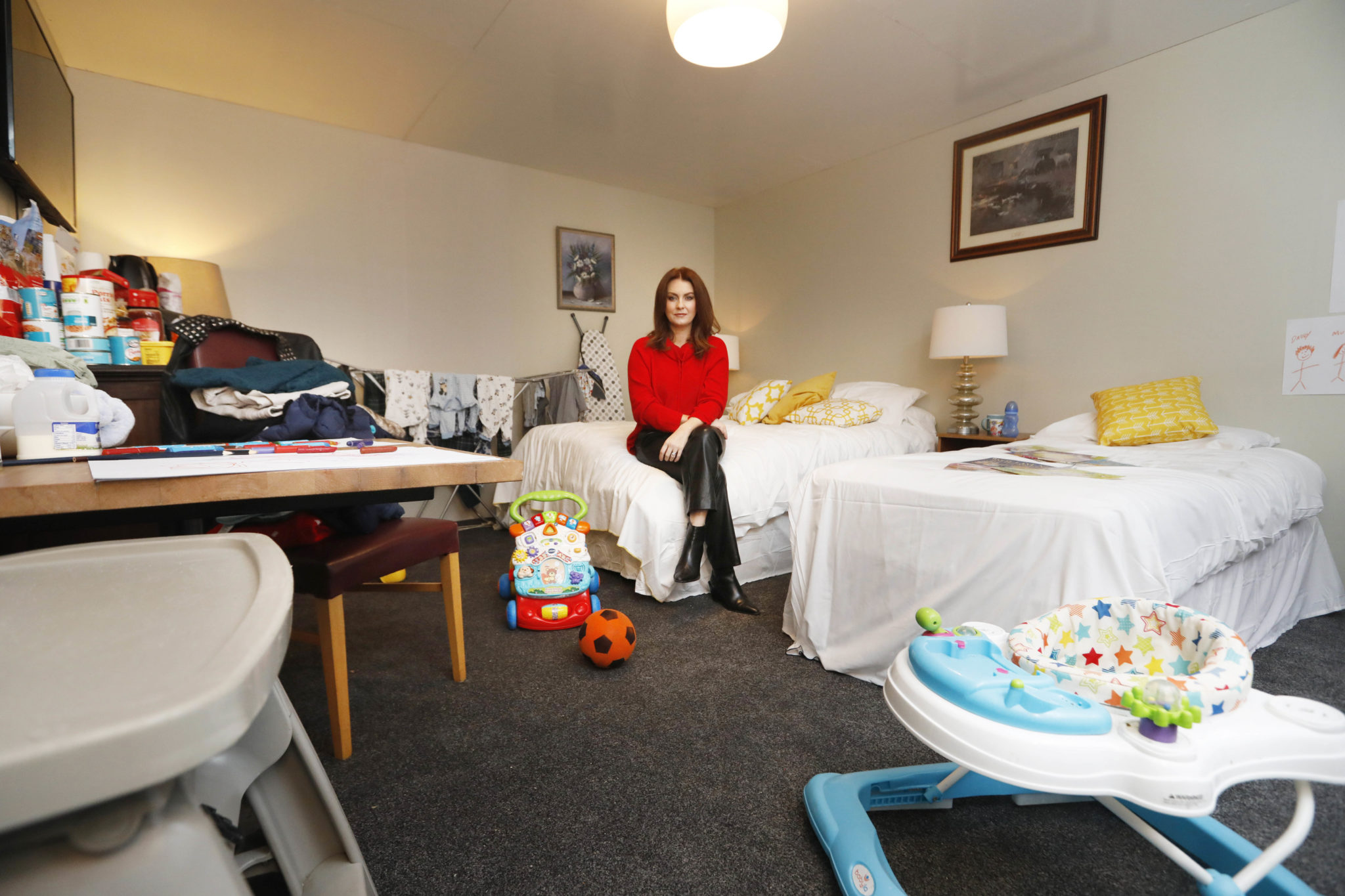 Mairead continued; "As a parent I can't imagine what it must be like to try and function as a family living in emergency accommodation, especially over Christmas and in the middle of a pandemic."
"My heart goes out to all the children who will be waking up on Christmas morning in a hotel room so I wanted to get involved with this year's Christmas appeal and help in whatever small way I can. This installation is a stark reminder of what the reality of homelessness and emergency accommodation is like. It is so important we support organisations like Focus Ireland that support these families and help provide them with a place to call home".
Santa will visit over 2,642 children in emergency accommodation this Christmas. These children are part of the 1,100 families spending Christmas in emergency accommodation.
This year to date, Focus Ireland has helped over 760 families find a home including 1,633 children. The charity is working hard to support these children and relies heavily on public donations to ensure it can carry out the full extent of its work.
Visit focusireland.ie to donate.