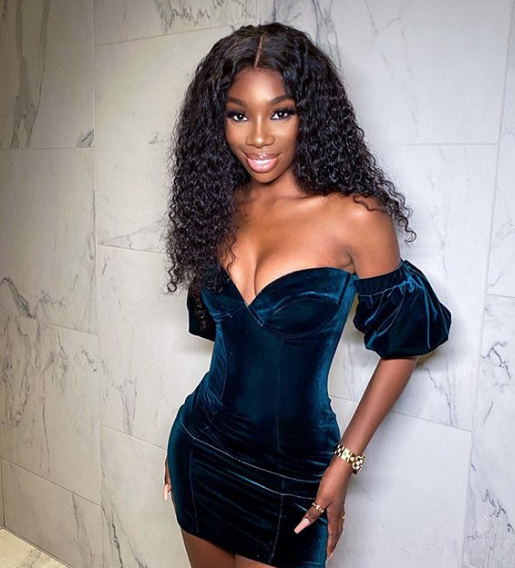 Love Island 2019 star Yewande Biala has recalled the terrifying time she thought she was going to be kidnapped during a disastrous Tinder date.
Retelling the story during PRETTYLITTETHING's podcast 'Behind Closed Doors', the 24-year-old opened up about her search for romance. Admitting that it eventually led her to join online dating app 'Tinder'. Having matched with someone she liked, Yewande said that she agreed to meet up with the match.
"So obviously met this guy who won't be mentioned so his name will not be mentioned right. Were gonna call him Bob right, met Bob on Tinder then decided to go on a date,"
"I got my mam to drop me somewhere close-ish enough from the house. Picked me up right, looked at him and I thought: 'Not too bad! You don't look like your Tinder picture but you're not too far away.' Grand."
Admitting that at first things were going well between the two Yewande continued:
"We were in the car we got to the bar, got some drinks it was going grand. I said to him I said to him: 'Listen, I thought you were gonna be a psychopath but turns out you're actually a decent person.' We laughed."
Eventually, the two ended their date, and they agreed that Yewande would be brought home afterward. Explaining that she isn't the affectionate type, the reality star says that this is where things began to get a little scary.
"Then we were heading back to his car right and with me, obviously most people know, I'm not really the most affectionate type of person. When I say I don't really like affection I'm being deadly serious. It does take me a while and I'm not messing,
"So he kinda so he had his hand around my hip/waist, I was a little bit uncomfortable because unless I get to know you, I'm hesitant when it comes to touching," she continued.
"But then I soon realised that he wasn't just grabbing me by the waist he was checking if I was wearing knickers! I could literally feel his fingers going up and down multiple times, so I was thinking: 'What are you trying to do?."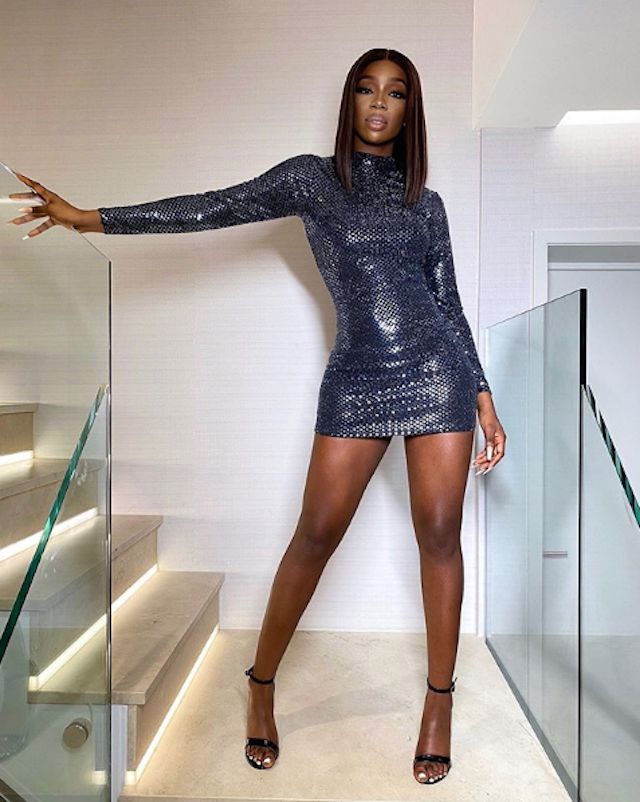 Yewande says that her brain immediately went into overdrive, trying to work out an escape plan, however, living in Meath meant that she was far away from people and houses for much of the journey.
"I got into the car with my seatbelt on. He was driving me home. Now bare in mind I live in Meath and people who live in Meath near Enfield – it is the middle of nowhere! There are cows and sheep left, right and centre. I live in the middle of nowhere."
"He's driving me home, and this guy starts feeling my legs. Not feeling… scratching with his nails. For some reason he thought this was sexy,
"He starts scratching my leg and I'm thinking 'Oh my god what am I gonna do? I have no credit, I can't call anyone. I can't actually jump out the car cos I was in the middle of nowhere and what am I gonna do?'"
Continuing on with her terrifying story, Yewande says that she was convinced she was going to be 'locked up in a dungeon', but eventually, she was able to think quickly on her feet and get out of the car safely.
"And then he starts like asking me what colour underwear I have on! I thought I was going to get kidnapped. I was like, this is how people die and get locked up in dungeons, like this is how it happens."
"So I get him to drop me in some random estate that isn't even no where near my house, and then I end up walking home,"
"I pretend like I'm going into this random persons house right, then he drives off. And then I go home and get a message saying 'oh hey, I hope I wasn't being too forward, hope you had a great time…' In what life?!"
Telling her friends about the ordeal some time later, she was advised not to use the dating app again, as this is something that doesn't happen often in the world of dating.
"Then I went to tell my friends and they were like yeah, that normally doesn't happened, maybe you should not use Tinder!"