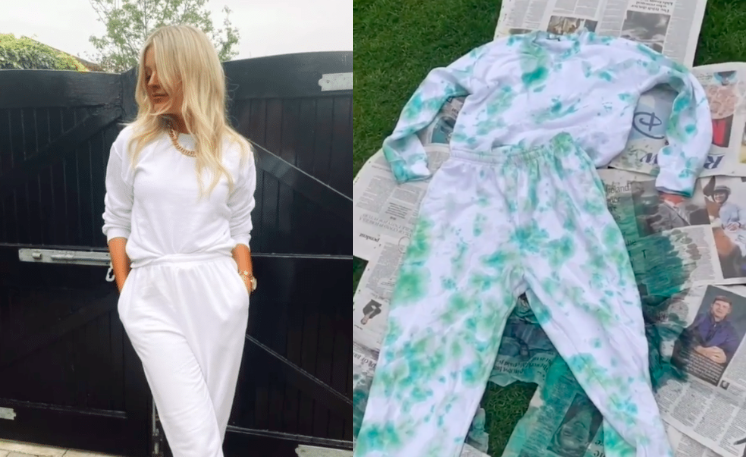 Whether you're looking for ways to entertain the kids, or simply want to update a few pieces of clothing from your own wardrobe, tie-dying is the way to go.
With just a few products, a plain t-shirt, tracksuit or jumper and a little bit of space, you're good to go.
While in lockdown, influencer Louise Cooney decided to update some white loungewear, adding a pop of colour.
"I've been loving tie-dye tracksuits online at the moment, but most of them I've seen have been really expensive so I said I'd give it a go and do it myself at home," she said. "I bought a tie-dye kit from Baker Ross but you don't need it!"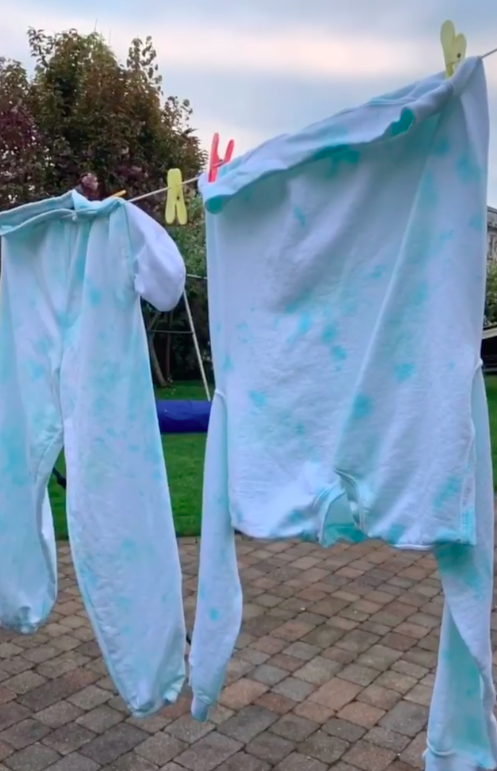 Instead, just make sure you have two squeeze plastic bottles, 20/30 elastic bands, gloves, clothes dye, bleach – and of course, the items you wish to transform.
"It is so quick and easy, and there's no right or wrong! Tie dye is supposed to be different every time," she said.
"The two most important things to remember to get the effect I got with my tracksuit is to 1) Add bleach and water to the dye (for that light, washed out colour) and 2) Have two different bottles, with two different tones of the dye (one darker and one lighter)."
Sharing a step by step video, Louise reveals exactly how she got the look:
View this post on Instagram