2FM presenter Lottie Ryan revealed she was a bit worried when makeup mogul and reality star Kylie Jenner named her son Wolf earlier this year. Lottie welcomed her little boy Wolf last June, then several months later, Kylie gave birth to a little boy of her own and named him Wolf as well, and now Lottie is revealing her feelings on sharing a name with one of the KarJenners.
Speaking at the One4All Mother's Day campaign, Lottie was asked if she was delighted or miffed Kylie had picked the same name. The TV personality explained; "A little bit of both. My sister sent it to me. And my reaction was like, 'what are the bloody chances?' I mean, come on, what are the chances?"
"She obviously has very good taste, but I'd be lying if I didn't say I was very relieved that I got there eight months before."
Happy to have chosen the name before Kylie, as she was worried about being accused of copying, saying; "Because let's be honest, if she had gotten there before me, I probably would have been putting up with people saying to me, 'ah you copied Kylie Jenner.'"
"I was a little bit freaked out initially. And because I obviously love the fact that it's a very unique name. And you know, now somebody very famous has used it, but she's got great taste in names."
While Lottie deciding on the name Wolf had nothing to do with Kylie Jenner, it was partially inspired by another Hollywood star. The Dancing With the Stars winner previously shared that legendary actress Meryl Streep played a part in naming Wolf.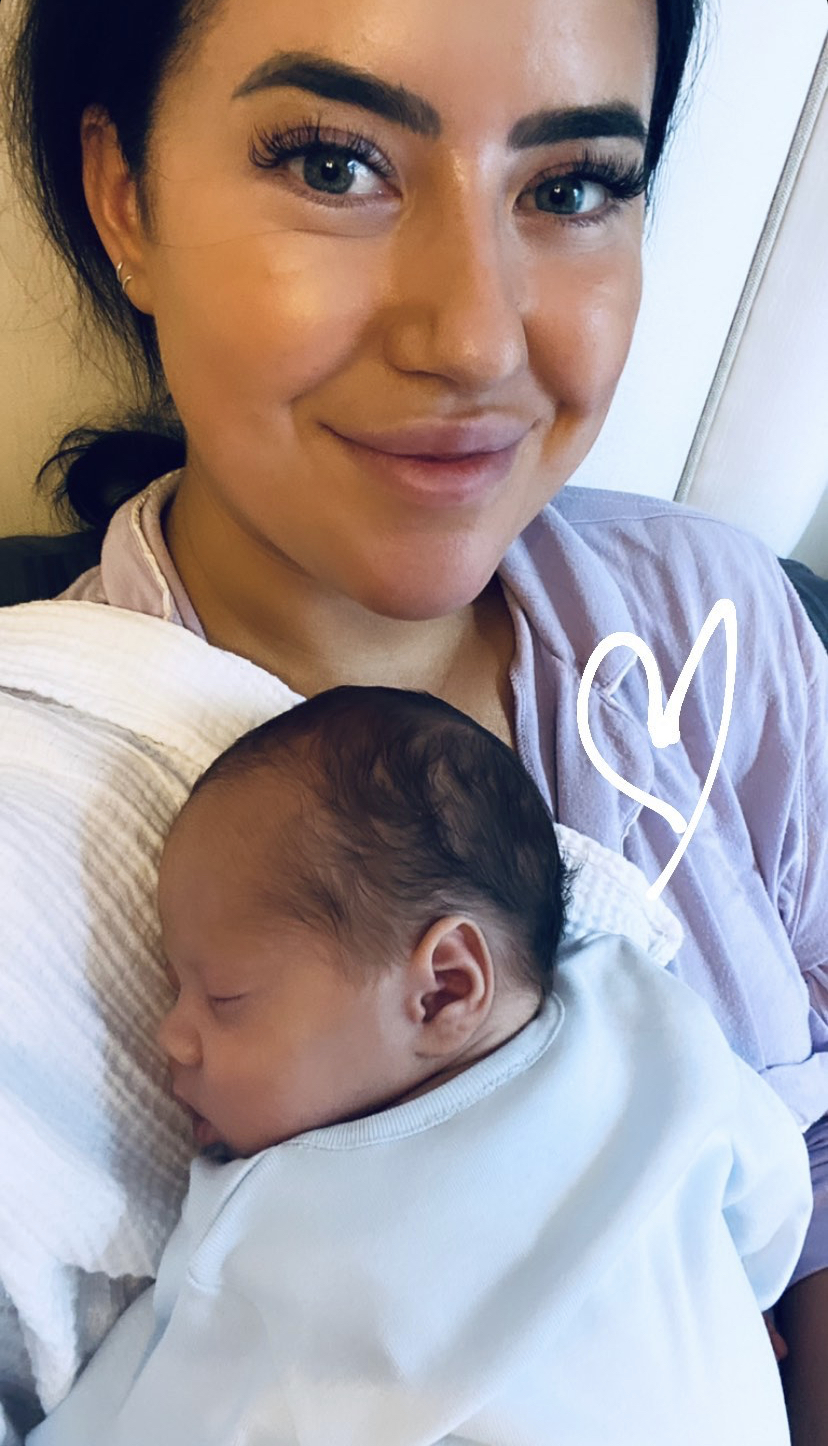 She explained; "Our boss, Dan Healy, told me a story when I was pregnant, as at one of my appointments I was referred to as a geriatric mother. I was kind of taken aback by this comment. But he told me a story about Meryl Streep, who was also a geriatric mother, and she has a son called Wolf."
"I thought, 'that is a bloody cool name.' Nobody's going to mess with him, nobody in the class with the same name, and he looks like a wolf. He came out covered in hair from head to toe. He was a furry, furry boy, so I thought the name just suited him perfectly."
But Meryl isn't the only reason Lottie went with the name Wolf. Lottie's mum actually recommended the name and had considered it when naming Lottie's brother Rex. Lottie won't have to worry about comparisons with Kylie anymore, though. As social media star Kylie revealed, she actually changed her son's name.
Taking to Instagram, she explained; "FYI our son's name isn't Wolf anymore. We just really didn't feel like it was him. Just wanted to share because I keep seeing Wolf everywhere."
No word yet on what Kylie has changed her son's name to, but hopefully, we'll find out soon.
Words by Slaine McKenna