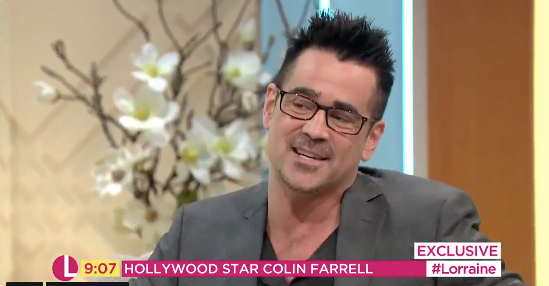 TV host Lorraine Kelly was forced to apologise to viewers after her guest cursed live on her show.
Lorraine was chatting to Colin Farrell about his role in Disney's live-action Dumbo, when he said the words 'horse sh*t'.
The actor was struggling to remember his cousin's name and let the curse slip during the interview.
Colin Farrell momentarily forgot his cousin's name on the show today. We love his reaction. pic.twitter.com/kcZAnK8Gdt

— Lorraine (@lorraine) March 21, 2019
After the blunder, Colin joked that Lorraine distracted him with her leopard print dress.
"I just have to say a tiny apology," Lorraine told viewers after the interview.
"Lovely Colin was on earlier and he said a naughty word. A few of you were not amused. Sorry about that, but it's a live show. What can you do?"
Many Twitter users saw the funny side of the mistake and felt those offended were overreacting.
"Colin Farrell swearing? Really? Oh well get a life people! He's wonderful," one Twitter user said.
"To all the keyboard warriors that rushed to their phones to complain about Colin Farrell saying the word Sh*t! Get a life! You obviously don't know any Irish folk!" another said.