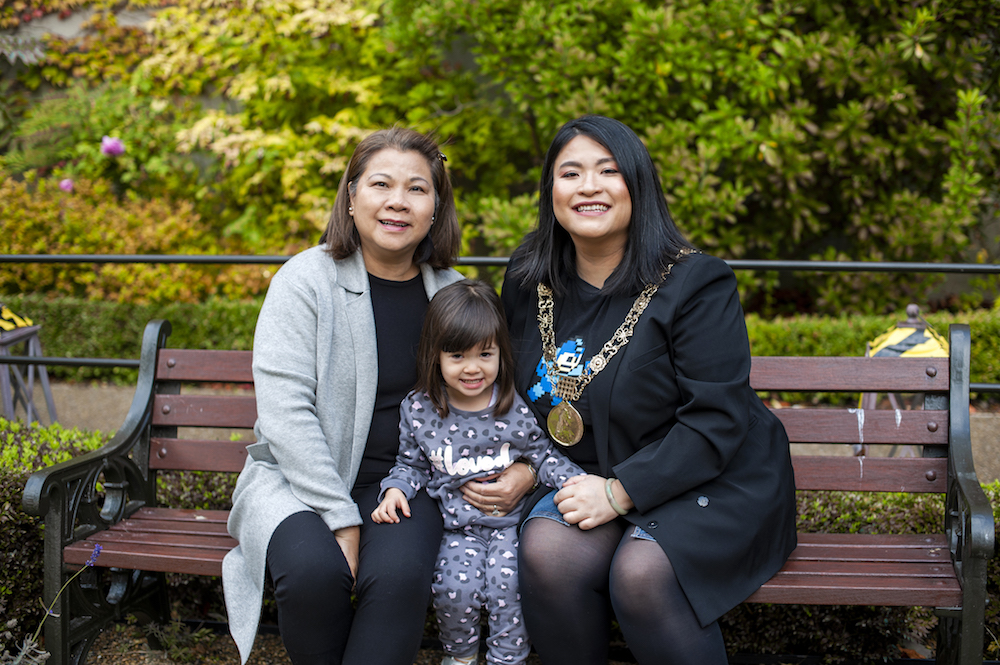 When you think of a Lord Mayor, what do you envision? We're willing to bet it isn't someone who is witty, free-spirited, down to earth and pink- suit-clad, is it? That's why the new Lord Mayor of Dublin, Hazel Chu is a much needed breath of fresh air.
Politics can be utterly alienating, but not when it's discussed with someone who talks plainly, jargon-free, and is oozing with integrity and passion. Hazel Chu wants to do good work, plain and simple. And just being in the position that she is in, right now, is doing good work. Inspiring women and minority groups everywhere, she is living proof of how hard work and steely determination can take you from humble beginnings to residing in the city's beautiful Mansion House, making decisions that influence our capital's quality of life.
We meet the Lord Mayor, her mum Stella Choi and adorable little girl Alex (her fiancé, fellow Green Party TD Patrick Costello was tied up with work and couldn't make it) outside the iconic Dublin landmark – now their home – for a socially distanced photoshoot and a chat about her incredible rise to success and what she hopes to achieve.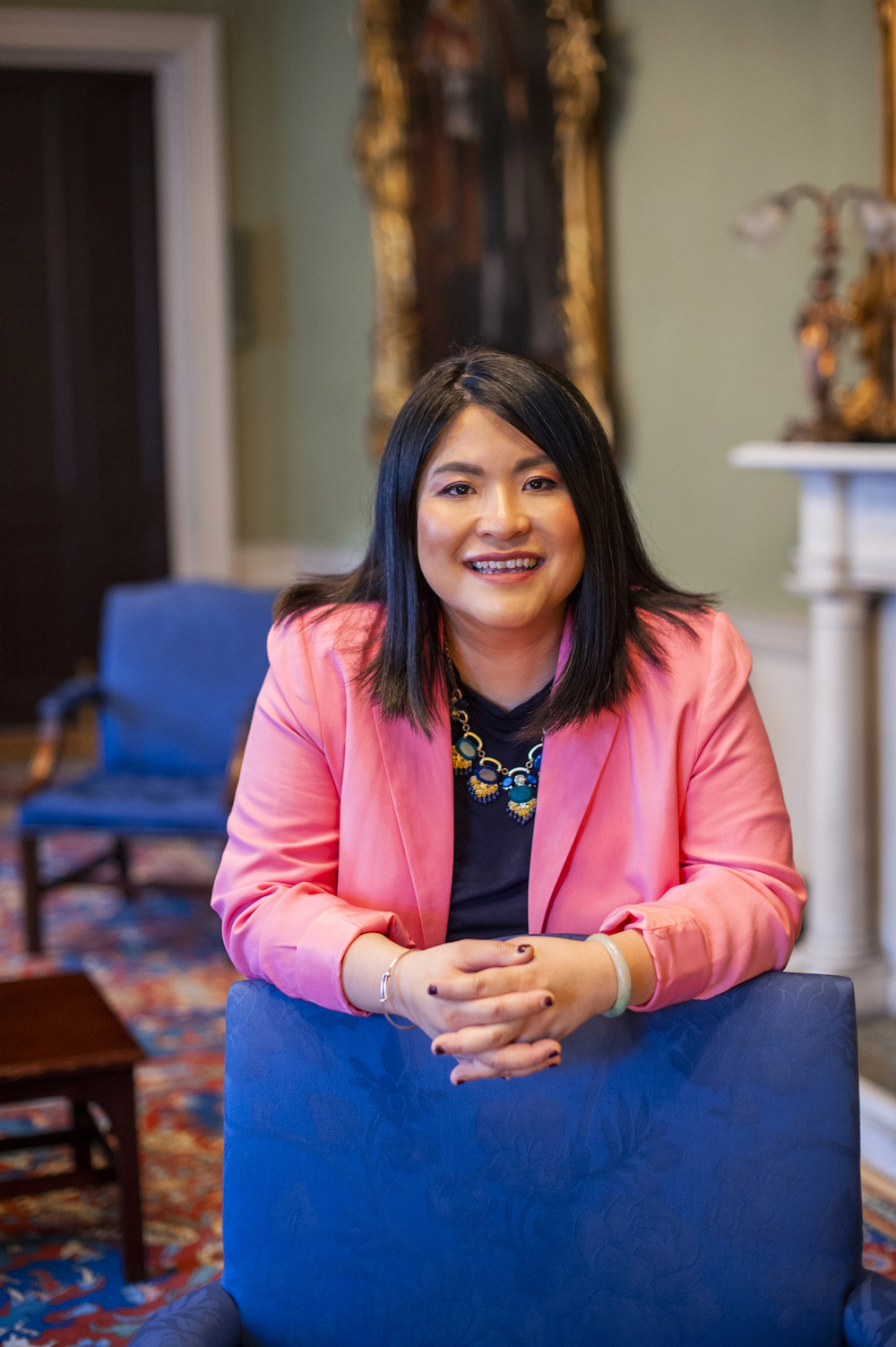 Thank you so much for shooting with VIP, Lord Mayor Hazel Chu! Take us through an average day for you?
Well, on a typical day, I get up and have a toddler jump up all over me, eat breakfast with herself and my fiancé whilst answering emails or calls, check news updates if I can, and start my first meeting of many. The team here has been amazing, they have seen many Lord Mayors and they're invaluable in providing a good work/life balance – for example they try to make sure I eat lunch at any given day [laughs]. A lot of days I meet diplomats, politicians, lobby groups, although nowadays it's done via Zoom. I will try to meet various politicians within Government or Cabinet in person if I can; last week I met the Taoiseach to convey the importance of providing support for homelessness, supporting the trade industry in light of the newest restrictions, funding local authorities to continue services. I followed up with a letterto his office to ask for support for mothers and fathers who are going through pregnancy during Covid-19, as there is not a unified common policy among maternity hospitals – something I have been working towards. I'm also on various boards – 15 in total! I try to attend all these meetings, and I chair the Council meetings, too. Sometimes, my day ends at 5pm. Other times is ends at nine or ten, or later!
What are your favourite aspects of Dublin – and where do you think it needs to be improved on?
Definitely the people. The community, the friendliness – the people are just amazing here. In terms of improvement, I think we have seen with Covid-19 that our city isn't quite fit for purpose. There needs to be a change in terms of how we plan and develop the city. I would have seen the city previously as a doughnut, with a jam filling in the centre – or in my case with a Boston cream filling! – because everything was in the middle, and focused on the middle. Then, with the pandemic, all the living was happening on the periphery, and the city became a doughnut with an empty hole in it. We need to improve on how we can make the city centre a better place so that in light of any event, it can keep going. We can't just have a city reliant on offices and tourists.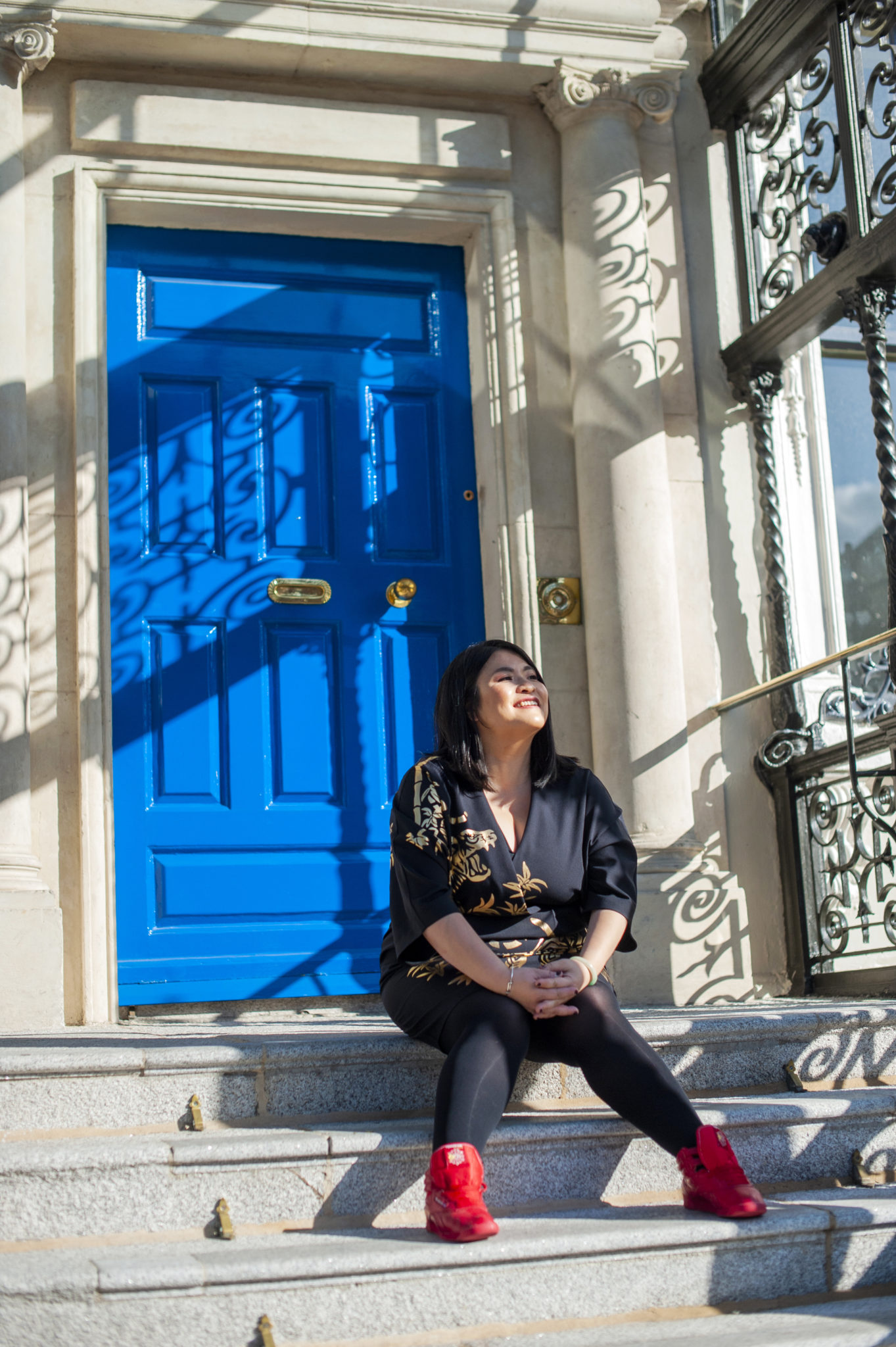 Too true. You have an incredibly varied CV: from working at Electric Picnic to Head of Communications at Diageo. It was when your partner Patrick Costello ran for council that you discovered your love of politics. Tell us more!
Yes, when Patrick ran for local elections, I ran his election campaign with him. Neither of us really knew what we were doing initially, but I discovered we were actually very good at it – I was particularly good at organising things, I guess from working at Electric Picnic, on the production side of things, but also previously as a fundraising manager and working on events, too. Event management becomes campaign management very easily! What I realised was that I could do a lot of work myself in the Green Party, so I joined. I got onto the National Executive Committee and I formed a woman's group with Catherine Martin, Grace O'Sullivan and many others – the party's first women's group – which made me even more interested in promoting gender equality and diversity within the party. From there, I was elected as National Co-Ordinator, then Chairperson, and then I ran for Lord Mayor of the city. It's been a bit of a rollercoaster! But absolutely amazing.
You come from a working class upbringing. Your parents emigrated from Hong Kong to Ireland in the 1970s, and you grew up in a house in Firhouse, Dublin, with nine of you in three bedrooms. What does it mean to your family, seeing where you are now?
I think they still get emotional and don't believe it sometimes! My brother often says, "I can't believe you're Lord Mayor". [laughs] My mum is very proud, as are the rest of my family. I don't think they really expected a Lord Mayor in the family, but then again, I don't think they know what a Lord Mayor is! They just see me around the place and know I do something important [laughs]. I also think they're very proud that there has not been a Lord Mayor before of different ethnicity. It's been great for them to see that. That someone from their background could be Lord Mayor.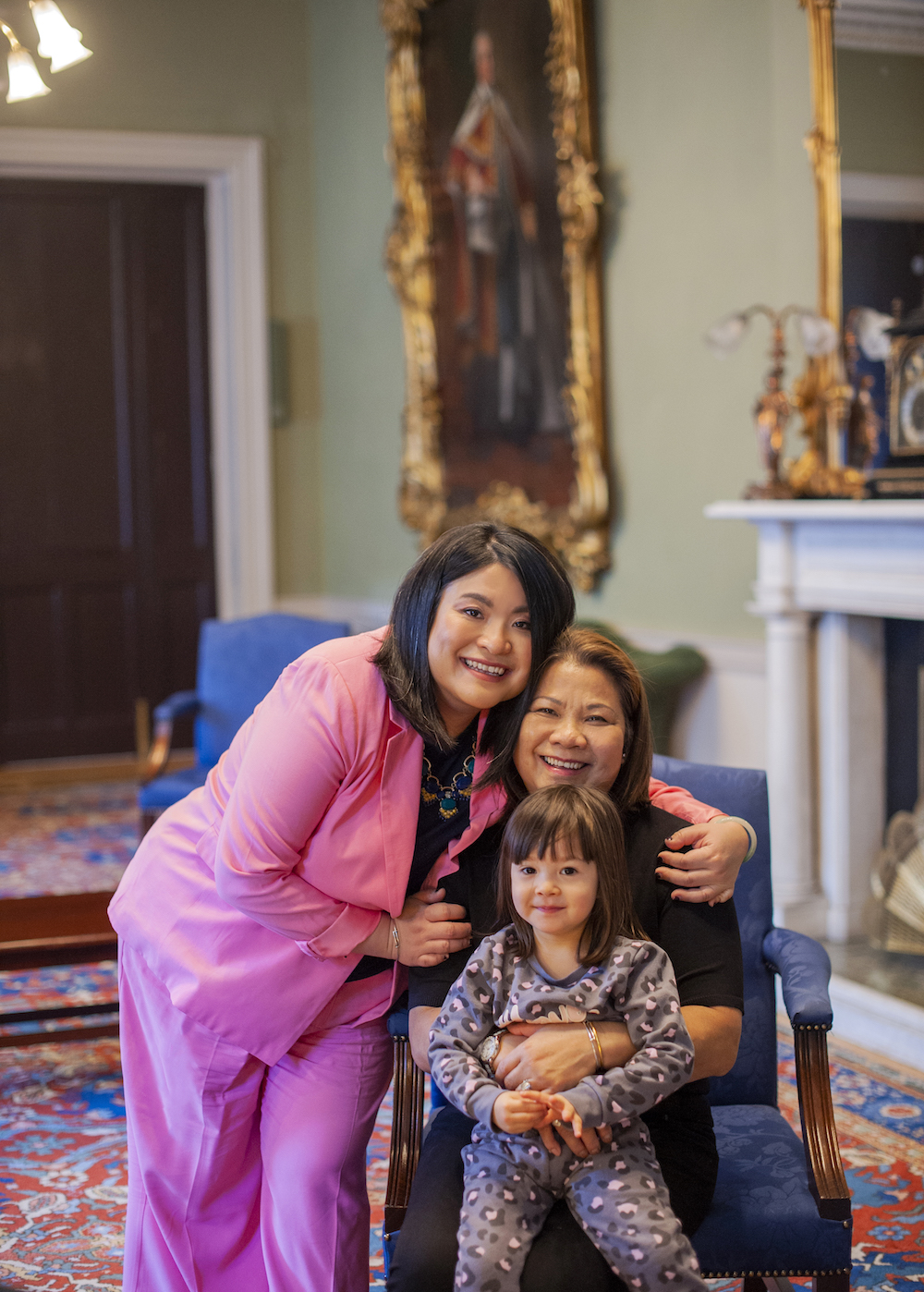 Your mum Stella Choi sounds like an incredible, hard-working woman. What are the lessons she has taught you that have really stuck with you through life?
My mum worked two jobs a day trying to make sure we had food on the table and that we had a good education, that we were able to go to college. So yes, she is very hardworking and I think that's what she passed onto me – she still thinks I'm lazy compared to her though [laughs]. But she did pass on the lesson that you work hard in life. Also, she would be the first to tell you that whenever you get knocked down, you pick yourself back up. Have a good cry, but get up and continue on afterwards.
Including you, there have only been nine female Lord Mayors of Dublin. It's far too low a number. But is it empowering for you to know you may be encouraging more women to get involved in politics?
Yes, absolutely. As you said, there have been 352 Lord Mayors, and I'm the ninth female, so if you are to balance that out, there has to be 342 female Lord Mayors going forward! You're right, it is too low a number, and if you're to look across politics in Ireland, the number of women is low. Just 22 per cent are female Councillors, 21 per cent are female TDs in the Dáil, and I think it's a little higher for Senators, but still just 30 per cent. So, women are less than a quarter of the makeup, when half the population is female. It's not representative and that is what we need. We need more women in politics, more diversity. Seeing Eileen Flynn (the first Traveller woman in the Oireachtas) being elected to the Seanad was fantastic because it showed no matter your background or minority or gender, you can achieve this. More of this needs to happen, across all industries.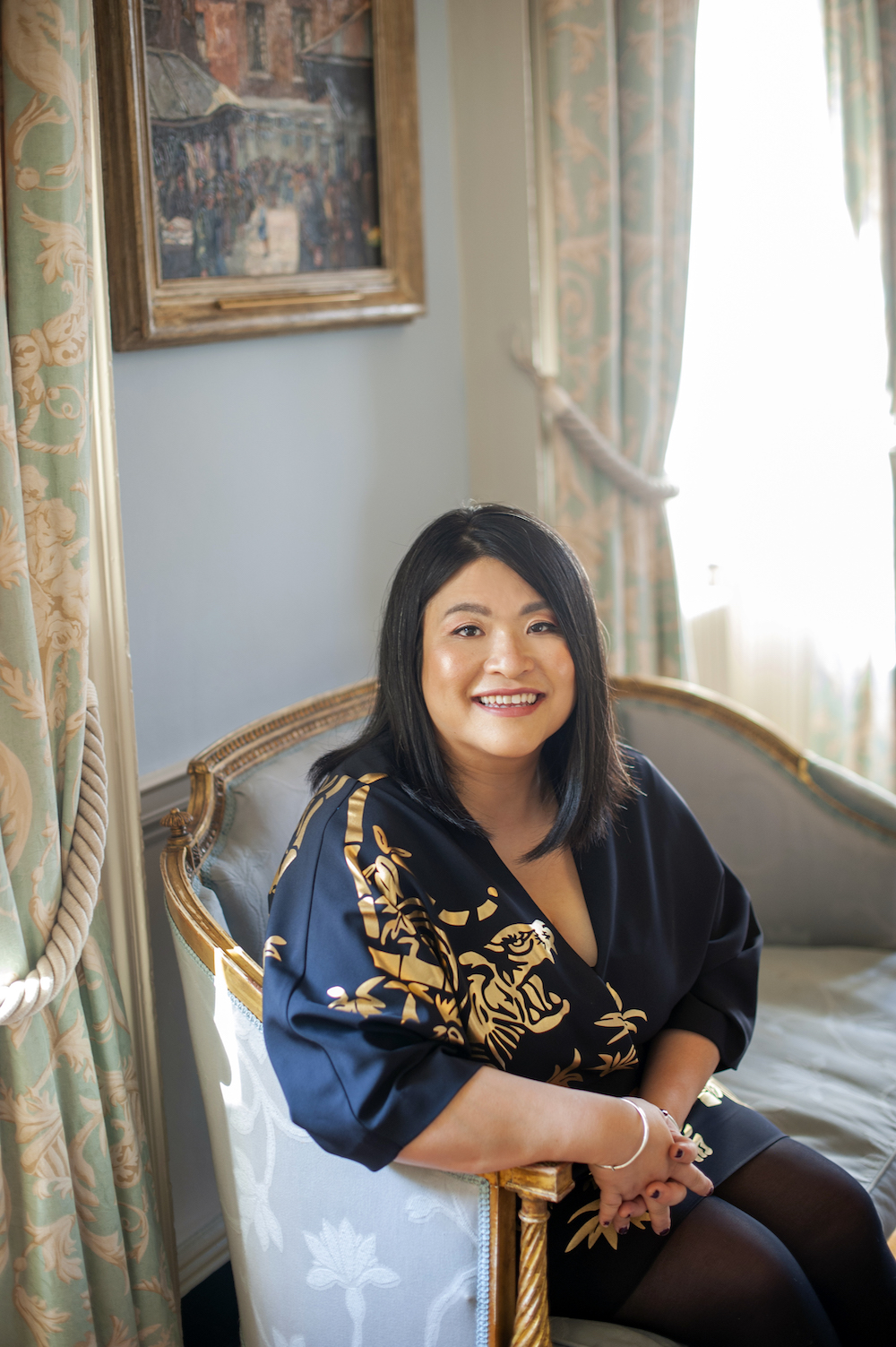 What else can we do to encourage more women to enter into politics?
There are still many, many barriers. If you're a young woman, you will have the issues of paying insane rent or living costs while holding down a job, and you may not be able to afford to enter a low paying political job. This is why gender empowerment is important, but also equality across the board when it comes to pay and support. And, I know many women who were not able to go into politics because they could not afford the childcare while they were to canvas or campaign. If you're someone with one kid, or five kids, it's really difficult to try to have support there so you can do this. The irony is that you're out there trying to make the world better, but at the same time, you're unable to get the support yourself doing it. I think there's a confidence issue too. It's not just with women, with men too, they just don't think they have what it takes, and what I would say to anyone feeling that way is just go do it, and see how it goes.
You've also been vocal about racism in Ireland. There has been a massive conversation on becoming an anti racist society lately, but is discrimination something you continue to deal with on a regular basis?
Yes. It is. I recently discovered that I was the second most trolled politician on Twitter during a period this year, and when the journalist called to ask my reaction, I just said that I wasn't surprised. It was like someone telling you that you won a prize, but the prize happened to be a s*it sandwich. In Ireland, you have the majority of people who are really supportive and amazing, but there is a small and very loud vocal minority that will always say I don't represent them and that Ireland belongs to the Irish. We need to be anti-racist as you say, and there is no such thing as an innocent bystander anymore. People need to call racist behaviour out.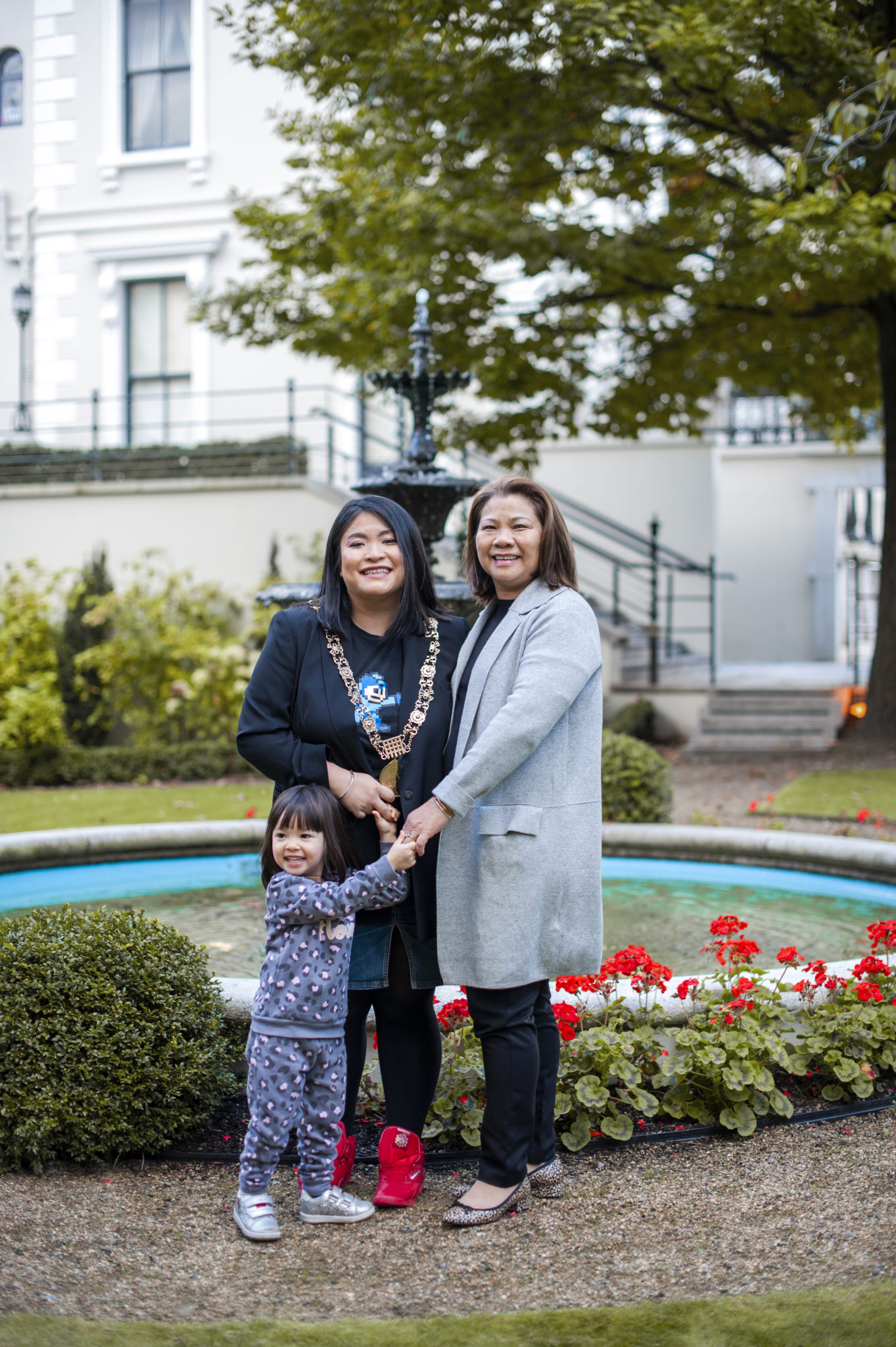 Your daughter Alex must be a great motivator in fighting for a better, more equal society.
She is.[smiles] She is a great motivator altogether, on everything – we don't seem to be able to say no to her! But I think overall any parent will tell you they try their best no matter how hard it is to make sure their kids are ok and that they do all they can for their kids. In our case, both being politicians, I guess we look at what we can do in terms of making sure we have the right policies to help build the right society so that Alex can grow up living in a fairer and more equal place that won't discriminate against her.
How are you and your fiancé finding the juggle between such high profile, busy roles and being parents to a little one!?
Absolutely exhausting. Any parent that says they can juggle work, a home life, cooking, cleaning, washing, reading bedtime stories and fighting about bath-time, and be energetic afterwards – fair play to them! But we unfortunately can't say that! It is quite tiring to say the least. However it's a massive privilege to be in the positions we are in, and I didn't think either of us would get to this point. I feel very lucky, and honoured.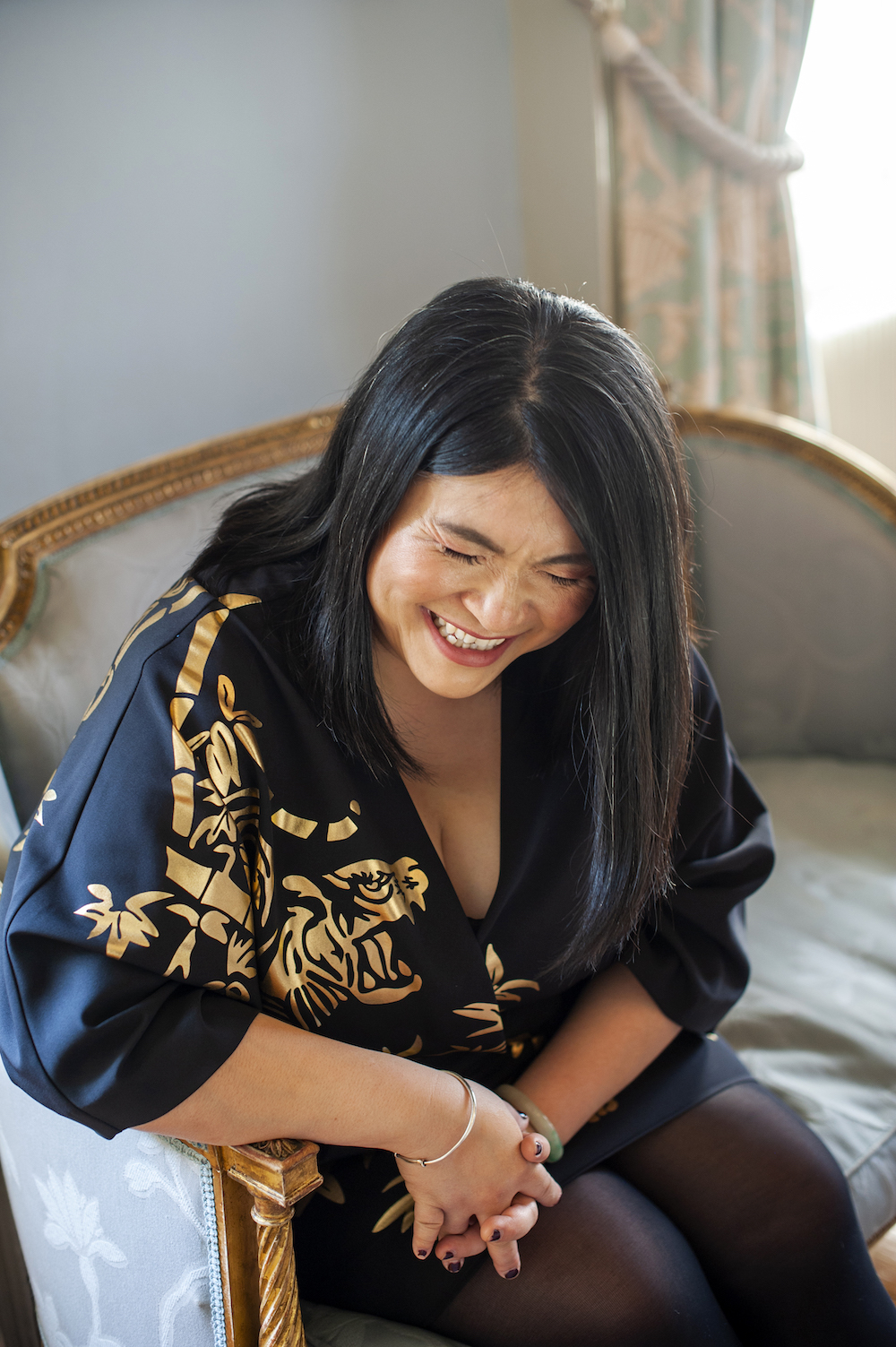 You were meant to get married in August, but like so many, your wedding has been postponed due to Covid-19. Will you have it next year instead? And how will it pay homage to traditional Chinese culture?
Yes, we are now due to marry in June, in Poulaphouca House & Falls in Co. Wicklow, which is an amazing venue. In terms of Chinese culture, for the first part of the day, the groom is supposed to arrive at the door and bargain for his bride! They name a price and the bridesmaid negotiates and haggles with them until they finally let them in. It's not something compulsory and you're not actually buying the bride! It's just a fun game. Bridesmaids will get them to do silly things like running around in their bare feet or around the block piggy-backing his groomsmen. [laughs] Before the wedding ceremony takes place, there is the tea ceremony where the bride and groom offer tea to the elders of the family – during which I will be wearing a traditional red Chinese wedding dress – and the couple receives the elders' blessing. This also involves the handing over of a red envelope called a 'lai see' which contains money, so you get their blessing and a present – which is great! Oh, and the night before the bride has what's called a 'dessert party' with her mother and bridesmaids, where lots of Chinese desserts are eaten…I'm really looking forward to that part!
All very exciting! Lastly, what do you want your legacy as the 352nd Lord Mayor of Dublin to be?
Oh…my legacy…I would like people to remember me as not just the first female with Chinese heritage. Of course that's something historic – I don't mean that in a notion-y way, because, well, it is – but for me, it'd be nice to be remembered for what I did for the city. Instead of people thinking, "Oh, Hazel Chu, she was the Asian-looking Lord Mayor", I'd rather they thought, "Hazel Chu, she was the one who brought in a great social integration strategy; why we have communities that celebrate diversity. She's your one who made sure we looked at developing Dublin into a '15 minute city', who insisted on safe school zones, and who helped in some way to make sure that homeless figures went down. And, of course, for my cool red Reebok runners!
INTERVIEW: Niamh Devereux
PHOTOGRAPHY:Lili Forberg; misslili.net
MAKEUP: Michelle Kinsella using Charlotte Tilbury: michellekinsella.com
This year's Lord Mayor's Awards will honour those who worked tirelessly on the frontline during this pandemic. Click to dublincity.ie/lordmayorawards to make a nomination.