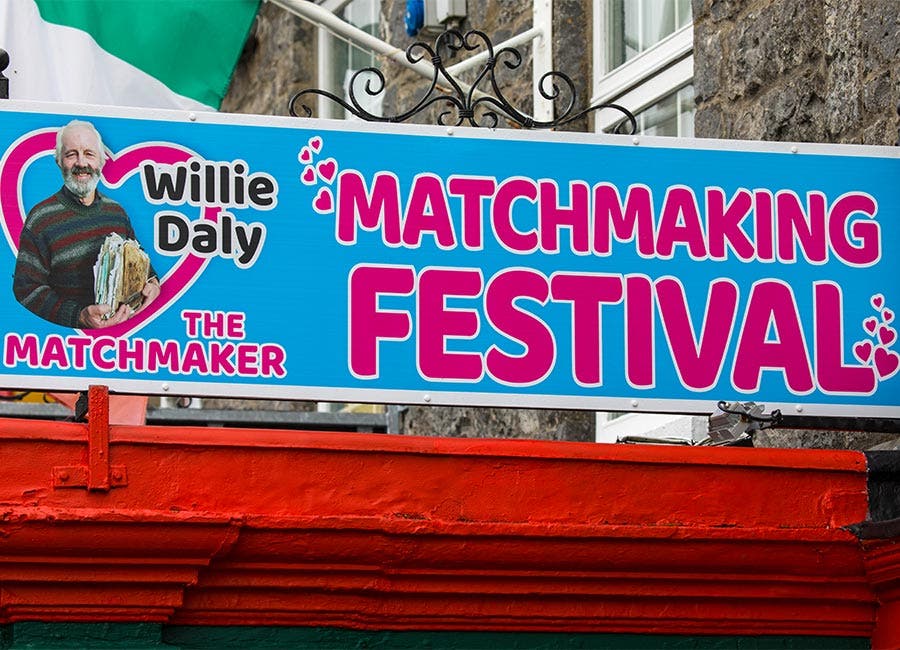 It's one of the country's most beloved festivals, but sadly Lisdoonvarna's MatchMaking Festival has been cancelled for another year due to COVID-19.
For those familiar with the annual event, you'll know that it takes place in County Clare each year, where thousands of singletons gather in the hopes of finding love. The festival has been taking place for the last 160 years.
Scheduled to take place in September of this year, the festival announced the sad news that it would not be going ahead, earlier this week on their social media accounts.
"We are sorry to announce that the Lisdoonvarna Matchmaking festival is cancelled for the second year," the statement began.
Explaining why they can't proceed, they continued: "Large events like the country music concerts for example cannot go ahead under current government guidelines."
View this post on Instagram
However, it's not all bad news for those looking to find 'The One', as although their large scale event will not be pressing ahead, they do plan to host a number of small get-togethers, all in the hopes of love.
"There will be smaller socially distanced events held in a number of venues in the town during the month of September. Check individual businesses for further details."
Explaining why the festival is so special, event organiser Marcus White said:
"It is this sense of heritage and history that makes Lisdoonvarna so unique and endears it to so many people from all over the world."
"A lot of festivals come and go, but Lisdoonvarna has a universal appeal and I am positive that when it returns in 2022, the festival will be bigger and better than ever."
Bring on 2022, we say!