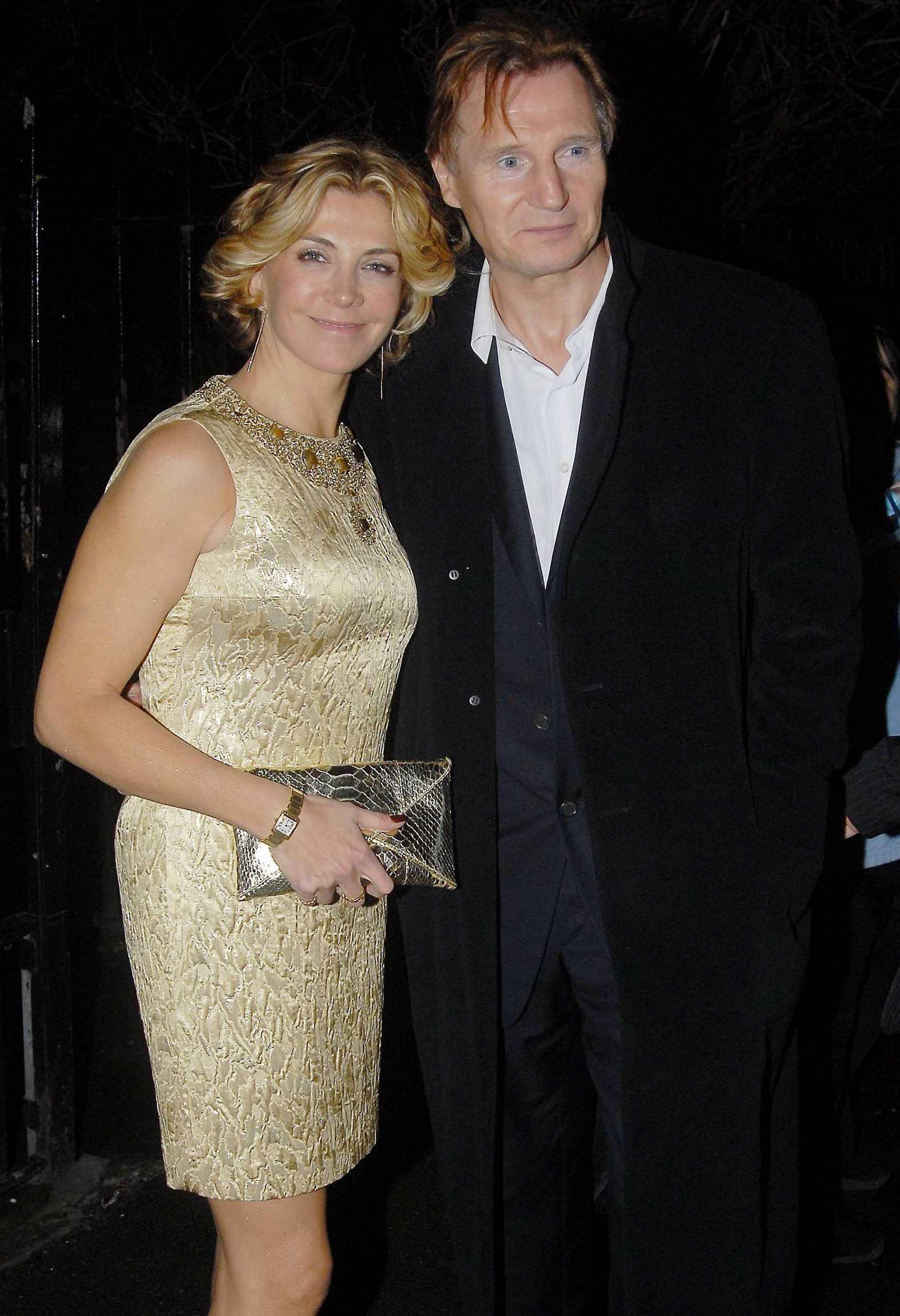 Liam Neeson has opened up to fans, admitting that he still speaks with his late wife Natasha Richardson "every day."
The couple met while working together on the Broadway play, Anna Christie, in 1993. They went on to marry in 1994, and had two sons, Micheál and Daniel.
Natasha tragically passed away in 2009, after suffering a severe head injury in a skiing accident in Montreal.
Chatting with US TV host Conan O'Brien on the podcast, Conan O'Brien Needs Friends, the subject of his late wife was brought up. Conan quickly apologised for bringing up the difficult subject, but Liam assured him it was already, and he was happy to talk about her.
"No, it's fine. We still talk every day, me and Natasha. Every day," the Antrim man explained.
The actor went on to look back at some of his memories from their time together, recalling when their son Micheál was born.
Natasha gave birth in Ireland, as Liam was filming Michael Collins over here, at the time. However, she fell ill after welcoming their son, and was given a typical Irish remedy by the hospital nurses.
"My first son was born in Holles Street, a very famous maternity hospital in Dublin and my wife, God love her, she gave birth to our son Micheál," he began.
"But she was very, very anaemic, we didn't realise this. And she needed something like 12 units of blood. I was about to start shooting Michael Collins, I'd cycle back home once the baby was born and all that, everything was ok."
View this post on Instagram
Continuing: "But suddenly there was this emergency, five, six nurses apparently come in and my wife is saying, "call my husband, please call my husband". And they're going, 'Ah it's alright, don't worry, it's alright.' And it was alright, but they started giving her a bottle of Guinness every day."
Conan and Liam also opened up their Irish roots. With Liam explaining he is from "Northern Ireland, a little town called Ballymena, 30 miles northwest of Belfast, but my mother is born and bred in Waterford in the Irish Republic."
"Waterford by the sea? That's what my people are from," Conan confessed. "We are from Waterford and on my father's side. So you and I are related," he joked.
Recalling his first visit to Ireland, Conan shared: "I remember the first time I went back to Ireland. I stopped somewhere that I was told was Waterford and I get out of the car and you know you're supposed to kiss the ground. So I thought, 'okay, I'll kiss the ground.' And as I'm kissing the ground, someone went by and said, 'What are you doing?' And I said, 'Well, we're from Waterford and they went 'this isn't Waterford.'"
Joking: "Spitting it out, spitting out soil. They said 'it's you know, 30 miles that way you ass.'"