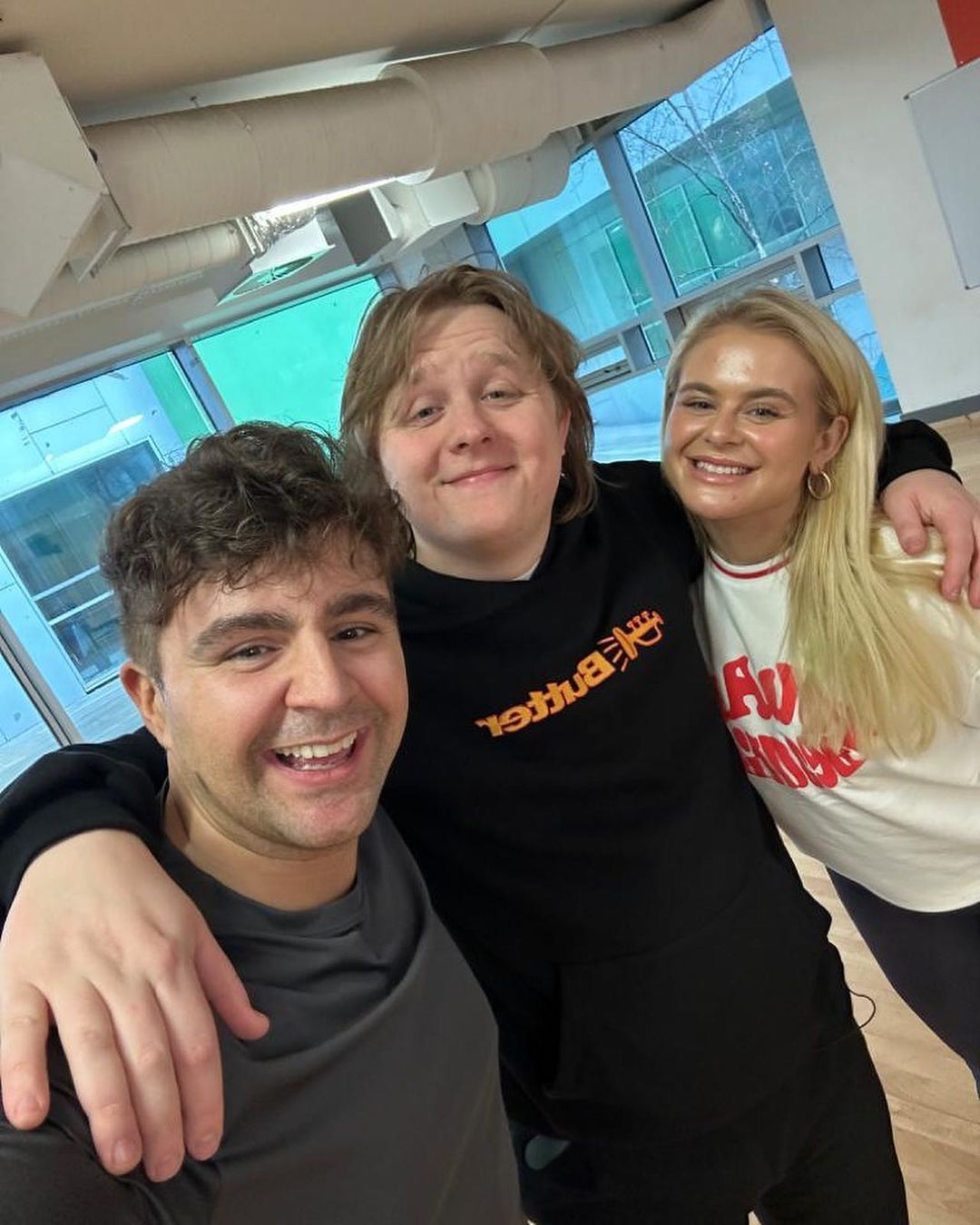 Move over Niall Horan, it looks like Lewis Capaldi has a new Irish bestie in town.
Earlier this week, it was announced the DWTS' Carl Mullan and pro-partner Emily Barker were to be dancing to Lewis' hit Pointless during this weeks episode. But word got back to Lewis himself, who will be performing in the 3arena this weekend, and showing his support, the singer headed down Dublin's Liffey Trust Studios to watch the pair rehearse.
Sharing snaps from Lewis' visit, Carl and Emily both shared how star-struck they were. Saying: "On Monday this absolute HERO gave [Emily] and I the surprise of our lives when he walked in on our rehearsal."
Continuing: "We're dancing this Sunday to his song Pointless. It's such a gorgeous song to get to dance to, and [Lewis] has personally threatened me not to mess it up on him on Sunday night by making a bags of the dance. So no pressure then."
Plenty of their pals took to the comment section to share the excitment.
Fellow DWTS contestant, Glee star Damian McGinty wrote: "Why does this make complete sense," while footballer Stephanie Roche commented: "OMG!! That is class!!"
While pro-dancer Kylee Vincent said: "OMW"
Carl also teased some more content from Lewis' visit. Writing: "and yes there is video footage of the threat that I'll share soon."
You can see how it all unfolded on Sunday at 6:30pm on RTÉ One, but there's no doubt Carl will smash it considering how well he's been doing.
The radio presenter and pro Emily have killing it since the beginning. Last week the pair earned 20 points with their Monsters' Inc. inspired American Smooth.
Although, just because they've been doing so well, doesn't mean its easy! The show takes a tremendous amount of work and Carl has opened up about who exactly is helping him through the tougher days, praising his wife Aisling.
Telling VIP Magazine: "She has really just been unbelievable. When I found out I was doing this, I had known people who had done it before so I asked them about it and they were like it's a huge time commitment."
"I kind of said, 'Ais, I'm after getting asked if I want to do DWTS' and I hadn't even finished the sentence when she was like 'you better do it!'"