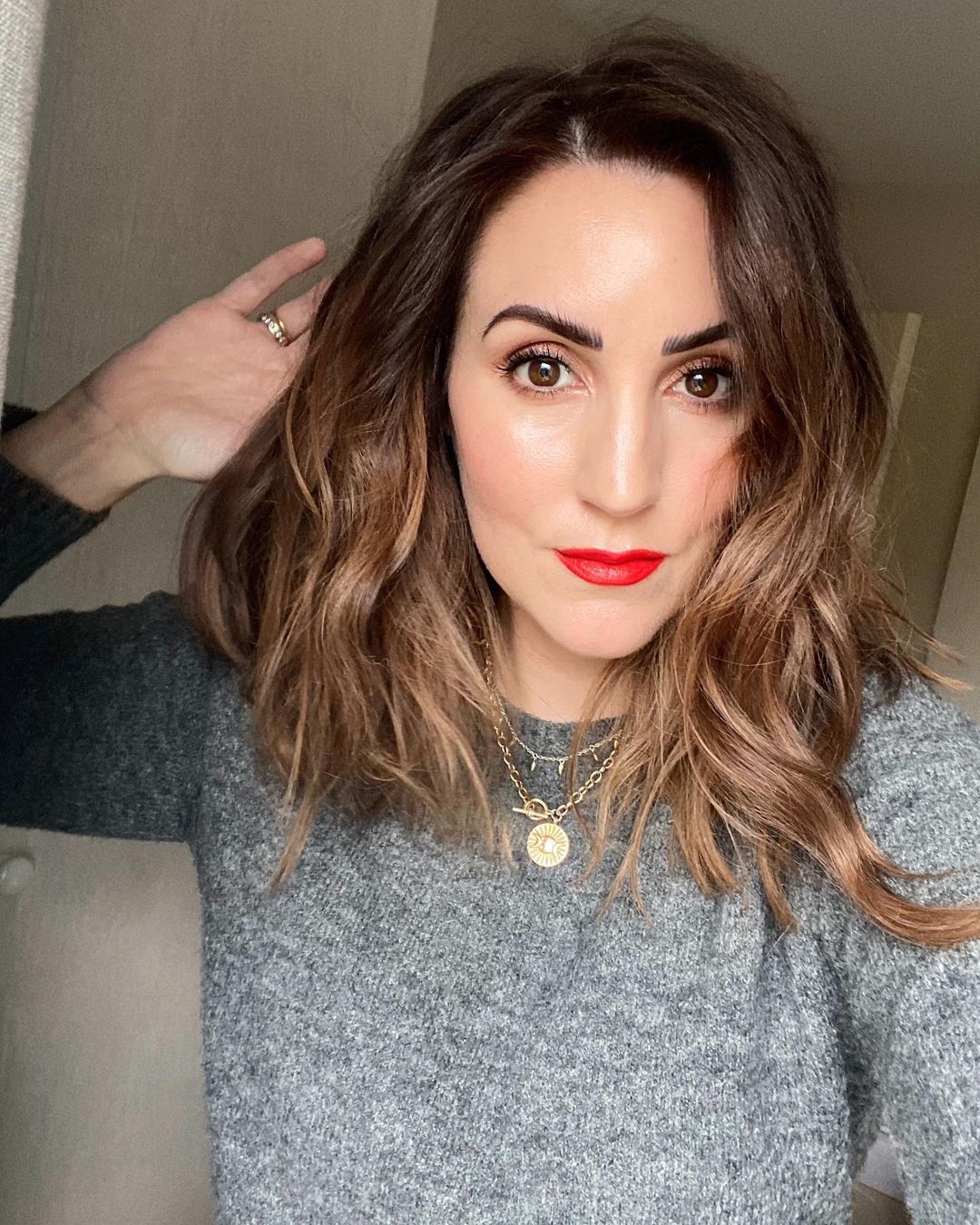 If you're anything like us, you're always looking for the inside scoop on what's happening in the beauty world. From make-up must-haves to quick and easy tips, we leave no stone unturned, in our beauty column.
We're taking a look inside the beauty bags of some of our favourite well-known faces, influencers and make-up artists, to hear all about their hero products, skincare advice and favourite budget buys. They also spill the beans on make-up mishaps, lavish splurges and the best beauty advice they've ever received.
This week, it's Simone Gannon, or as you may know her online as Simone Scribes, in the hot seat.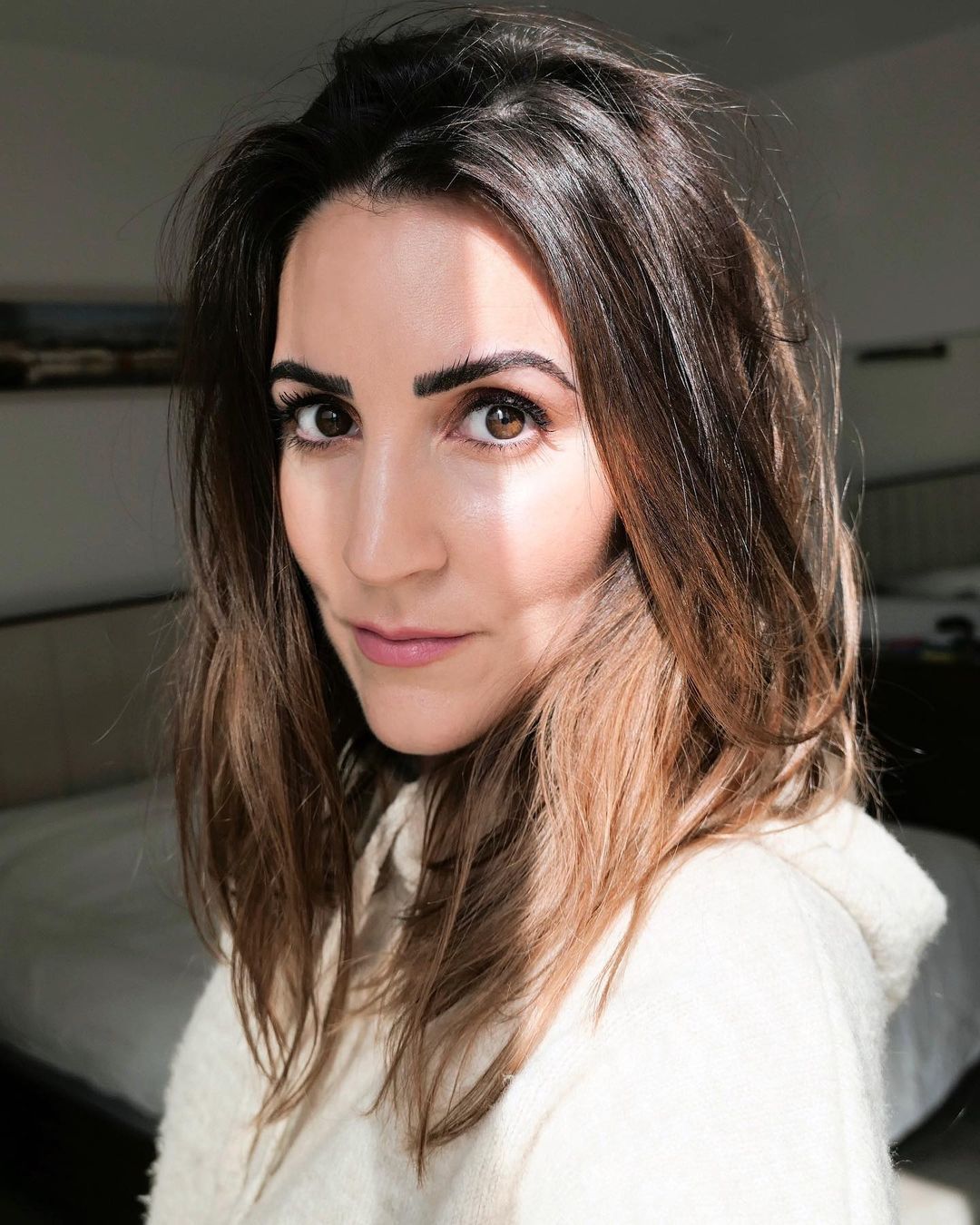 When did you first get into beauty?
I've been obsessed with all thing's beauty for as long as I can remember. I worked as a makeup artist many years ago before moving into beauty writing. I've had a beauty blog for over ten years, which I still update today.
What is your first beauty memory?
Sitting on my grandmother's bed, watching her apply Ponds Cold Cream. It's something I watched her do many times over the years. I was absolutely fascinated with Cold Cream and frequently snuck into her room to scoop a little bit out of the tub and smear it on my face.
Are there any beauty rituals you have inherited from your mother or grandmother?
It's probably the art of the ritual that I inherited. The importance of setting aside time for yourself, every morning and evening, to follow a skincare routine. My grandmother was fantastic for this, and my mum, too.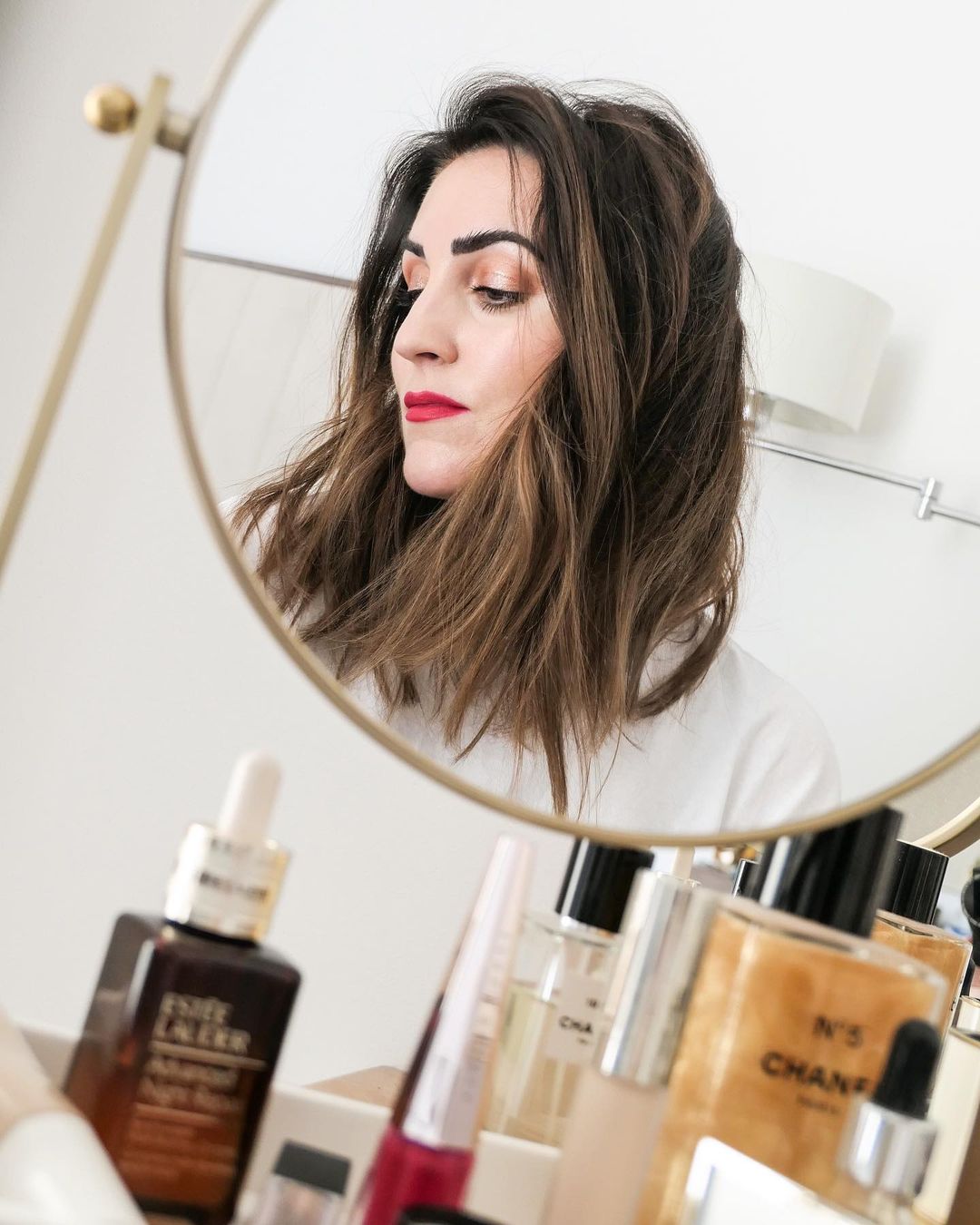 What is your desert island beauty product?
Estee Lauder Advanced Night Repair. It's one of the best products out there for repairing and regenerating your skin. I have bought so many bottles over the years, I've lost track.
What has been your biggest beauty mistake?
Getting a facial peel about six years ago. I had a little bit of pigmentation at the time, and I didn't really understand my skin or its sensitivity. The treatment was far too strong, and my skin peeled for over a week in all the wrong places.
What is your signature scent?
YSL Opium, the original version. I've been wearing it since it launched a couple of years ago. It's such a unique scent; a mix of coffee, liquorice, and white flowers.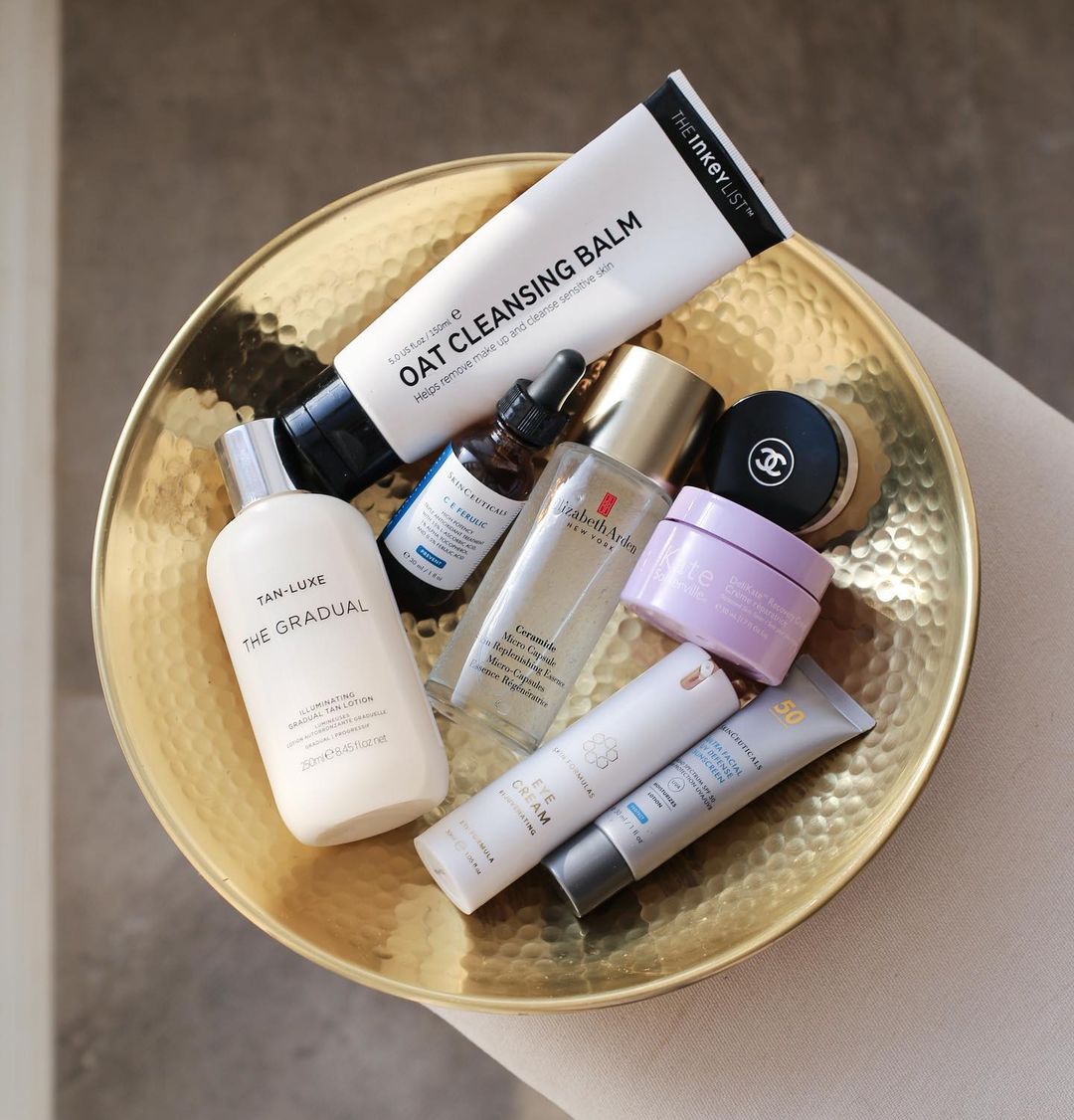 Your favourite time in beauty history?
Probably the eighties. Everything was excessive in the best possible way. You could never wear too much eyeshadow or use enough hairspray. I remember my mum getting ready for nights out, backcombing her hair to give it more volume, and wearing lashings of electric blue eyeshadow. Amazing.
One product you always repurchase?
Apart from Estee Lauder Advanced Night Repair, I regularly repurchase Kate Somerville Goat Milk Cleanser, Eye Gels from Patchology and a couple of products from The Inkey List. Namely, Oat Balm Cleanser and Glycolic Acid.
Best skincare advice you've ever received?
To wear broad-spectrum SPF every single day, rain or shine. And to make it part of your regular routine. There's no point investing in a skincare routine if you're not protecting your skin with SPF.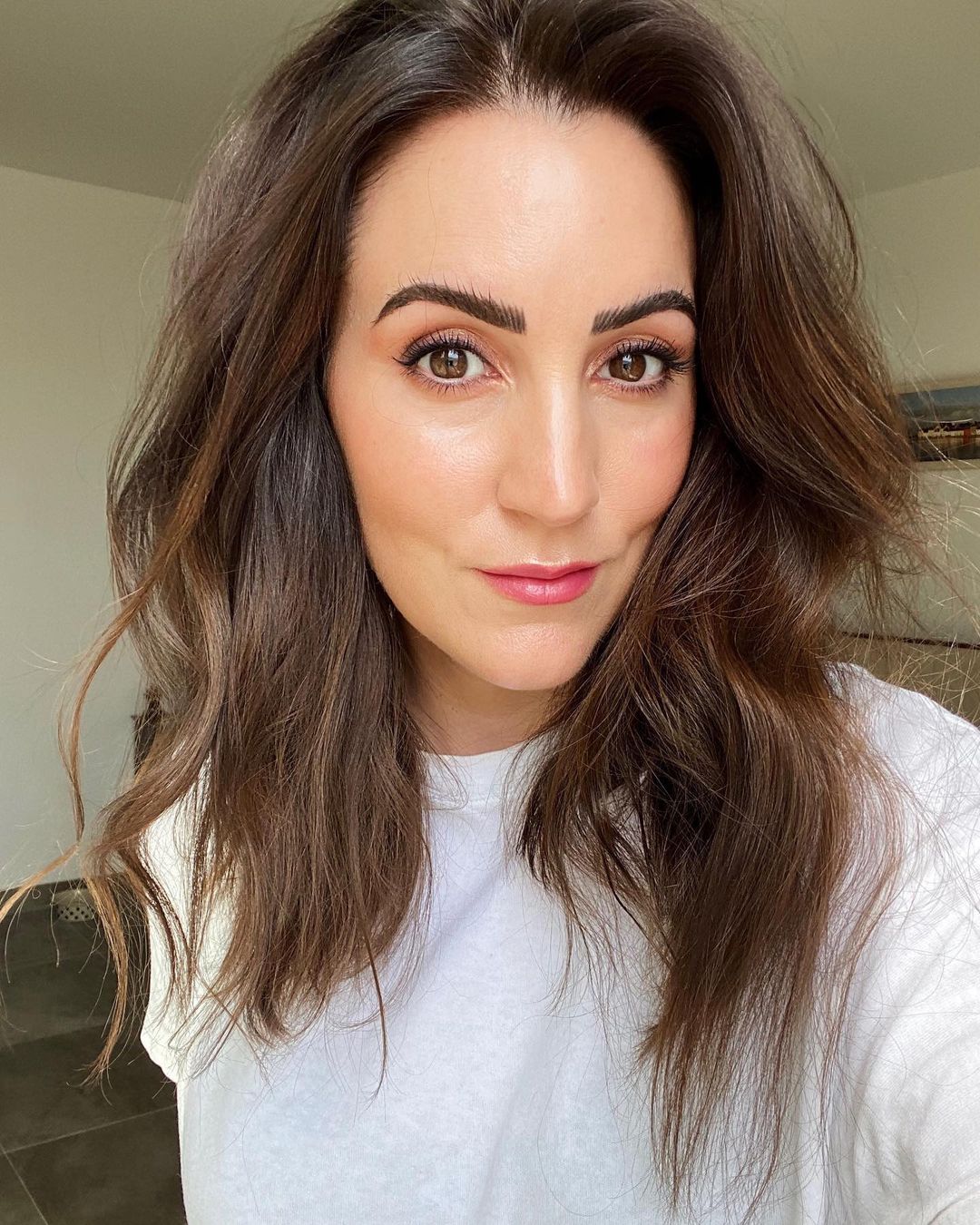 Biggest beauty splurge? Was it worth it?
The most recent splurge was on Dermapore, a gadget that looks a little bit like a spatula and is supposed to quickly and easily remove blackheads. It was an impulsive purchase, and I regretted it as soon as I started using it. It did very little and just made my skin a little red and irritated.
Best budget buy?
Oat Balm Cleanser from The Inkey List and/or their Glycolic Acid Toner. They have so many great products, but these two are ones I buy again and again. I also really rate The Ordinary's Salicylic Acid Masque – it's amazing for getting rid of blackheads.
Has your skincare routine changed over the past year with more time spent at home?
It's not so much changed as been extended. I spent more time on my skin now as I'm at home a lot more. I take my time double cleansing, I use masks and eye gels a lot more frequently, and I'm layering in more serums than before.