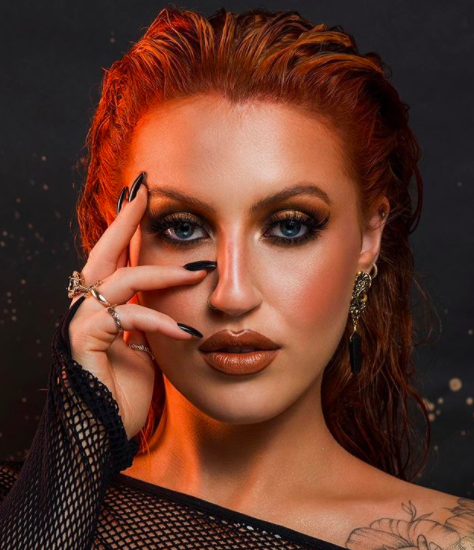 If you're anything like us,  you're always looking for the inside scoop on what's happening in the beauty world. From make-up must-haves to quick and easy tips, we leave no stone unturned in our brand new beauty column.
We're taking a look inside the beauty bags of some of our favourite celebs, influencers and make-up artists, to hear all about their hero products, skincare advice and favourite budget buys. They also spill the beans on make-up mishaps, lavish splurges and the best beauty advice they've ever received.
This week, we're chatting to make-up artist Keilidh Cashell, who recently announced the launch of her own brand, Kash Beauty.
"It's absolute madness, but in the best way possible," she told VIP Magazine. "I'm so grateful. Everyone seems to be loving it so far, so it's really exciting."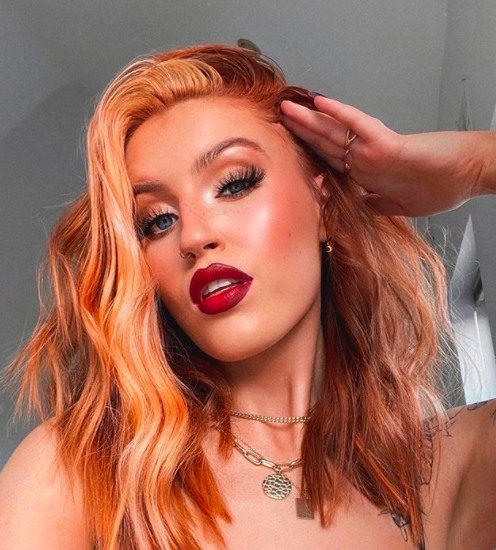 So Keilidh, when did you first get into beauty? Have you had an interest since you were a child or did it come to you a later on?
I feel like now compared to all the young girls, I started a bit later on. I got into makeup when I was about 16 years old. I was more into theatrical makeup. My goal, when I first started out, was to work on movies and tv shows. I loved crazy, creative makeup. That was the original goal but then Instagram came along and I started sharing my glam and creative looks on there and it took off. I definitely don't think I'd go back down the original route. I'm too used to working for myself now. I've built this now, so don't think I could go back. I still get to do creative makeup and the people who follow me love that content.
What was your first beauty memory?
I stole one of my mam's lipsticks. It was an extremely dark one. I was trying to hide it from her, but as if I could do that with it smeared on my face. I also used to wear black kohl pencil along my waterline with nothing else on my face. It was absolutely awful when I think back at it.
What are your favourite products to use when creating an everyday look? 
Well right now, it's my Secret Treasure Collection. I have an eyeshadow palette which can take you from day-time to night, so I love it. All you need to do is put one or two of the shadows in the crease or on the lid. I have three nude lip kits; one for every different mood. I love wearing lashes as well, so the whole collection gives me my everyday look – and a night time one too.
View this post on Instagram

What's your desert island beauty product?
Honestly, it'd have to be SPF. I don't want to get sunburned with this Irish skin.
Have you inherited any beauty rituals from your parents or grandparents?
Not really, they're not really into wearing makeup which is funny because I'm the complete opposite. I do remember my mam wearing a lot of teal eyeliners though, so maybe that's where I got the inspiration and love for colourful makeup from. She was always walking around with a bold teal colour in the waterline.
What's been your biggest beauty mistake over the years?
Eyebrows!! I think every one of us can look back at our eyebrows and think 'what was I doing?' Thankfully more natural brows have come back into style, because before, it looked like I painted them on with a sharpie marker. It was in at the time though!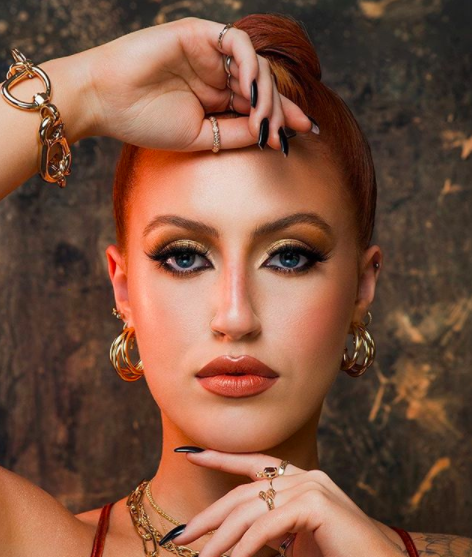 What's your signature scent?
I love musky and warm scents, with wood tones.
What's your favourite time in beauty history?
Honestly, since Instagram came along it has really elevated makeup. I know some people might disagree but I think it's amazing that we have this incredible platform to share our talents and creativity. It's great to be inspired by others and it's such an amazing thing to be able to witness the skills.
Is there a beauty trend you're sick of seeing?
Honestly, no. I'll always try everything. I'll hop on it. At the end of the day, it's just makeup so if you don't like it or it's not for you, you can just wipe it off.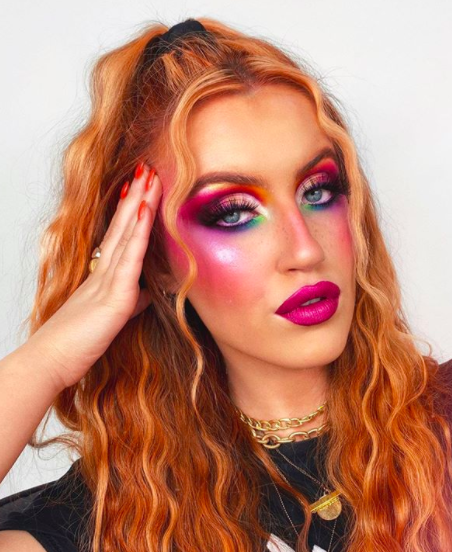 What are your three beauty must-haves?
Obviously a nude lipstick, preferably one from my new collection. I need a good lipliner and a lipstick that will last. I don't like topping them up during the day so they need to be very long lasting. Next, a pair of lashes. I feel like they change everything. I become a whole different person with eyelashes on. They take a look to the next level. Finally, a good eyeshadow palette that you can use on your eyes, face and body.
What's the one product that you always repurchase?
I love Nars Natural Radiant Longwear Foundation. I haven't used another one in so long.
What's the best beauty advice you've ever received?
Put down the brush! When I was younger I used to wear a lot more. It wasn't because I was insecure or anything, I just felt more was better. Over the years, I realised I don't have the time to pack it on as much as I used to. Less is more sometimes.
What has been your biggest beauty splurge and was it worth it?
Oh, it's always around Halloween time. I always go a little crazy buying creative products.
View this post on Instagram

What has been your best budget buy?
I know Essence sells really good mascara. Really inexpensive and really good.
Is there going to be more to come with your range?
100 percent. This is only the start of the madness. There's a lot more to come!
The Secret Treasure Collection is available to purchase of kashbeauty.com now.