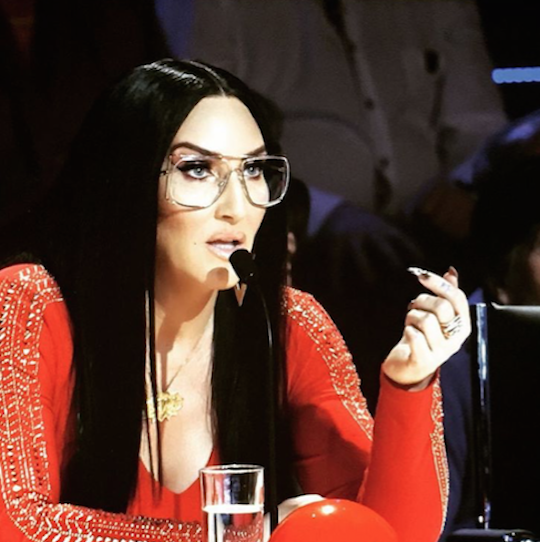 Michelle Visage strikes again!
The Ireland's Got Talent judge wowed us all with her latest outfit choice on Saturday night.
Michelle wore a red dress from Guess (€100.29), studded with embellishments, which adds true attitude to the classy dress.
Her look is completed by a BAM gold statement art pop necklace from Edge Only, which costs €249, and a pair of big vintage glasses from Tura.
While these accessories certainly add to the look, but if you were to recreate this at home, could use any jewellery you wish.
We can't wait to see what she wears next!
VIP Magazine is the official Domino's reporter for this series of the talent competition. Stay with us for all the latest news and behind the scenes action from the show.
Domino's, the nation's favourite pizza is the official sponsor of Ireland's Got Talent.
Tune in to Ireland's Got Talent every Saturday at 7.30pm, followed by Ireland's Got Mór Talent at 8.30pm.