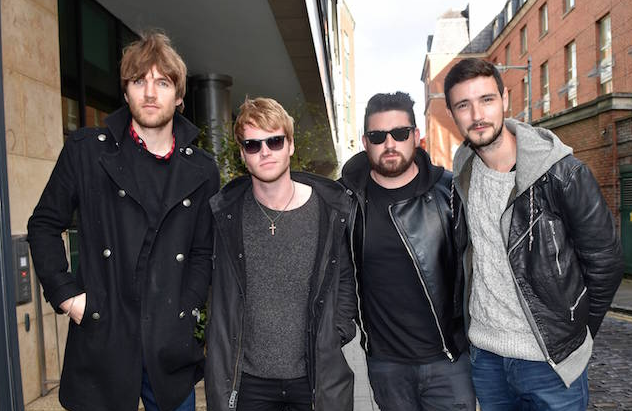 A Belfast busker was surprised onstage by Kodaline's Steve Garrigan after a video of him singing 'All I Want' received more than 300k views online.
John Garrity, 28, from Co Tyrone was invited to perform on the Nolan Show on Wednesday night but was blown away when Kodaline's lead vocalist, Steve Garrigan, joined him for a surprise duet.
Speaking after the performance, he said, "Unbelievable, this is unbelievable.
"These kind of things don't normally happen to people like me. Music has been my life now for the past few years and especially to be in Belfast and singing. For this to happen is just mind-blowing."
Garrigan had previously re-tweeted the video of Belfast busker John Garrity in January this year with the caption; "Great version of All I Want, can anybody find this guy, would like to ask him to join us on stage at our next Belfast show."
Great version of All I want, can anybody find this guy, would like to ask him to join us on stage at our next Belfast show. X https://t.co/FIRKRdwNTu

— Steve Garrigan (@SteveKodaline) January 18, 2020
Words: Clare McCarthy