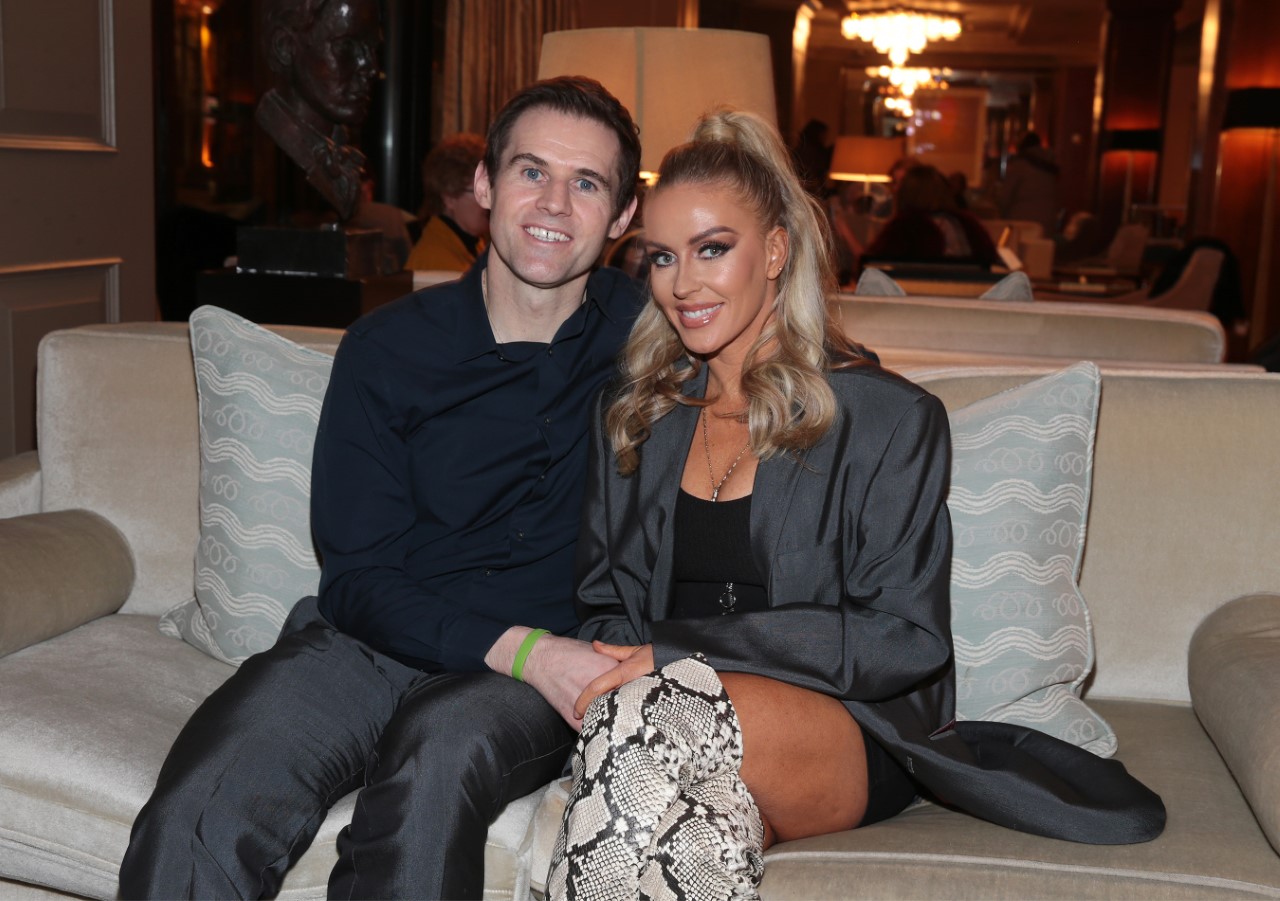 Kevin Kilbane and Brianne Delcourt have spent the last few weeks savouring every minute with their daughter Olivia Mai, enjoying the newborn bubble.
The happy couple welcomed their little girl to the world in February 2021, and can't get enough of the youngster.
"I can't believe it's been four weeks already. It feels like we've had her forever but it's gone so fast at the same time," she said while rocking the baby.
"It's been hard. There's lots of changes with two. But I can't believe she's four weeks old. She's such a perfect little baby. She's so good and she brings so much joy."
Brianne's eldest daughter Gracie is obsessed with her baby sibling, and in a sweet clip, shared her adoration for the tiny tot.
View this post on Instagram

"Happy one month to you Olivia Mai. I love you," she said before breaking into a sweet rendition of 'Happy Birthday'.
Kevin and Brianne, who first met on Dancing on Ice in 2019, tied the knot during an intimate ceremony in Canada last September.
While they were due to wed in the West of Ireland, they had to change their plans following the introduction of Covid-19 restrictions and guidelines, and instead enjoyed an incredibly private wedding, with only a handful of family members and close friends in attendance.
View this post on Instagram
Kevin looked dapper as ever in a dark suit, but Brianne, who was five months pregnant at the time, stole the show in a gorgeous white gown with beautiful lace detailing along the bodice.
We wish the new family continued happiness!