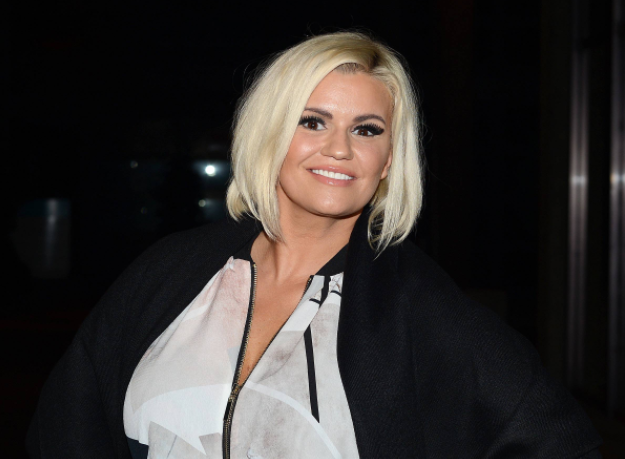 Kerry Katona has slammed Brian McFadden for calling their marriage disposable, and that despite everything, it was her 'favourite marriage'.
"He can be a right d***head, that ex-husband of mine. Brian went on Loose Women and said that marriage was 'disposable' and 'just a party.'" Kerry revealed in her New! column.
"He has a girlfriend and has to be respectful, but it was a weird thing to say considering he was married to me.
Kerry and Brian wed in 2002 and split in 2004. And Kerry says that they were 'iconic' during their relationship but that infidelity ruined it.
The 38-year-old married two more times after Brian – she taxi driver Mark Croft in 2007 but they divorced in 2011. She then wed George Kay in 2014 but the couple split in 2017.
Among all her relationships, Kerry stressed that her marriage to the singer was still the best one.
"My side of the story is that it was my favourite marriage and I'm not going to let him take that away from me," she said.
"Yes it was a bloody great party, but he cheated on me with a lap dancer and that broke us. We were such an iconic couple at the time."
The Atomic Kitten star has five children, Molly and Lilly Sue from her relationship with Brian, Heidi, ten, and nine-year-old Max who she welcomed with Mark and Dylan Jorge who she had with George Kay.
Kerry also claimed that she raised her and Brian's children all on her own: "Well I raised those kids by myself, so I am taking full credit for it."
It's not the first time Kerry has opened up about her relationship with Brian, admitting last year that she begged him to get back together when she was with Mark Croft.
"I was devastated when we split up. The night before Mark proposed I was on the phone to Brian begging him to take me back."
"He was the love of my life, Brian. I'm not going to deny it," she told Reveal.
Brian has been dating PE teacher Danielle Parkinson since 2017.