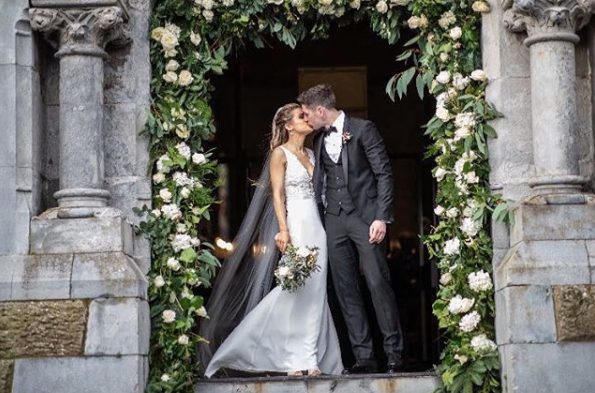 Kerry footballer Paul Geaney wed his longterm girlfriend Siún Ní Shé in a ceremony in Dingle.
The couple tied the knot at St Mary's church in the Kerry town with their two-year-old son by their side.
It was a significant day for more reason than one as it also marked the anniversary of Siún's father's death six years ago.
Siún is the daughter of footballing legend Paidi O Se, who her son was named after.
Little Paidi was tasked with the important role of walking Siún down the aisle.
Paul shared photos of the special day on Instagram
"Great day yesterday shared with all my friends and family. [Siún] looked amazing jaw-dropping! I know, I am punching well above my weight!" he said.