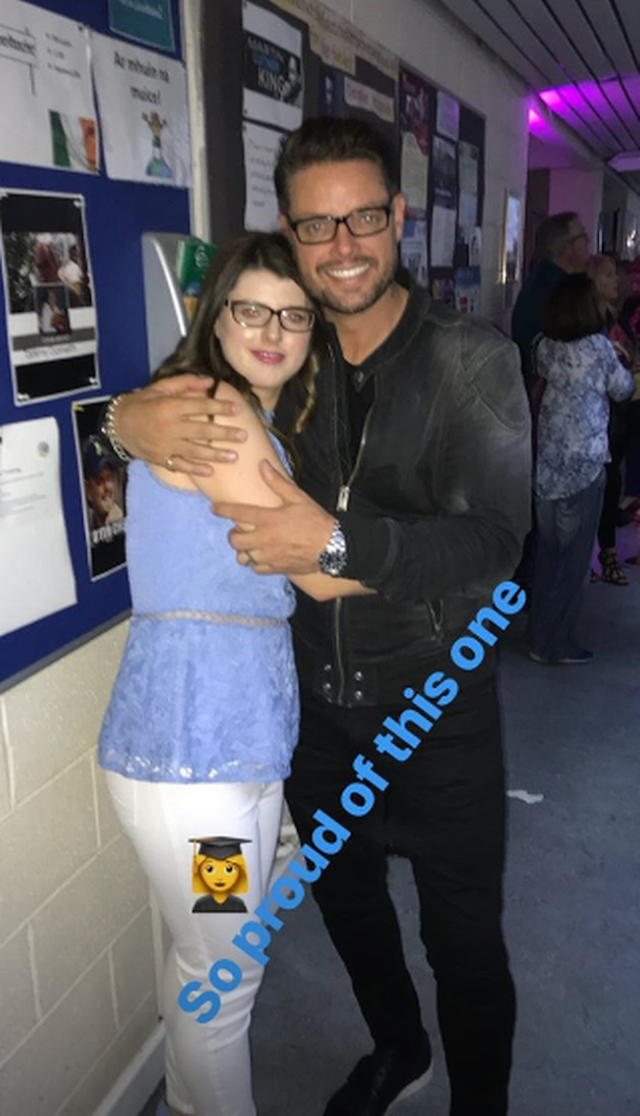 Keith Duffy has shared his adoration and delight as daughter Mia finishes school with an incredible accolade.
It was an hugely proud moment for the Boyzone star, as not only did he watch his youngsest child graduate secondary school, but also be awarded the title of Student of the Year.
Mia, who was non-verbal until the age of seven, was diagnosed with autism many years ago, but refused to allow it get in the way of her life.
Sharing the joyous moment on Instagram, Keith said, "Miracles do happen. Never take no for an answer.
"She did go to school. She did overcome every obstacle. She took the blows and she did fight forward.
"Thank you Loreto college Swords, you've been amazing. She graduates and is awarded Student of the Year. I'm the proudest Papa in the world."
Huge congrats to Mia. We hope the family have lots of celebrations planned!