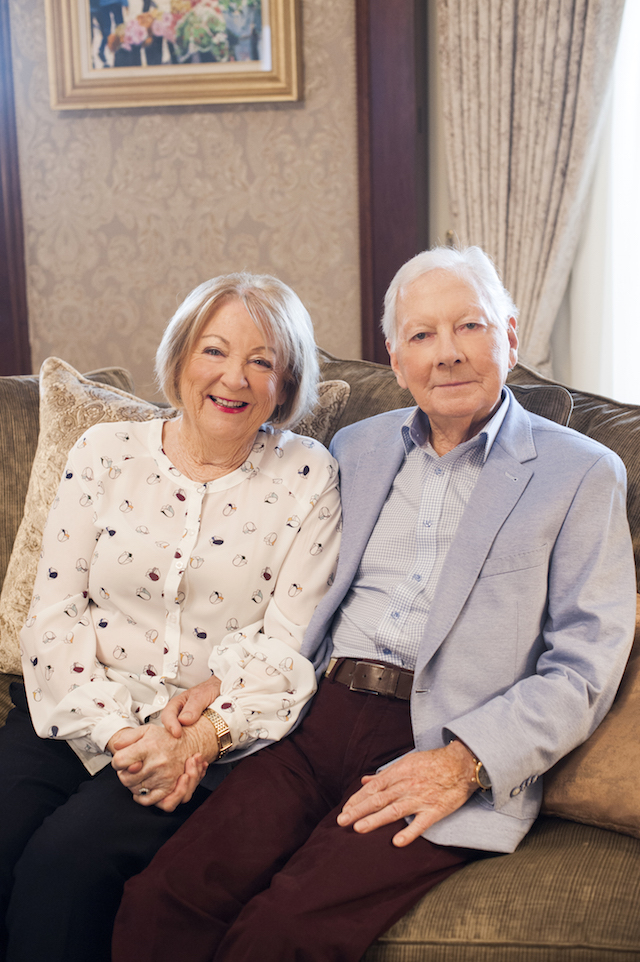 Kathleen Watkins has opened up about the first anniversary of her husband Gay Byrne's passing.
The legendary broadcaster sadly died in November 2019, surrounded by loved-ones in the comfort of his home.
Marking one year since his death, Kathleen and their daughters Suzy and Crona, spent some quality together before visiting the cemetery.
"The first anniversary was a very special day. We all went to the grave and said prayers," she told the Irish Mirror.
"We had a lovely family day. We're comforting each other and we're doing our best, let's put it like that."
Kathleen previously revealed there are times she forgets he's no longer here, and the realisation stuns her.
"You go through different stages. I remember somebody saying to me only a few days after Gay died: 'Do you miss Gay?' It was an awful thing to say to somebody because really you don't know somebody is really gone yet, you just don't," she told Ryan Tubridy on the Late Late Show.
"I remember a woman whose son was killed in the Omagh bombing, I remember her talking about him and she was saying 'he is just gone, he's gone' and the word 'gone' stuck in my mind. That is what happens. You don't realise the person is gone yet."
Following his passing, thousands of people around the country got in touch, and Kathleen was blown away by the incredible support.
"They are from the four corners of Ireland and beyond. We knew that Gay was popular and loved but we didn't know how much but we do now," she said.
"All during the three years he was so ill people would stop me on the street, men and women, saying tell him we love him… It was just so nice and so essentially Irish and warm and genuine and real and sincere. Everything about it was just beautiful."