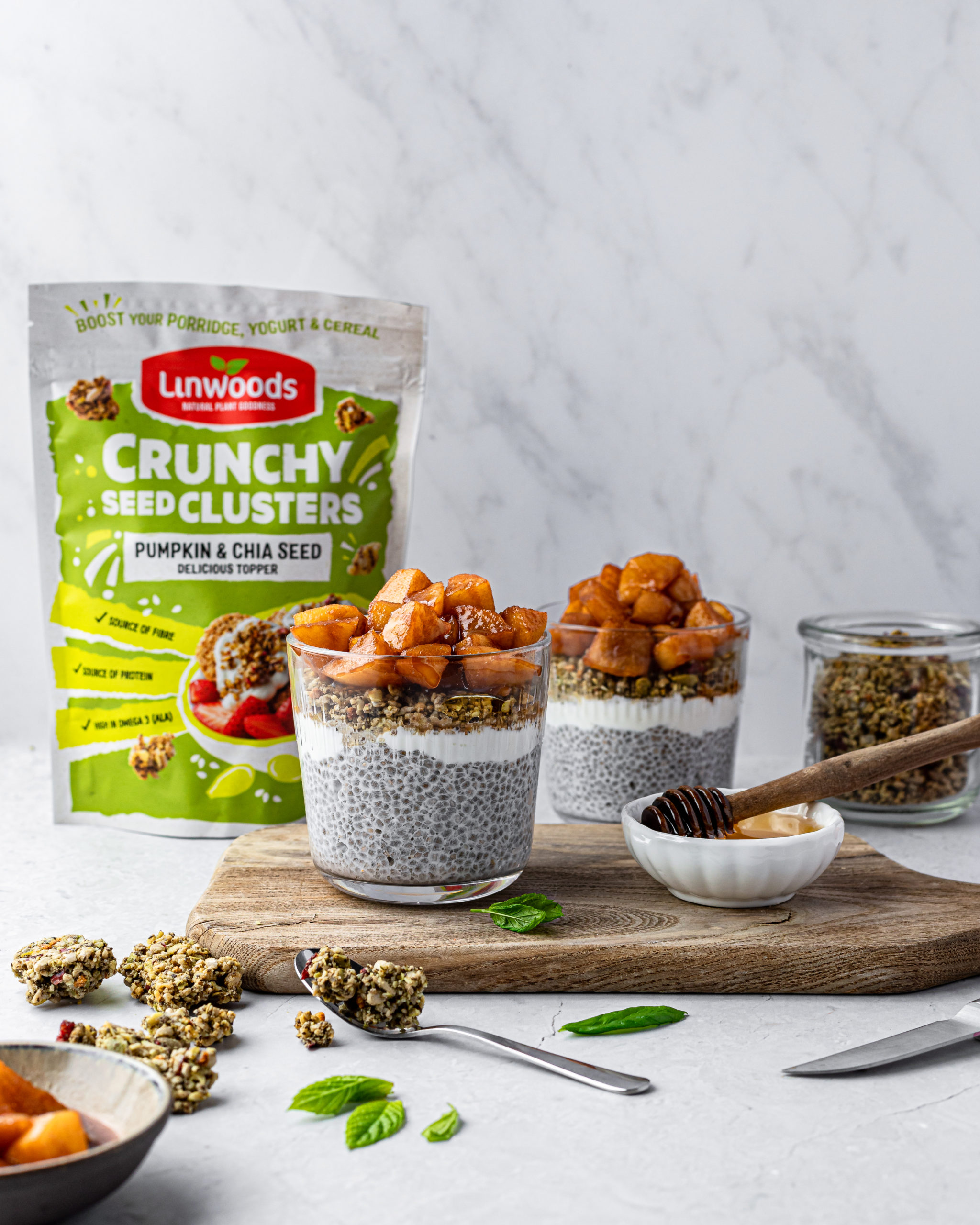 To help jumpstart a better-for-you eating routine this new year, Linwoods Health Foods has launched its newest seed range – Linwoods Crunchy Seed Clusters.
Linwoods Crunchy Seed Clusters will be a great addition to any lifestyle – perfect for anyone from the avid health enthusiast to those making good on a wellness resolution.
Available in three tasty flavours, the Crunchy Seed Clusters offer the perfect solution for a quick and easy way to add more natural goodness into mealtimes.
The new range of breakfast topper's are vegetarian friendly, all natural and contain an impressive 1.8g of fibre per each 20g serving. The breakfast toppers are also high in plant-based protein, Omega-3 ALA (alpha linolenic acid) and magnesium, perfect for sprinkling on classic yoghurts, cereals, porridge and Overnight oats for an added morning health boost.
John Woods, owner of Linwoods Health Foods, says: "Here at Linwoods we believe breakfast is one of the most important meals of the day and that we all need to practice positive habits at mealtimes. Adding 20g of our new Crunchy Seed Clusters to cereal, porridge or yoghurt will boost the meals nutritional value, while also offering a sweet crunchy texture.
"Many consumers are now looking for a healthy and tasty addition to their diet. The team at Linwoods have worked hard to craft a flavoursome yet nutritionally dense range and we look forward to our customers trying it."
The full Linwoods Crunchy Seed Clusters range includes:
Linwoods Crunchy Seed Clusters with Flaxseed & Cranberries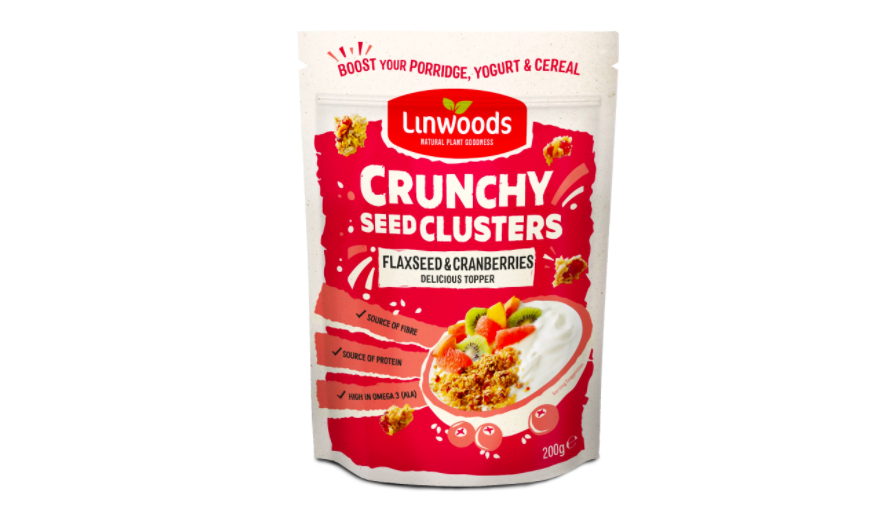 A combination of toasted flaxseed and sliced cranberries providing a delicious way to add natural goodness to breakfasts without the need for artificial sweeteners or refined sugars.
Linwoods Crunchy Seed Clusters with Flaxseed & Nuts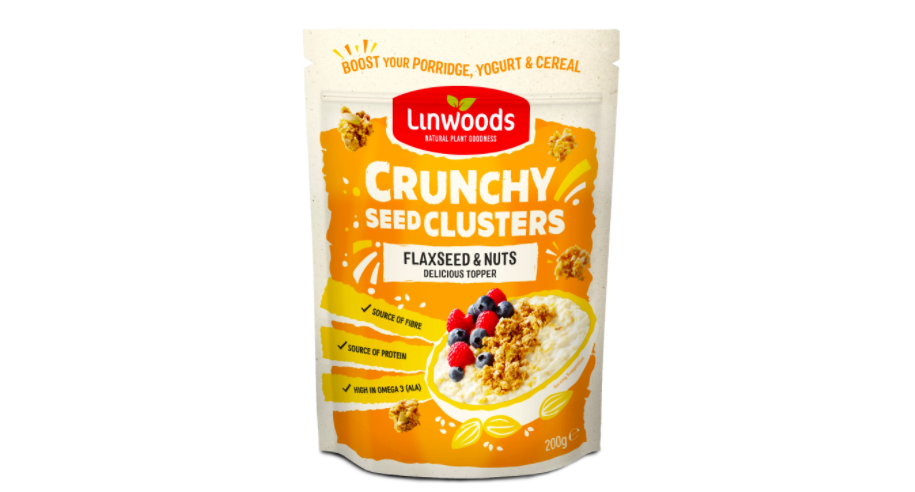 A delicious blend of milled almonds and walnuts and toasted flaxseed to provide breakfasts with a unique taste and crunchy texture.
Linwoods Crunchy Seed Clusters with Pumpkin & Chia Seed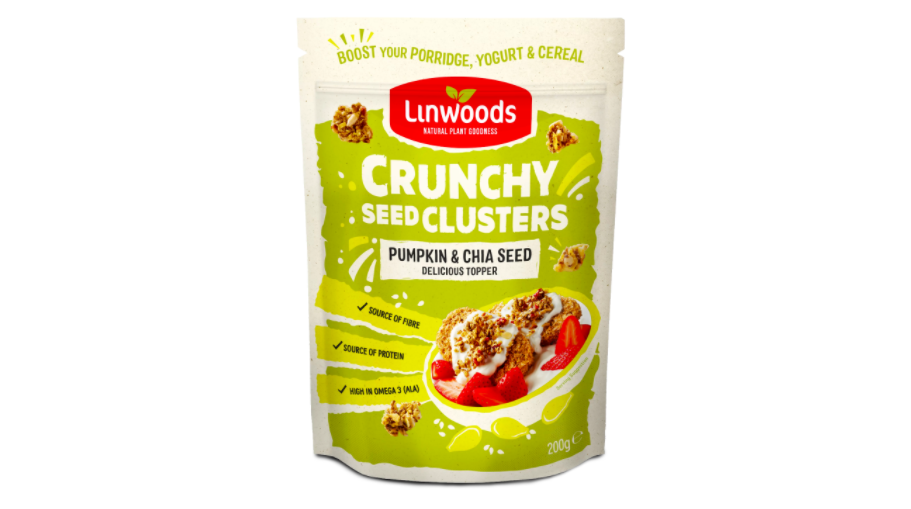 A blend of two highly nutritious seeds to give the body a morning health boost as well as an extra sweet crunch in two spoonfuls.
The Linwoods Seed Clusters range is available in 200g re-sealable packs from linwoodshealthfoods.ie, Super Valu and independent health food stores at an RRP of €4.49
Win a Fit Bit Inspire and a fabulous Linwoods Goodie bag!
To be in with a chance to win, answer the following question;
Which is Linwoods newest range?
A) Milled Organic Flaxseed
B) Shelled Hemp
C) Crunchy Seed Clusters
Call 1515415908 or text the word VIPMAG followed by your answer to 57003 T&Cs €1.02 per call from an eir landline. Calls from other networks and mobile cost more. €1.00. Network charges vary. 18+. Lines close midnight 2nd of March 2021. SP Phonovation Ltd. Helpline 0818 217 100 (ROI) .