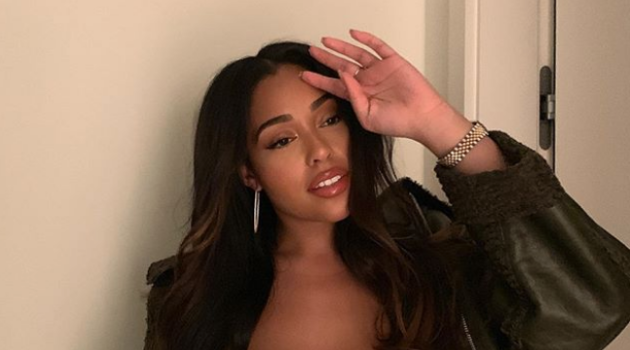 Irish hair extensions brand Easilocks have partnered with Kylie Jenner's bff Jordyn Woods.
Jordyn, who is enthralled in a controversy with Khloe Kardashian's ex boyfriend Tristan Thompson,  has reportedly signed a mega deal with the Irish brand.
According to The Sun, 'The reality star, 21, will launch the campaign later this year as she continues to distance herself from Kylie and their professional work together.'
Easilocks are known for their long wear clip in extensions, and previously partnered with huge UK pop star, Cheryl.
"It's business as usual for Jordyn who's doing all she can to carve out a career for herself in the beauty industry," A source said.
"She's already launching her own line with Eylure false eyelashes and her work with Easilocks is going to be another string to her bow.
"The whole drama with Tristan will soon be a thing of the past and in the mean time she wants nothing more than to concentrate on work – even if that means flying solo.
"Easilocks is a huge brand and it's a real triumph for Jordyn to secure this deal."
Although there is no official word from either party about the collaboration as of yet, we think this move would be an exciting one for lovers of the brand!
Would you like to see the Jordyn x Easilocks collection?