Victoria May Clarke has revealed that Hollywood actor Johnny Depp will be performing at her wedding to Shane McGowan.
The Pogues frontman will be marrying his long-term love in a private ceremony in Copenhagen, Denmark, following their 11-year engagement, and Victoria has now given a little insight into how the nuptials will go down.
"Shane and I are both introverts and we decided that the only solution was to just elope together to someplace that we know nobody and nobody knows us, and keep it a secret." she revealed, writing in the Sunday Independent.
"But I have discovered something about weddings that I had not realised. People really, really want to show that they love the people that they care about
"So, much as we might have liked our wedding to be a non-event, and because we have found it impossible to keep it a total secret, a few of our friends and family have elected to make it a tiny but beautiful thing,"
"Johnny Depp is going to be the wedding guitarist."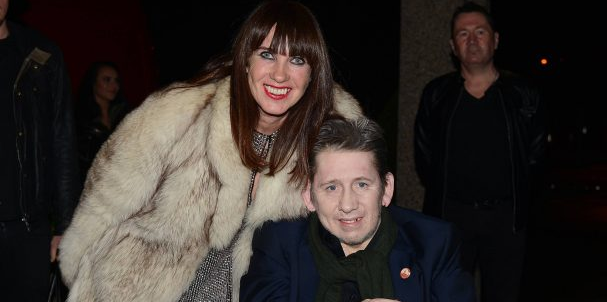 The news of the pair's wedding was confirmed by Shane's manager and friend Joey Cashman over the weekend, who revealed that despite his absence due to an illness, he wished them both the best.
"It's a private affair for the pair of them but I'd like to pass on my congratulations and best wishes to Shane and Victoria," Cashman told The Sun newspaper.
Huge congratulations to the happy couple!